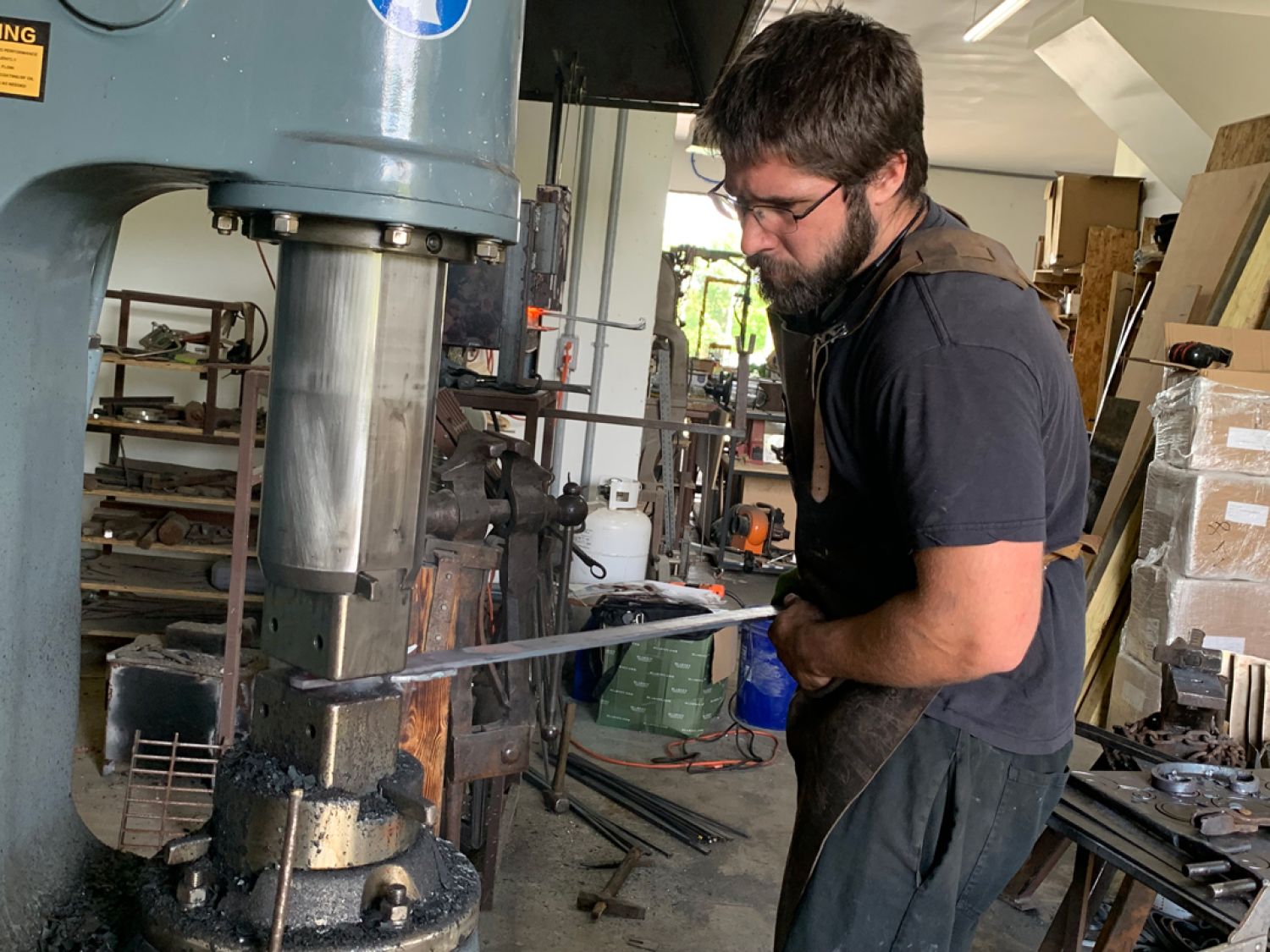 THE ART OF BLACKSMITHING


IS ALIVE
& WELL AT


Round Lake Forge
---
Written by WENDY HOBDAY HAUGH
Photos Provided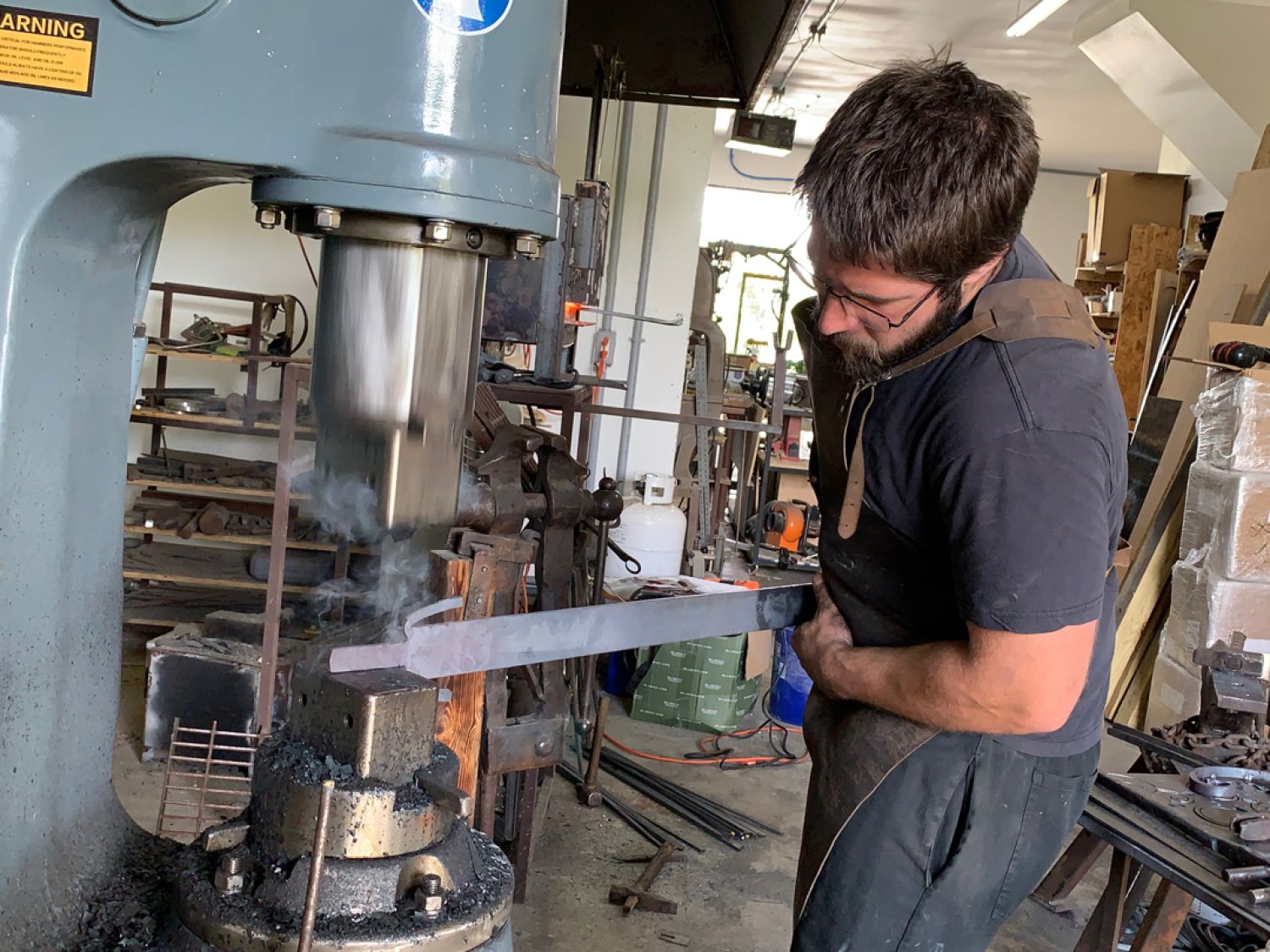 For centuries, the welcomed sound of a blacksmith's hammer rang out in communities large and small where people relied on these skilled iron workers for everything from cookware, cutlery, carpentry tools, and farming equipment to horseshoes, locks, nails, and musket barrels. And that's just a partial list! Community blacksmiths are a rarity today, but Saratoga County is fortunate to have one of its very own. Colin Roy, proprietor of Round Lake Forge in Charlton, spends his days doing what he loves, a mix of blacksmithing, metal fabrication, and architectural design. Roy's interest in iron working began in high school when he joined the FIRST Robotics Team at Shenendehowa High. "That's where I learned to work with metal using a milling machine and metal lathe. I was also taught how to weld. That's when I really started to figure out what I wanted to do in life." At Clarkson University, Roy earned a dual undergraduate degree in mechanical engineering and aeronautical engineering, followed by a graduate degree in engineering and business management. Afterwards, with money he'd earned doing college internships, Roy decided to look into purchasing some welding equipment. Then he stumbled upon a blacksmithing video on YouTube. "After watching that video, I decided blacksmithing looked even better," he recalls. "So, instead, I bought my own anvil, built my own propane forge, and started out doing it in my parents' garage in Round Lake." Several years later, Roy relocated to Jockey Street in Charlton where he built a large barn to house his forge. "I hired the Amish to do the framing. They do great work, and they move very fast. With my engineering background, I did the design for the building, coordinated all the contractors working here, and did a lot of the insulation, drywall, electrical, plumbing, and heating myself to save money." Today, Round Lake Forge is a thriving two-man business.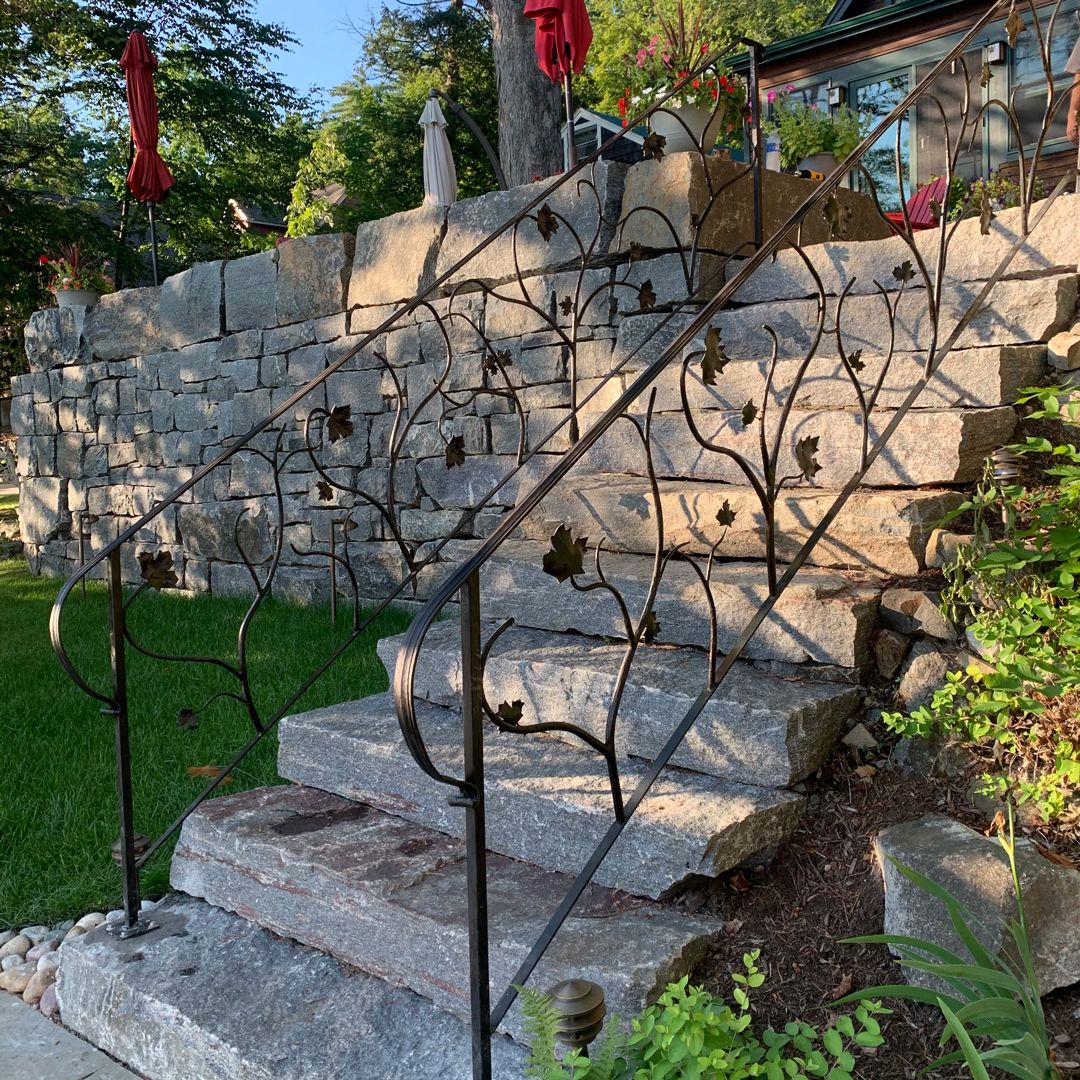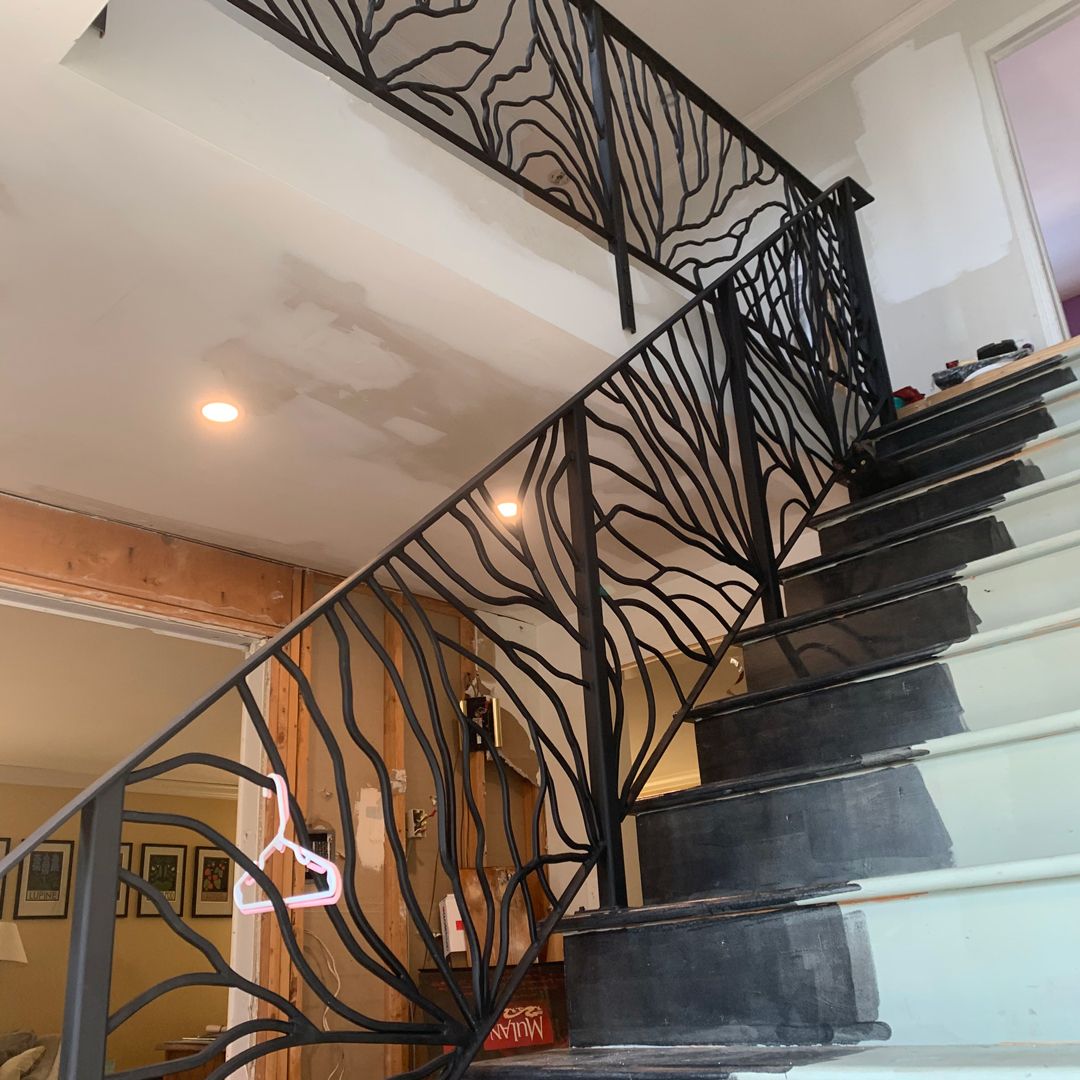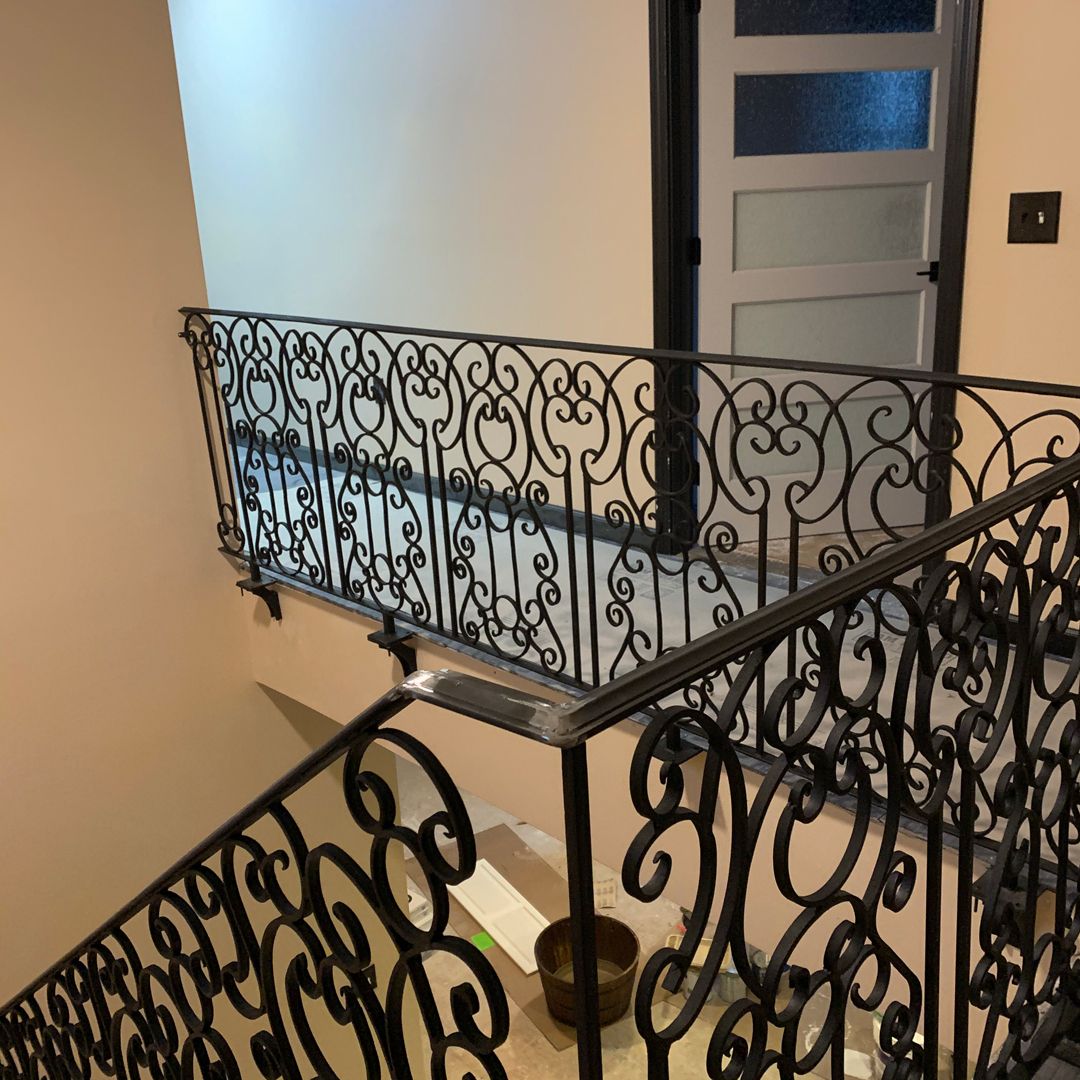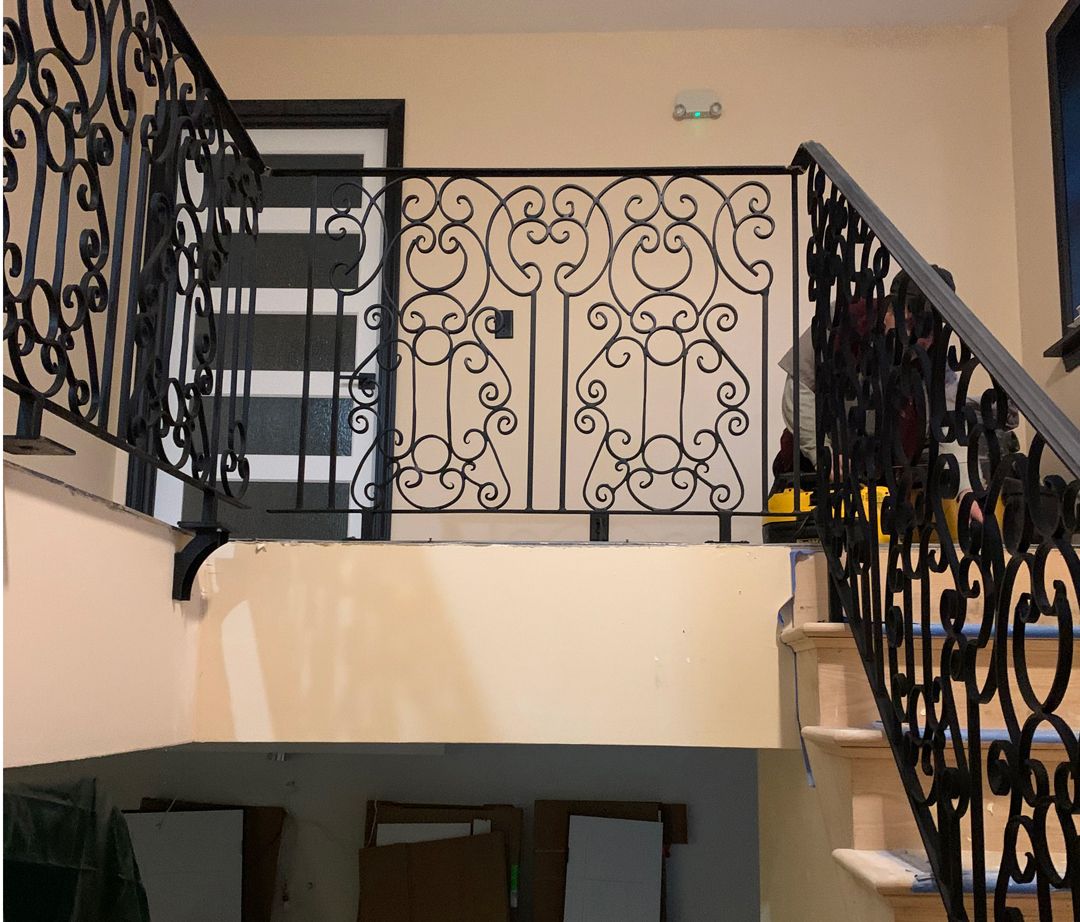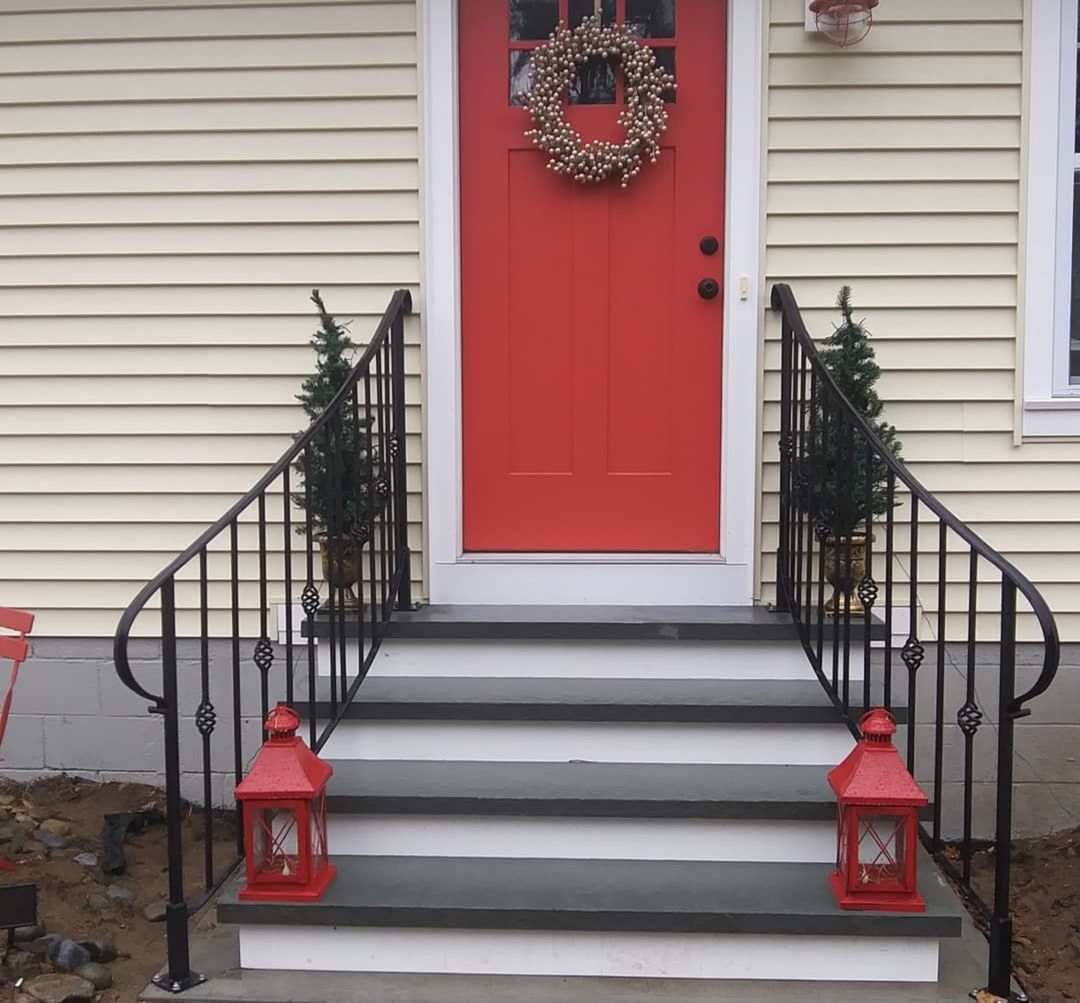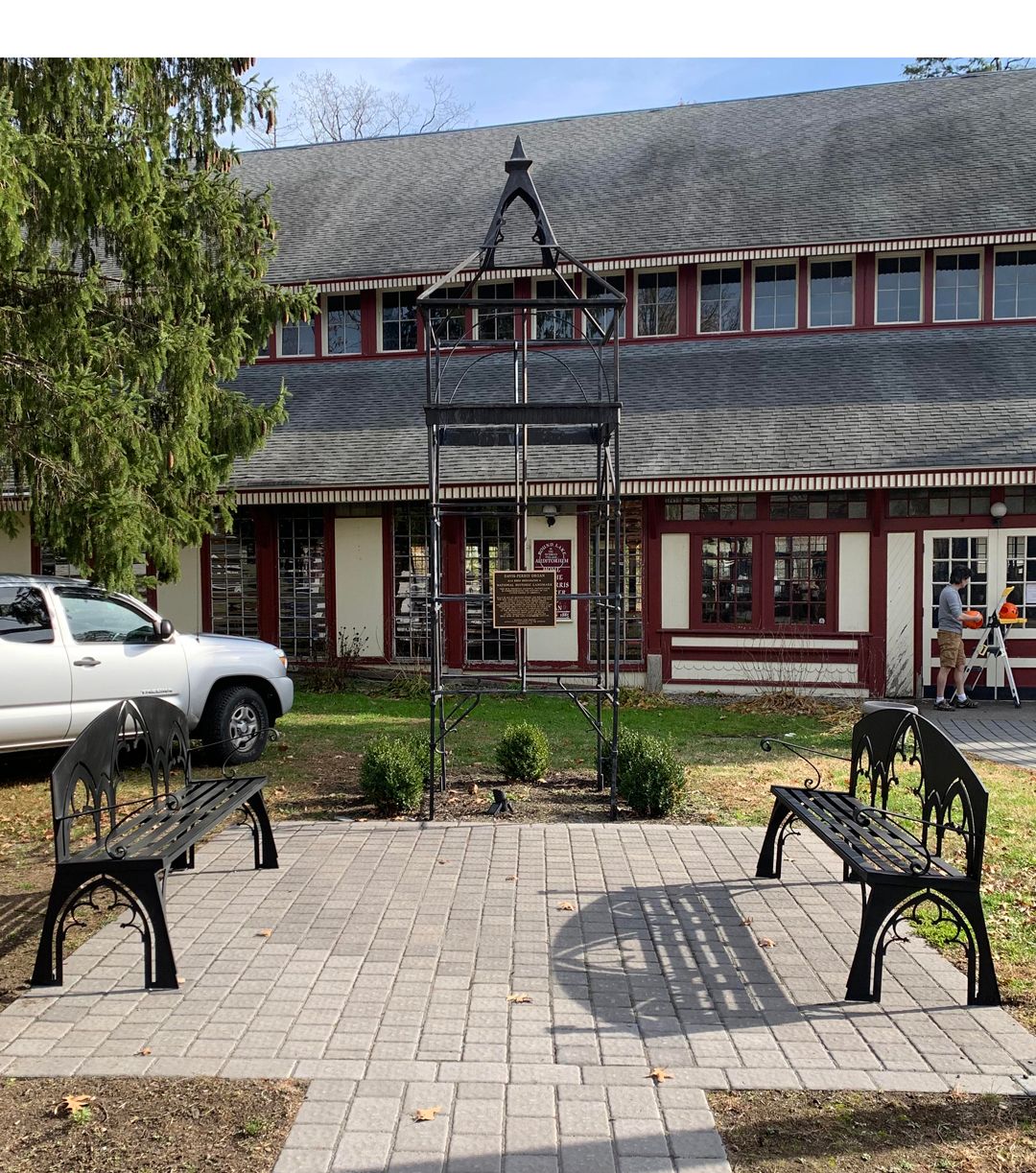 Roy and his full-time helper, Chad Sherman, offer welding, forging, precision machining, finishing, and engineering design. As Roy's website states: "At Round Lake Forge we specialize in custom. Most companies want to sell you what they want you to have. At Round Lake Forge we want you, the customer, to get exactly what you want, and at a fair competitive price. Whether your project is new construction, working on upgrading your home, or just having some custom plant hangers made, we are here to turn your vision into reality." Roy enjoys traveling to potential job sites and observing different methods of building. "I'm often called in to do railings, and I learn so much by going to different sites and seeing all the different ways things can be done. I'm then able to share these ideas with my clients. Sometimes there's a new way of doing something that would save a client a bunch of time and money. When building a home, doing the proper design up front can save tons of money in the long run." Blacksmithing is a highly skilled art form. "The essence of blacksmithing is not so much strength as it is control," Roy says. "Accuracy is critical and takes a lot of practice to achieve." Roy frequently demonstrates traditional blacksmithing techniques at craft fairs and historical events. He also teaches blacksmithing courses at the Adirondack Folk School in Lake Luzerne. Although Roy does plenty of traditional hand hammering, he's quick to point out that it has its drawbacks. "I'll swing a 3-3.5 pound hammer when I'm working over the anvil. But my power hammer has an 88-pound hammer on it that hits much faster and with much more force — and it doesn't get tired like I do! If I have a very big piece of metal that I'm trying to work, it would take me hours and hours to do it by hand whereas with the power hammer, I can do it in minutes." In 2018, Roy was a contestant on the Discovery Channel's MASTER OF ARMS 'Fire & Forge' competition. Throughout history, blacksmiths—as skilled creators of weaponry—played a huge role in determining the outcome of battles. In each 'Fire & Forge' episode, three master craftsmen competed in two challenges requiring them to build carefully-researched weapons from a specific era in history. The finished products were then tested by a highly trained military marksman and judged by three weapons experts. "The show was filmed in Bethlehem, PA, a very cool area with a lot of big, old industrial blacksmith shops," Roy recalls. "My episode aired in November of 2018, and I wound up winning that competition." At Round Lake Forge, Colin Roy welcomes all kinds of projects. "Sometimes people come to me with a picture or a design, knowing exactly what they want. Other times, I'll be asked to design an entire project." 
Whether your project is big or small, requiring a simple design or a more ornate, creative one, Roy is open for business and eager to please. So, check out his website for more examples of his work. Then, let your imagination soar! Colin Roy may be reached at www.roundlakeforge.com or
518-860-2473.