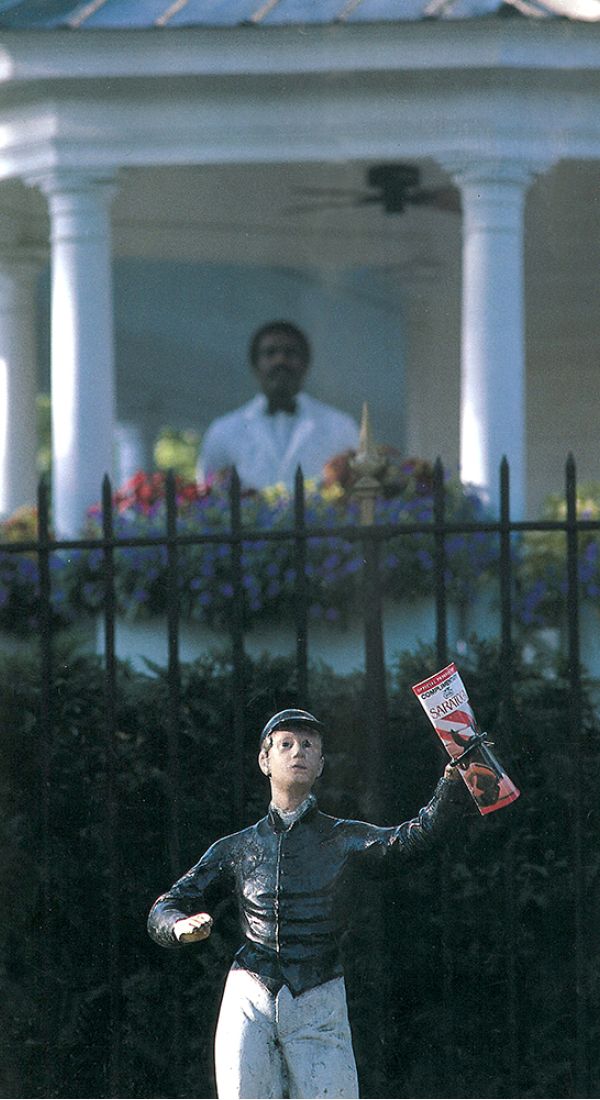 Stewart on the porch - From A Year at the races by Robert B. Parker and Joan H Parker, Photos by William Strode
The Saratoga Reading Room, Introduction written by Carol Godettte
Driving by 148 Union Avenue, one hardly notices the stately 3 story white clapboard house with green trim. The building is tucked into a corner surrounded by a black iron fence and shrouded with shrubbery, marked by a small sign on the front screen-"SARATOGA READING ROOM."  Originally intended as a private social club for men only, The Reading Room was founded for Thoroughbred horse owners, trainers and breeders to read the daily racing papers before crossing the NYRA grounds for the afternoon racing. It later became an exclusive dining club serving breakfast, lunch and after-race cocktails for its members. Few local residents ever entered the building, unless they were there to work. From 1972-1989 The Reading Room's kitchen and dining rooms were staffed by a group of young black athletes living on the west side of Broadway, which they referred to as the "Best Side" of Saratoga.
     Ernest "Sonny" Gooden, a 6"2" basketball star at Saratoga High School began as a dishwasher in the Reading Room due to his father's job at the track. As positions in the Reading Room opened up, Sonny would recommend neighborhood relatives and friends. Two dish-washing positions became available and Sonny recommended his friend Eddie Pinn and his cousin Stewart White.
     "We had fun and made lots of money," reflects Stewart. Both teenagers knew if they worked hard, they could make serious money by being promoted to waiters. Within a few years, both were wearing the coveted white jackets of a Reading Room waiter. That's when they got to meet people that may never have otherwise crossed their paths.
     For both Sonny and Stewart, the job was really about the relationships they built with the regulars. "We were so comfortable around them and they were equally comfortable around us," said Stewart.
     In today's world where stories of racism and prejudice are all too frequent, Sonny and Stewart didn't experience any of this at the Reading Room. "Our boss wouldn't stand for any disrespect. Once someone who came for sales week was disrespectful and the maitre d' sent them packing. He had to apologize to us, or his membership would be revoked," they both stated.
     Pittsburgh Pirate owner John Galbreath and horse trader Stanley Petter were just a few of the patrons who were interested in Stewart's and Sonny's personal lives. "We were all playing ball at the time, especially Sonny 'cause he was the MAN," jokes Stewart-referring to Sonny's success on Saratoga High's basketball court. (When Sonny was inducted into the Capital District Sports Hall of Fame, he was described as the best basketball player Saratoga High ever had.)
    "The people at the Reading Room got us ready for college. They went out and bought some of our stuff like trunks and supplies," they fondly recall.
     Stewart, Sonny and their friends worked hard and were good at what they did, always going the extra mile for their favorite patrons. Stewart describes the job as a "match made in heaven." Eventually Stewart's brother James was also hired. When James passed away two years ago, it inspired Stewart to document their experiences in the story "Saratoga's Best Kept Secret."
Simply Saratoga is honored to bring you the first installment…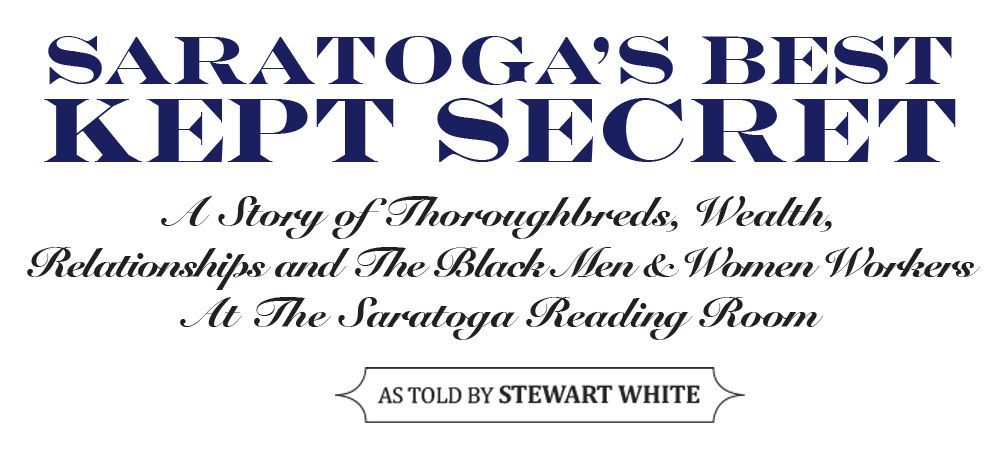 Chapter One: The Beginning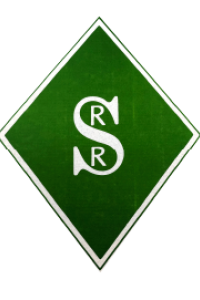 Stewart White as waitstaff at the Reading Room, from A Year at the races by Robert B. Parker and Joan H Parker, Photos by William Strode
My name is Stewart White.  This story is being told through the eyes of a then 18-year-old, young black man, who grew up being part of an era of hard-working black men and women, in the private world of the rich and famous.  That era is a part of black history that has been around
for many years. I am sharing my part of that history.
I worked at the Saratoga Reading Room for 17 racing seasons- from 1972-1989.  I serviced and sometimes "rubbed elbows" with many of the who's who list of members and their guests that walked through the Reading Room gates. Members such as Sonny Werblin (former owner of the NY Jets and President of the NY Knicks), Mr. Henryk deKwiakowski (aeronautical engineer and owner of Calumet Farm, a prestigious Thoroughbred racing farm that produced some of the greatest Thoroughbred horses of all time),  George Steinbrenner (owner of the NY Yankees), Wellington Mara (owner of the NY Giants), Alfred Z. Solomon (a famous hat maker ), Charles Eble (former President and CEO of Con Ed),and  C.V. Whitney (filmmaker, businessman and owner of a leading stable of Thoroughbreds).
The Reading Room included 6 rooms upstairs for members to stay overnight after a long day at the track.  It was a men's club, so during the morning hours, women were not allowed above the 1st floor. It wasn't till the 1980s, that women were allowed honorary membership, but only after the death of their husbands, who had been members.
When my cousin Sonny Gooden, who had started as a dishwasher at the age of 14, brought me on in 1972, there were zero black members.  If you saw a black man or woman in the Reading Room- believe me, they were working! The only exception during those early years was a fair skinned, very handsome gentleman by the name of Cab Calloway. Calloway, a legendary jazz musician, was a guest of a member.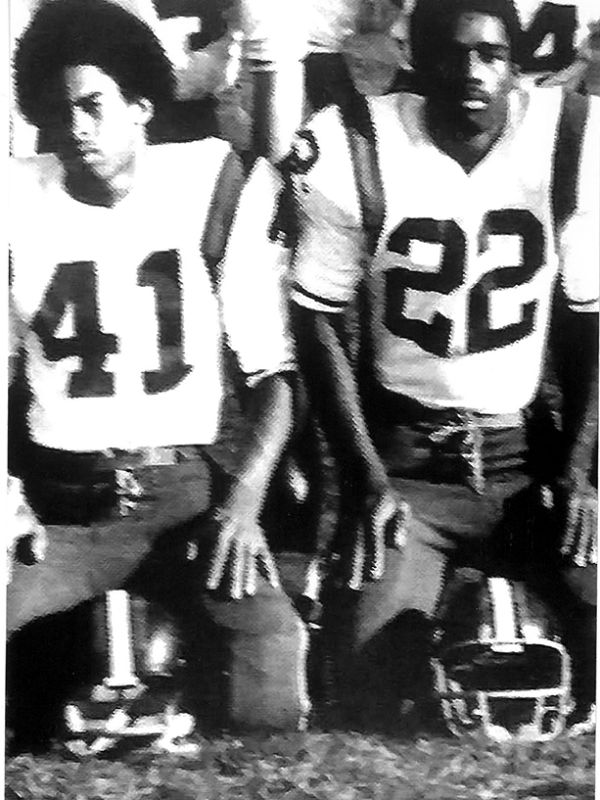 Stewart the football player, #22
Sonny Gooden and Stewart White share their experiences in a recent interview with Simply Saratoga Magazine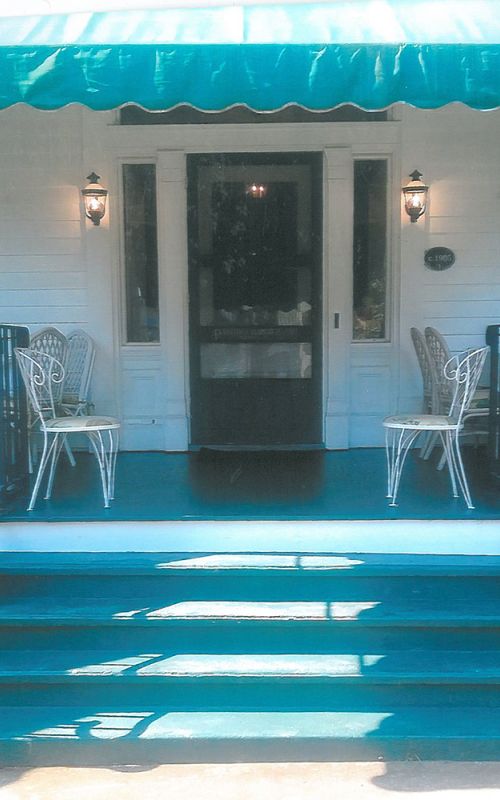 The front porch at the Reading Room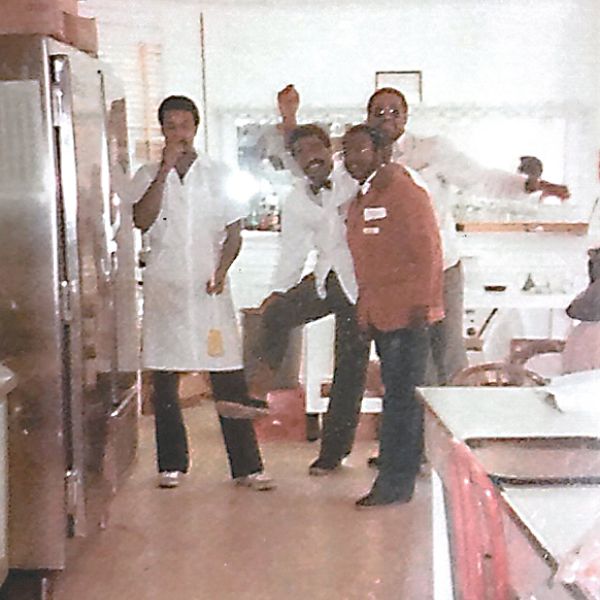 Buster, Stew, Al  and J. White in the kitchen at the Reading Room
In those early years during the 70s, the entire working staff was black.  We were a close-knit group made up of black folk who would migrate from their Southern roots or jobs on the railroad to find jobs at the racetrack.  There was lots of money to be made in Saratoga during the track season.  Lots of money to be made at the Reading Room.
During those times, every behind-the-scenes employee was a black face and there were very few exceptions.  The cooks, waitresses, bartenders, bathroom attendants, busboys, greeters, maître d's, valets, and even whomever was running bets to the track – they were done by someone with a dark face.  To tell you the truth, the members seemed to like it that way.
A typical day at the club started at 5am.  Our boss during the early 70s was Otis Buggs, a short older man with a noticeable limp.  He was an old-school Southern man who you could tell, took pride in his role as leader of this group of hard workers.
At this time, there were three of us youngsters working, all in our late teens. Sonny, myself, and our longtime childhood friend Ed Pinn. We used to marvel at the way the older waiters used to work. They were extremely hard workers who were very skilled in their craft. For being older, they could sure move!
There were three layers to a day at the Reading Room. Breakfast, lunch, and then members would return for cocktails after the races. Breakfast was very laid back. The menu was simple, consisting of hot and cold cereals, Saratoga's famous hand melon, many typical breakfast items including eggs benedict, and the member's favorite, our tiny little pancakes or crepes.
As young boys in the kitchen, we were curious about what went on outside the kitchen, so a lot of times we would wander about.  We would go out on the porch or lawn and we got to know a few of the members who were there day after day. Frank Wright, a top trainer of Thoroughbreds and a former CBS racing analyst, sat at the same table every morning.  He would talk with us along with Stanley Petter, a horse breeder out of Lexington, KY.  Mr. Cot Campbell, who founded Dogwood Stable, the 1st known racing partnership in 1969, was also a favorite of mine. They were very friendly and we used to look forward to talking with them. They seemed to enjoy our youthful enthusiasm.
After breakfast there was the typical prep for lunch. The lunch menu consisted of soups and hot or cold sandwiches. Members would come in with their families, eat a good lunch, and leave for the start of the races.  The staff in the kitchen, from the preparers of the food, servers, all the way down to us dishwashers, worked well together. Lunch, though very fast paced, had a flow that ended up being very precise. We were like a well-oiled machine.
One thing I used to notice was the money that the servers were pocketing, even though we knew that members signed for their checks. There were no cash transactions that took place at the Reading Room. Most of the tips for the servers consisted of 20% of the total check. A lot of members would also give a cash tip, on top of the tip included in the check. Members seemed not to be cheap. If you gave them good service, they were very good tippers. We took notice.
After having some down time while the races were going on and the club was basically empty, it was time to prepare for the members and their guests to return to drink, smoke cigars, and talk about their day at the racetrack.
A fringe benefit of working at the Reading Room was the crazy tips on horses we would get from the members. Everyone used to get their bets together for the runner who stopped by daily to run bets for the staff. Every now and then I would be asked to take a bet over for a member. I remember running a bet for Harry M. Stevens III, who at the time had food catering concessions around the country in places like Madison Square Garden, Shea Stadium and the Meadowlands Sports Complex. I mean, I was actually running! Mr. Stevens handed me $200 and told me he needed me to place his bet before the window closed. I was young and athletic. I made it in time.
In the next installment, chapter two, we'll meet "The Old Guard!"