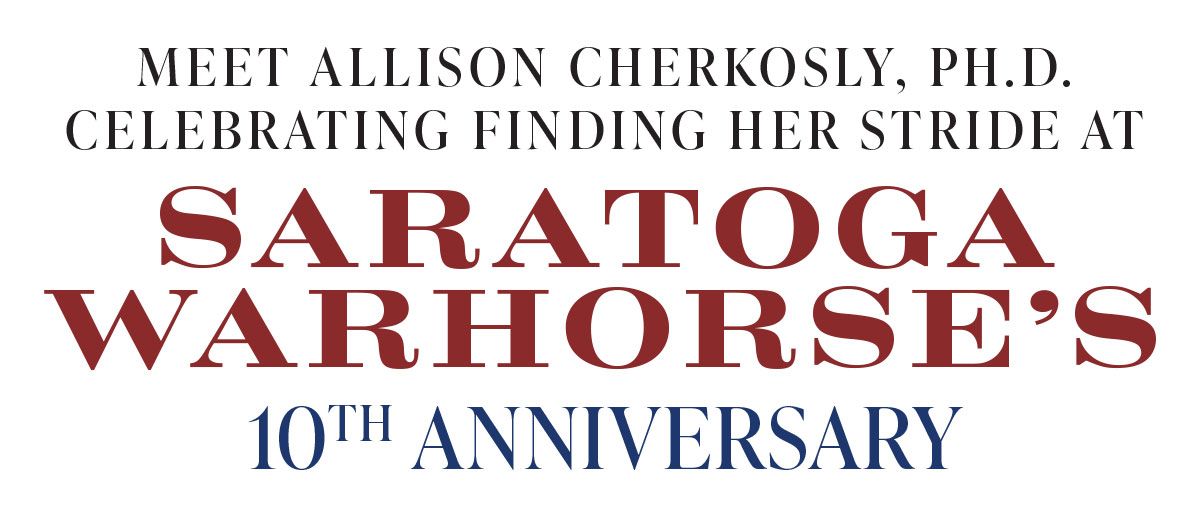 Written By Megin Potter  |  Photos Provided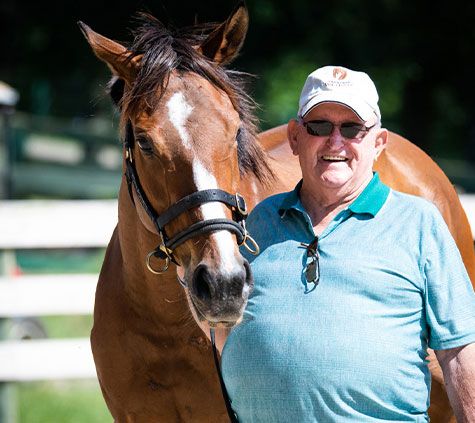 As soon as she could walk, Allison Cherkosly started riding horses. She rode Western, dressage, and did some trail riding, but what she really loved was hunter jumper competitions. 
A hunter's style and movement are informed by an expansive view, while a jumper's boldness and thrilling athleticism keeps it bounding beyond the inevitable spills. 
Getting Veterans Back in the Saddle
Allison, a Shenendehowa grad who has lived most of her life in Saratoga County, earned a Bachelor's at the University of Albany, MBA and MA in Public Policy from SUNY Empire, and Ph.D. in Public Policy and Administration with a focus in Higher Education from SUNY Albany. 
She spent more than 10 years in fundraising and organizational management and taught as an adjunct professor at UAlbany. She also served in Afghanistan's Operation Enduring Freedom while in the Army.
"I know from personal experience how terrifying it is to go into an unknown situation. You're terrified for yourselves and your family. That fear leads to Post Traumatic Stress (PTS)," she said. 
In response, as Chief Executive Officer of Saratoga WarHorse, Allison launched the Military FAR Program in 2020 for the brave men and women of the Armed Forces on the frontlines of the pandemic. 
"Issues with PTS start as an internal struggle with symptoms like depression, anger/aggression, anxiety, etc. Then it eats away at you and manifests into family and community problems as diverse as homelessness, unemployment, and suicide."
"Without Saratoga WarHorse, more veterans would require VA care and long-term treatments for their service-connected disabilities (like PTS and depression)," added Allison," - a far less effective, and more expensive, alternative to our program."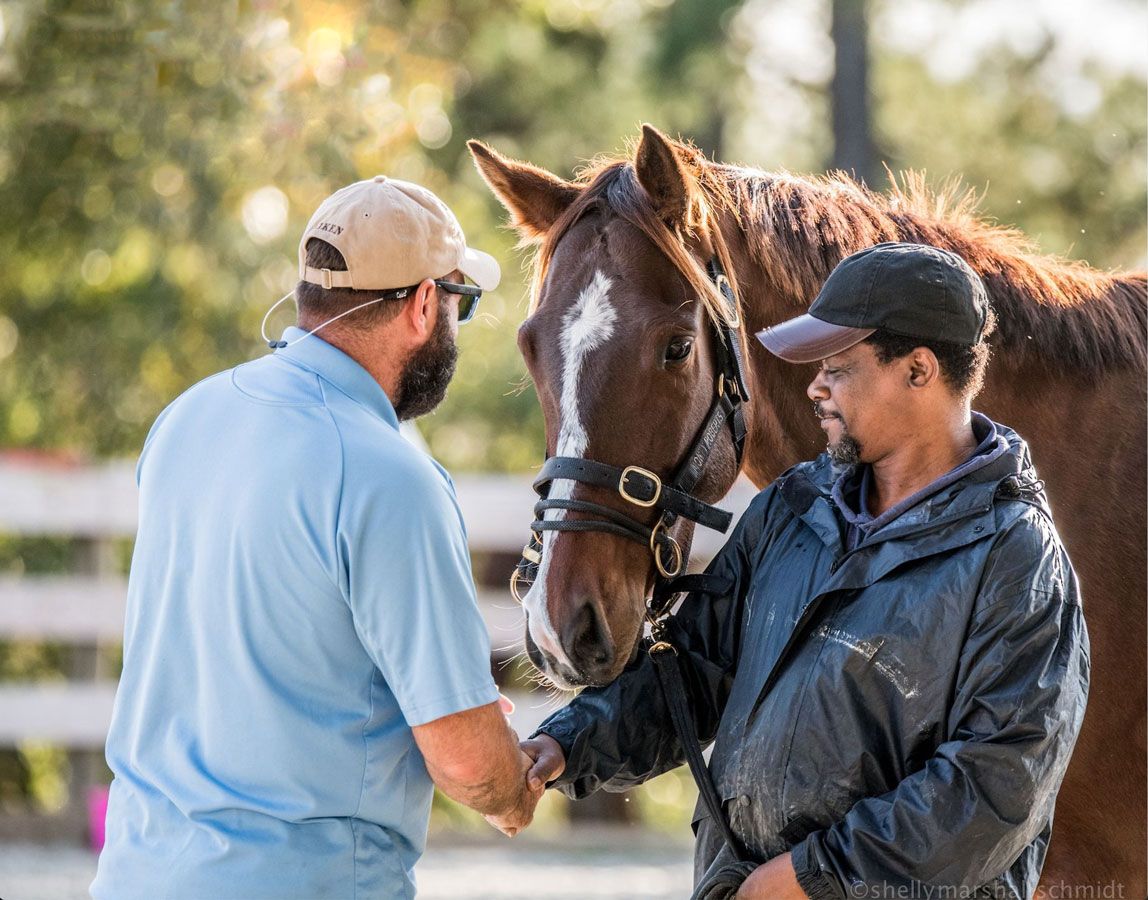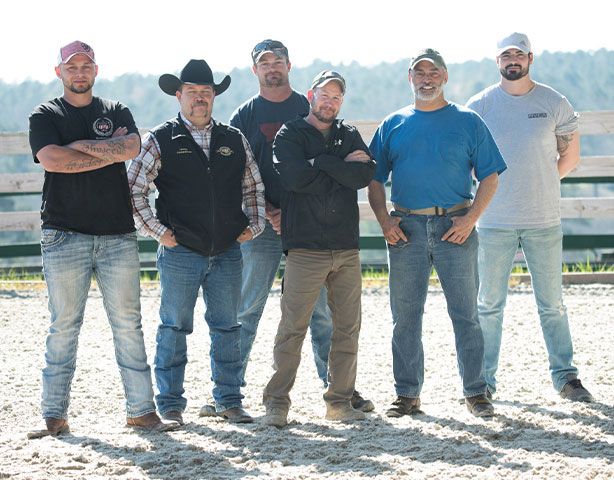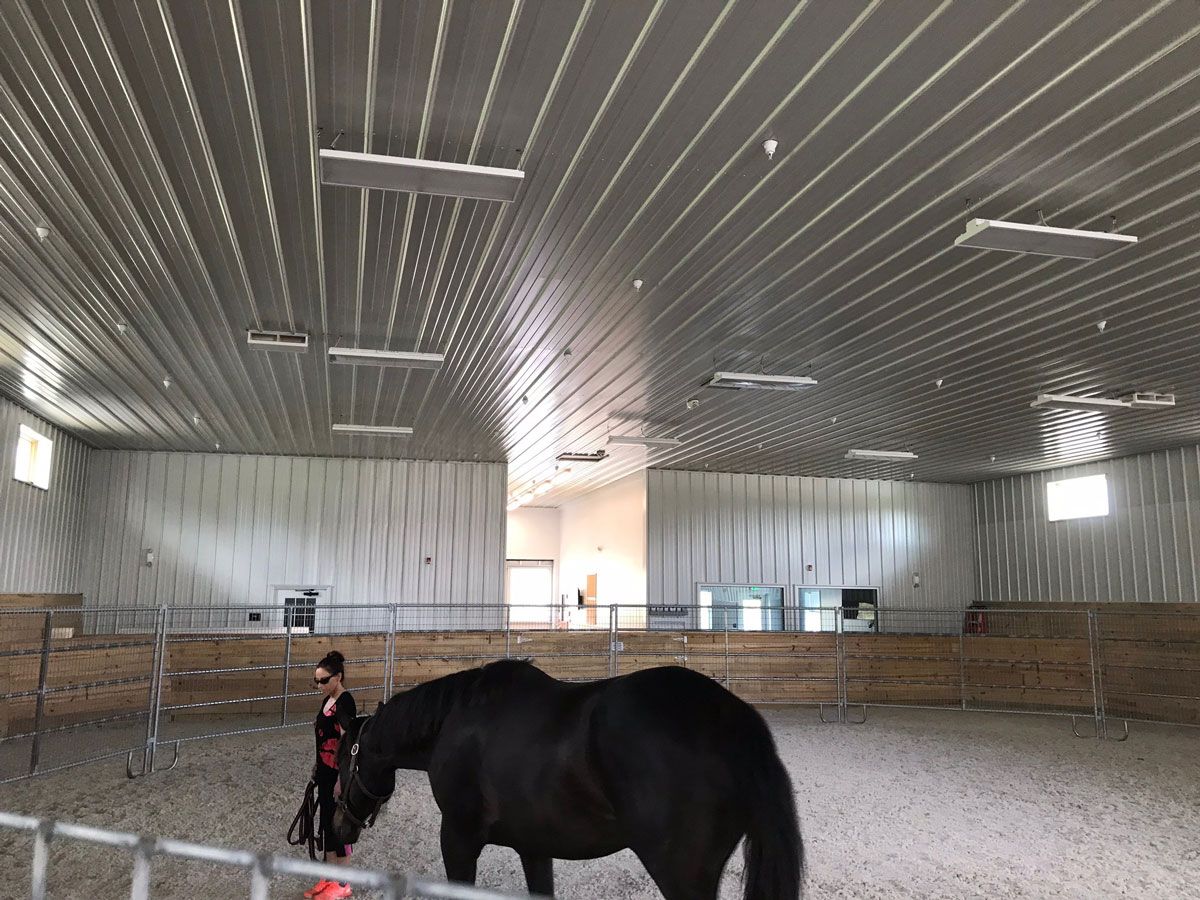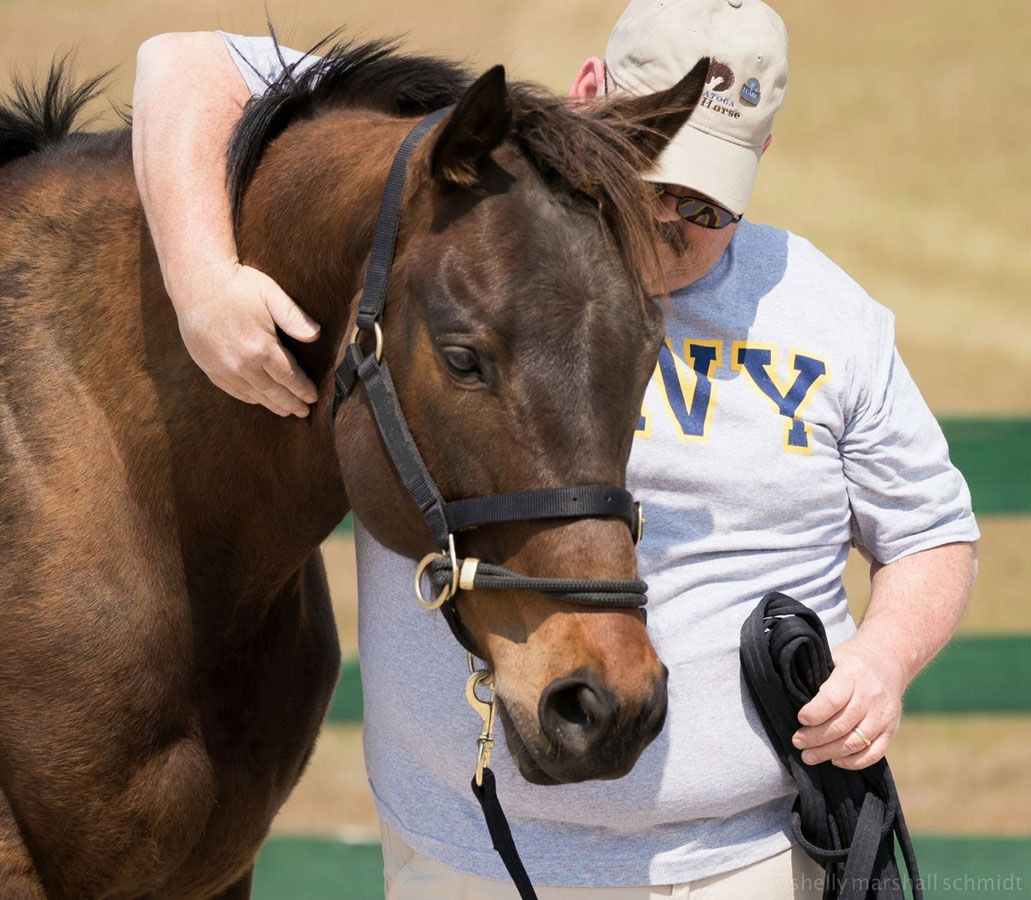 Loosening the Reins
This latest initiative is just one of the milestones that Saratoga WarHorse is celebrating during its 10th anniversary this year. 
Founded by a group of veterans and passionate horsewomen and incorporated as a 501(c)(3) non-profit in 2013, Saratoga WarHorse operated at many area farms until it found a permanent home in Saratoga Springs. There are also satellite locations in Aiken, SC and Baltimore County, MD. 
Saratoga WarHorse pays 100% of the travel, lodging, meals, and program costs for veterans to establish a profound connection with a retired Thoroughbred racehorse during a 3-day natural horsemanship-inspired session.
When Allison came on in 2018, Saratoga WarHorse was going through a period of change. 
"The founders did an excellent job creating an excellent program but every nonprofit comes to that three-prong fork in the road where they fold (as most do within their first five years), stay small, or try to grow. The board tasked me with the charge – we needed to be available to all veterans – now and in the future."
Amazing Horse Power
Among Saratoga WarHorse's greatest successes is celebrating their 1000th veteran served in 2019. Now, even considering COVID closures, they've maintained their financial heath and grown to help 1600 veterans from all 50 states and Puerto Rico. 
In addition to veterans and family members, the retired racehorses in Saratoga WarHorse, a key component of their program, receive a second life. The experience helps these Thoroughbreds, many of whom have raced at the Saratoga Race Course, readjust to life off the track, making them more adoptable and aiding the entire aftercare community. 
Saratoga WarHorse has also established an endowment fund ensuring their organization is strong enough to generate revenue to help the next generation of veterans. 
"Saratoga WarHorse has definitely been a learning experience for me and others," said Allison. "If other nonprofits face the same thing, (as they inevitably will) I'd advise them that it's important to remember to look at all the things that are going well, and not just all the problems. Ultimately, we did face internal and external struggles and we came out stronger."
Saratoga WarHorse's 10th Annual Blue Spangled Gala on August 14th at Saratoga's Hall of Springs will be a retrospective event recognizing founding Board members and benefactors, like Paul Oreffice, Anne Campbell, Brian Spearman, and others. The veterans' journey highlights and a preview of the next 10 years will also be shared. 
"The next generation of veterans will be different than the current one. They will have different needs. For our organization to survive and be successful, we need to meet the needs of those we're serving by recognizing the next threats to the military community and adapting how we respond to them."
For more information about Saratoga WarHorse, visit
www.saratogawarhorse.org.