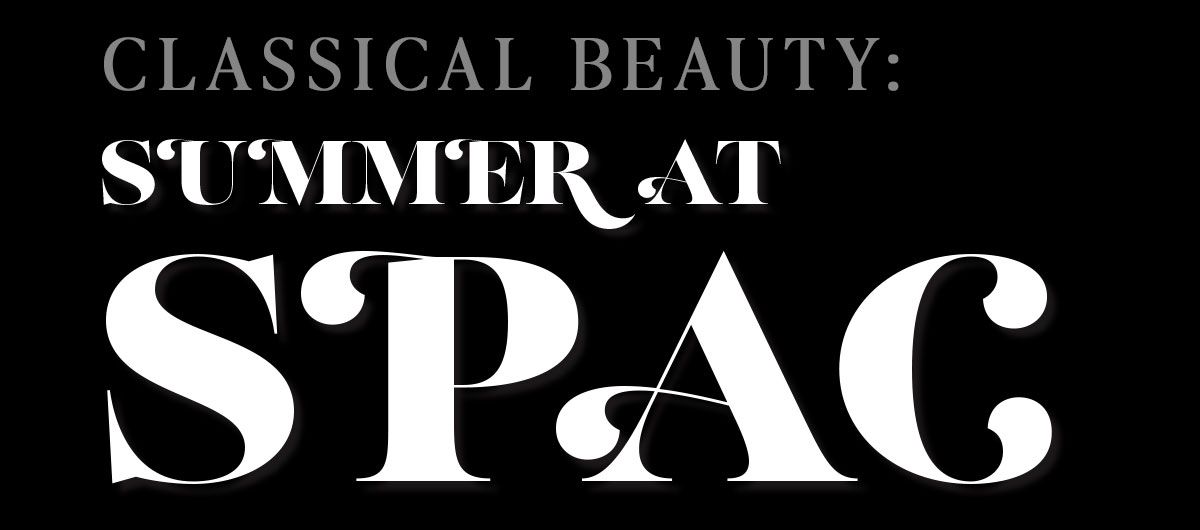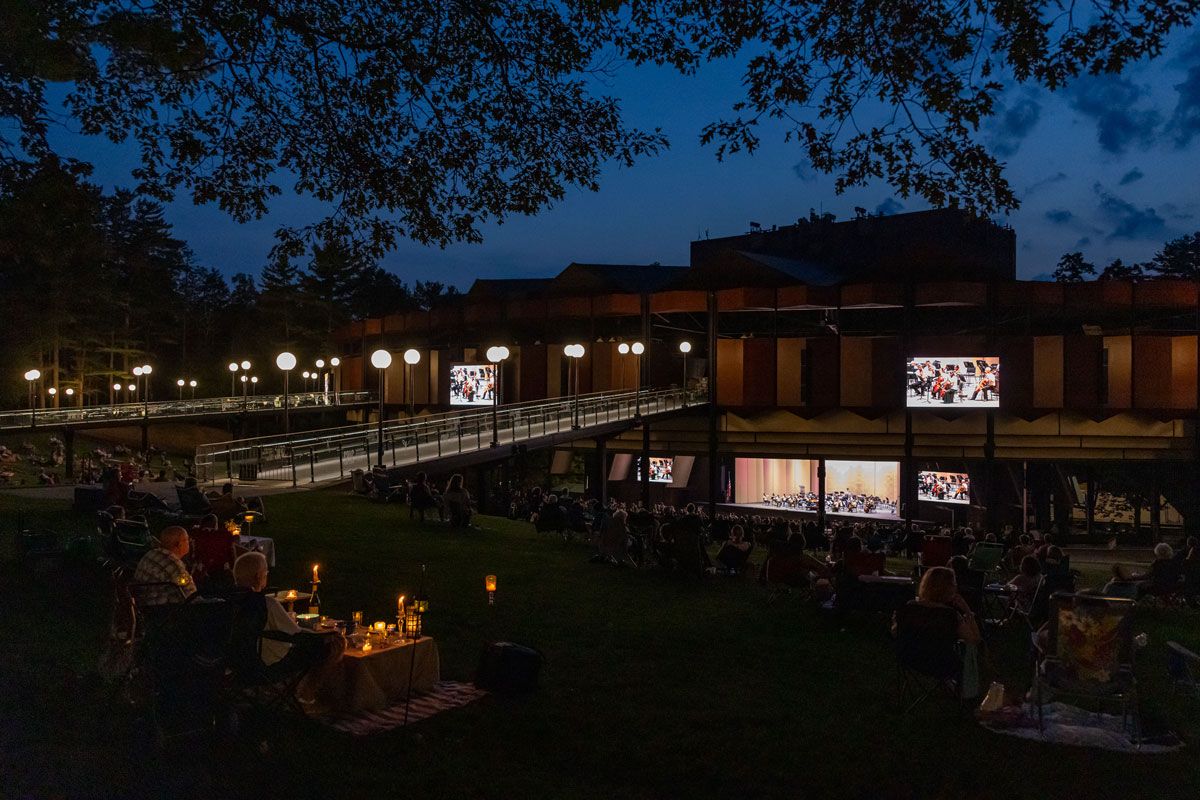 Resident companies
The Philadelphia Orchestra, New York City Ballet, Chamber Music Society of Lincoln Center, and a host of world-renowned guest artists visit the cultural hub of the Capital Region for this summer's EARTH-themed festival.
The Saratoga Performing Arts Center is a unique eco-cultural destination, a perfect confluence of human-made and natural beauty, enriching the cultural life of the region from its home in the heart of Spa State Park. Nestled among the hiking trails, geysers, and natural mineral springs, SPAC draws hundreds of thousands of visitors each Summer seeking world class artistic experiences and performances by resident companies New York City Ballet, The Philadelphia Orchestra, Chamber Music Society of Lincoln Center, the Freihofer's Saratoga Jazz Festival, and best-in-class artists across virtually all genres of music. 
Among the highlights of this year's festival are performances from the full company of the New York City Ballet in works like Swan Lake, Fancy Free and Firebird, as well as Copland Dance Episodes, a new work by NYCB star choreographer Justin Peck and the return of their more intimate "behind the curtain" experiences, NYCB On and Off Stage; Music Director Yannick Nézet-Séguin leading The Philadelphia Orchestra and a diverse roster of guest artists including cellist Yo-Yo Ma, violinist Gil Shaham, Pink Martini, pianists Isata Kanneh-Mason and Bruce Liu, and Emmy, GRAMMY®-, and Tony Award-winning icon Audra McDonald; and the popular film nights as the orchestra plays live to picture Harry Potter and the Goblet of Fire™ and Jurassic Park.  SPAC's 2023 festival theme of EARTH will be integrated throughout the summer season, highlighted by The Philadelphia Orchestra's presentations of Earth: An HD Odyssey, the SPAC premiere of Pulitzer-Prize winning composer John Luther Adams' Vespers of the Blessed Earth and Stravinsky's famed The Rite of Spring. 
"Our 2023 EARTH theme will showcase iconic works and premieres that honor the planet and its awe-inspiring beauty, an homage to SPAC's exquisite location in the natural world," says Elizabeth Sobol, President and CEO of Saratoga Performing Arts Center. "SPAC is not just an amphitheater, SPAC is a refuge, a place of healing, a place where the experience of connection to people and planet is sparked by profound beauty."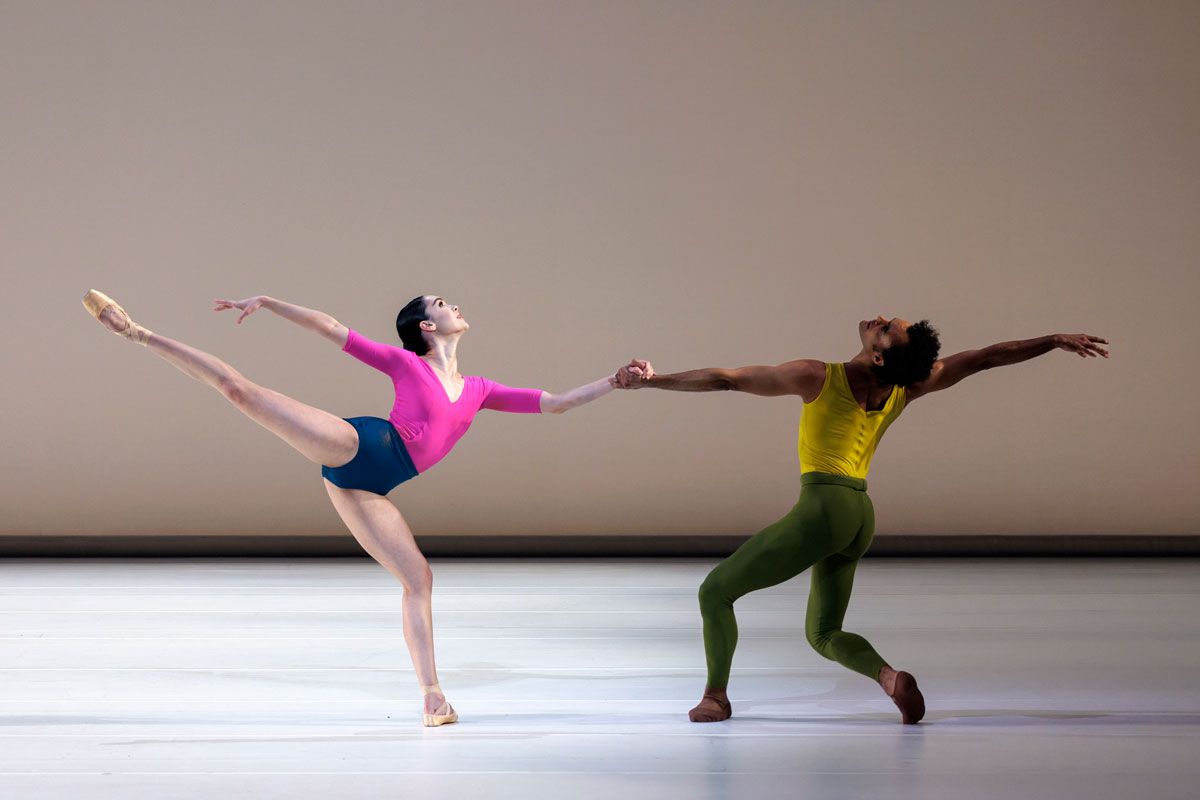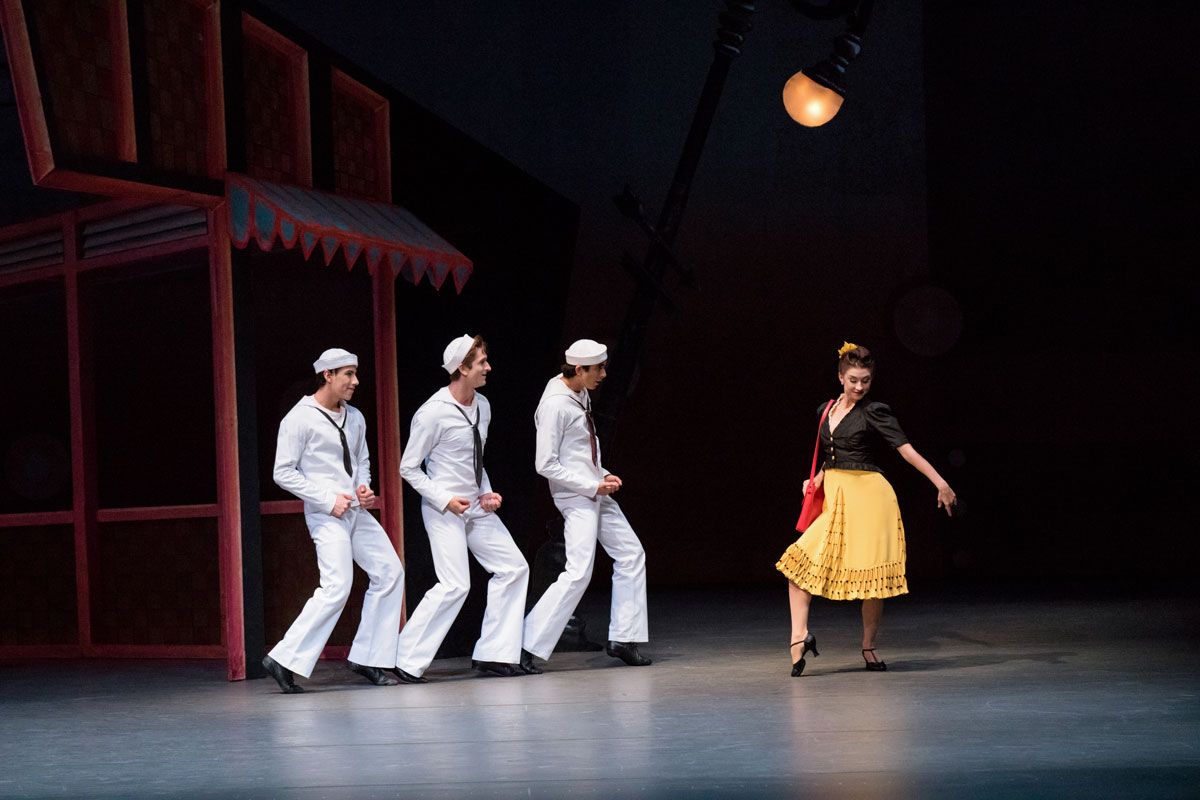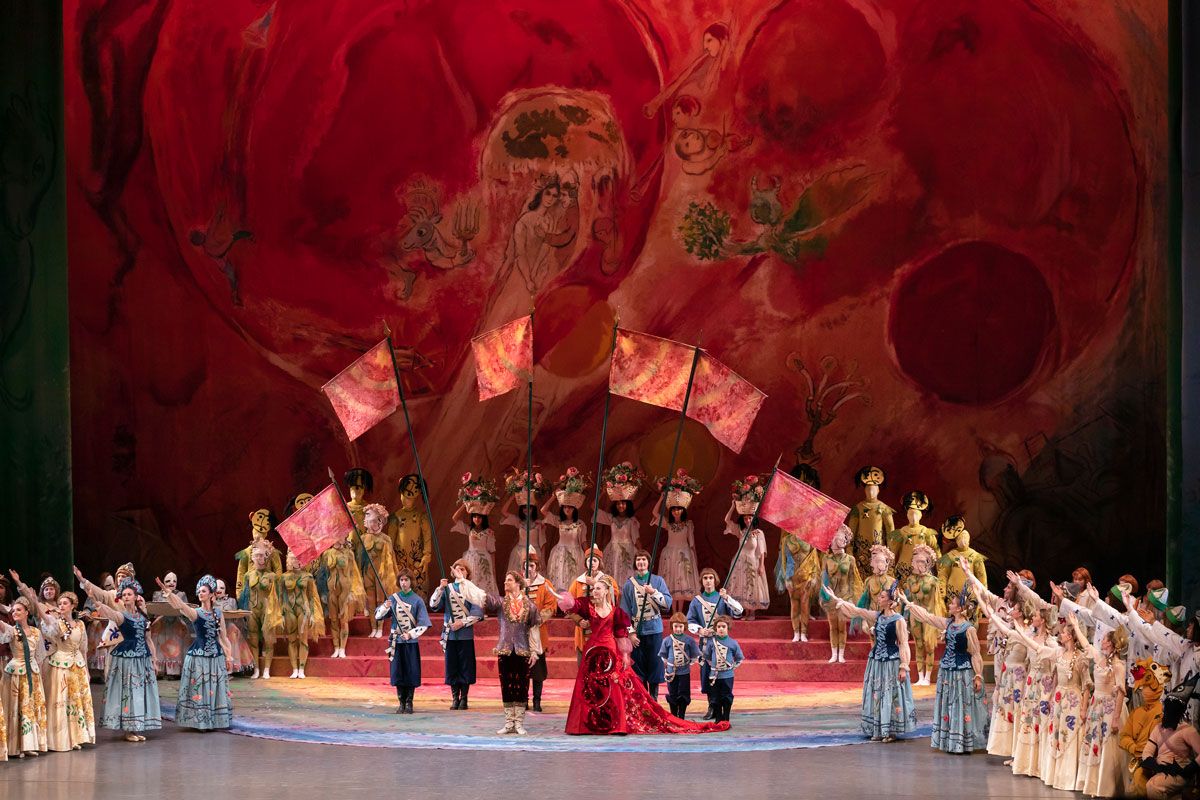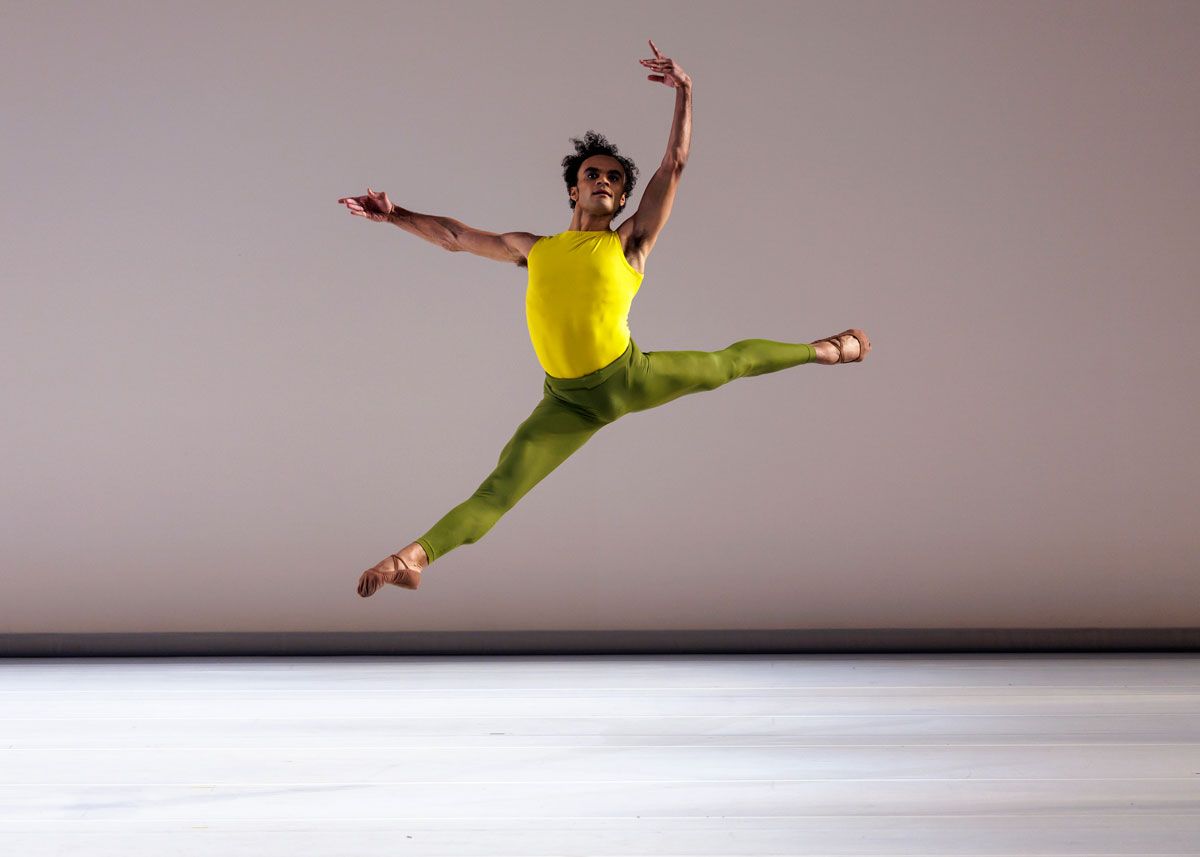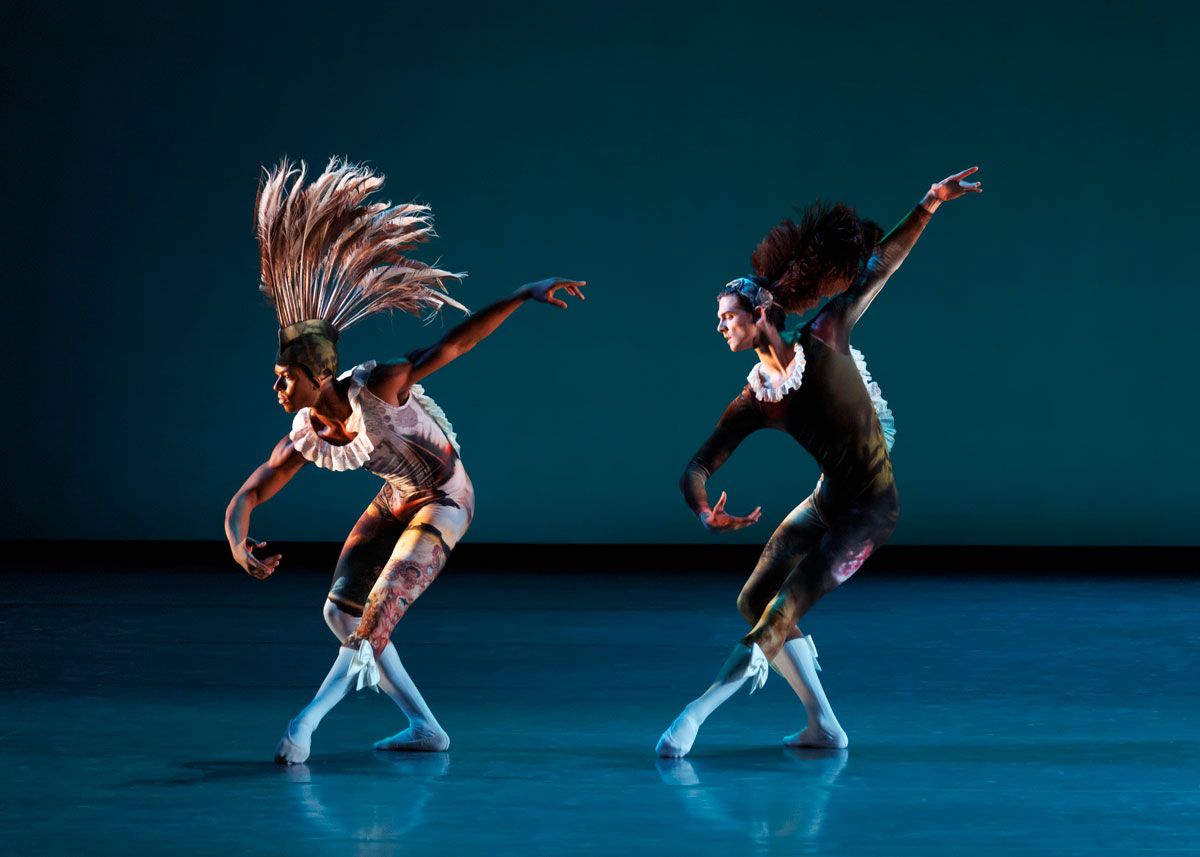 New York City Ballet 
The more than 90 dancers of the New York City Ballet return July 18 – 22 under the direction of Artistic Director Jonathan Stafford and Associate Artistic Director Wendy Whelan, accompanied by the NYCB Orchestra and Music Director Andrew Litton. 
NYCB On and Off Stage
July 18, 7:30 p.m.
Hosted by NYCB dancers, this is a unique "behind the curtain" experience featuring excerpts from the week's ballet with full orchestra and dancers. Following the program, newcomers and aficionados alike are invited to a celebratory dance party in the Hall of Springs. 
SPAC Premieres 
July 19 & 20, 7:30 p.m. 
NYCB performs four works highlighted by the music of Solange Knowles, James Blake, and Arvo Pärt: Gianna Reisen's Play Time, Kyle Abraham's Love Letter (on shuffle), and Christopher Wheeldon's Liturgy make their SPAC premieres. Justin Peck's Scherzo Fantastique returns for the first time since its World Premiere in 2016.   
Peck & Copland 
July 20, 2 p.m. & July 22, 7:30 p.m. 
Resident NYCB Choreographer Justin Peck goes all-in with Aaron Copland, featuring four of his most acclaimed musical scores: Appalachian Spring, Billy the Kid, Fanfare for the Common Man, and Four Dance Episodes from Rodeo, creating an original full-evening work in collaboration with painter and sculptor Jeffrey Gibson.  
Swan Lake, Fancy Free & Firebird 
July 21, 7:30 p.m. & July 22, 2 p.m. 
Get swept away into worlds of magic, beauty, and celebration with three renowned story ballets featuring the choreography of George Balanchine and Jerome Robbins.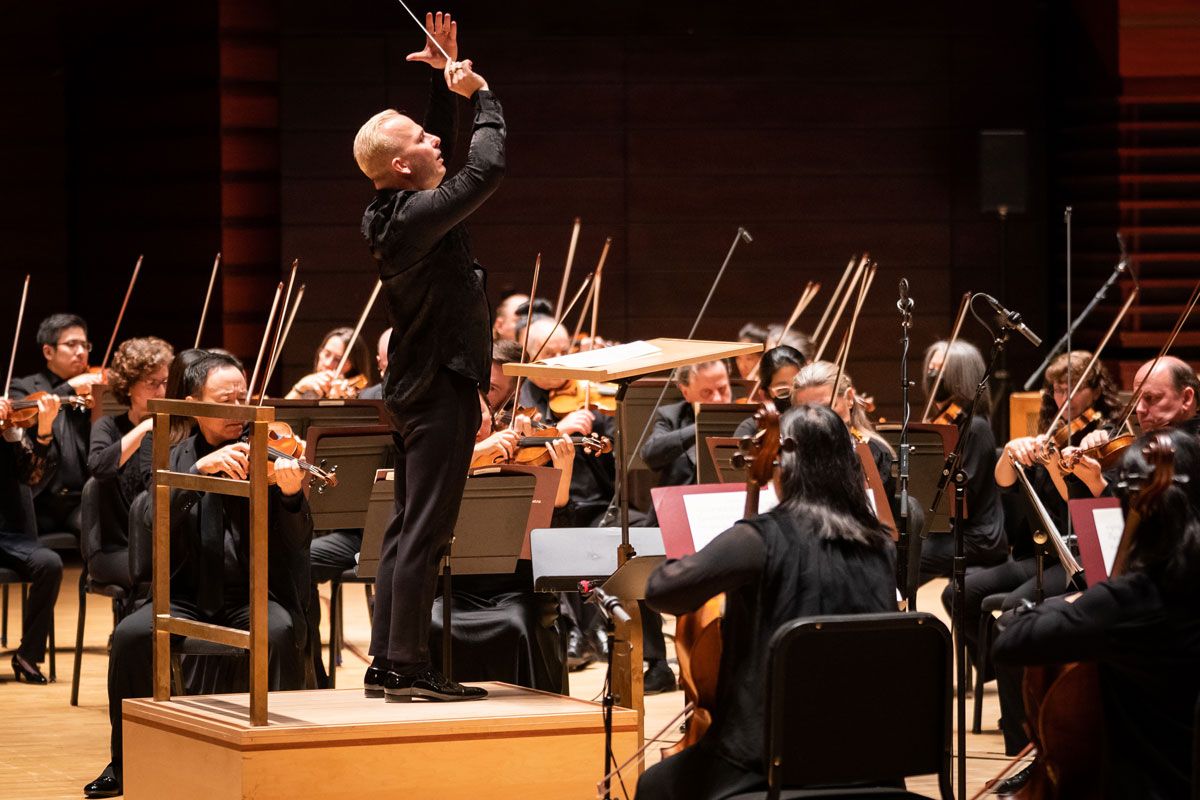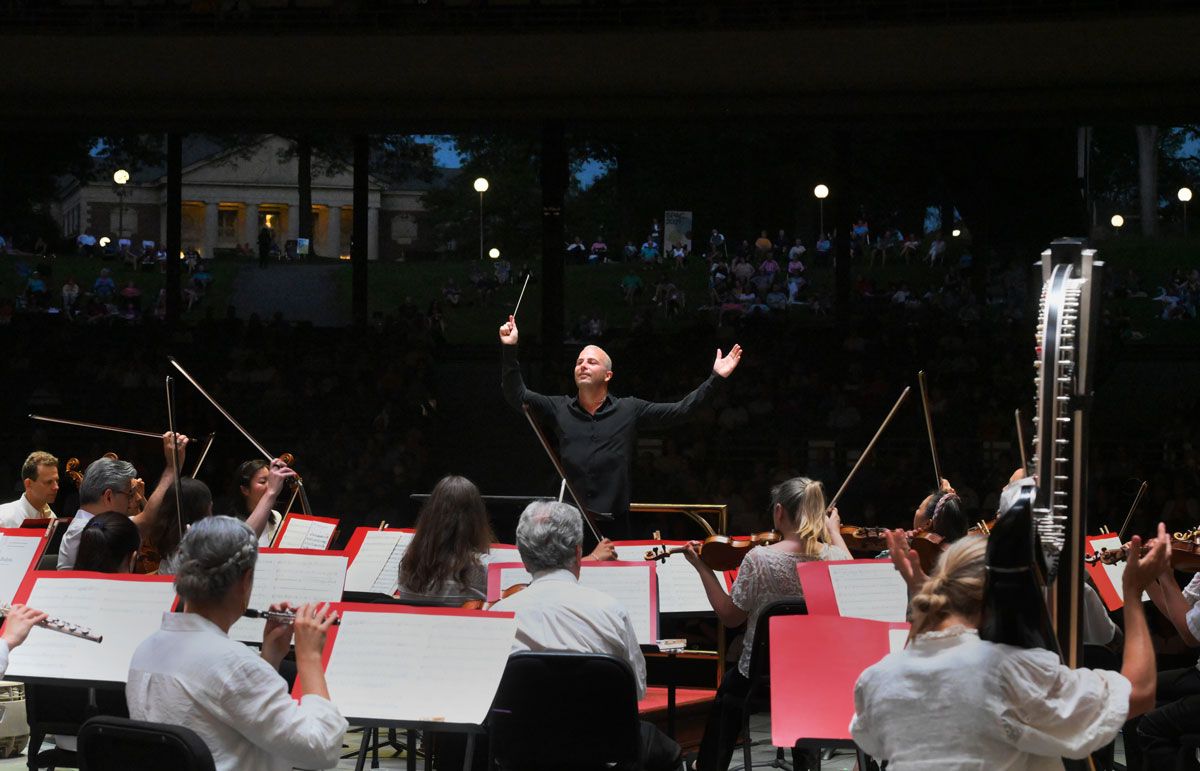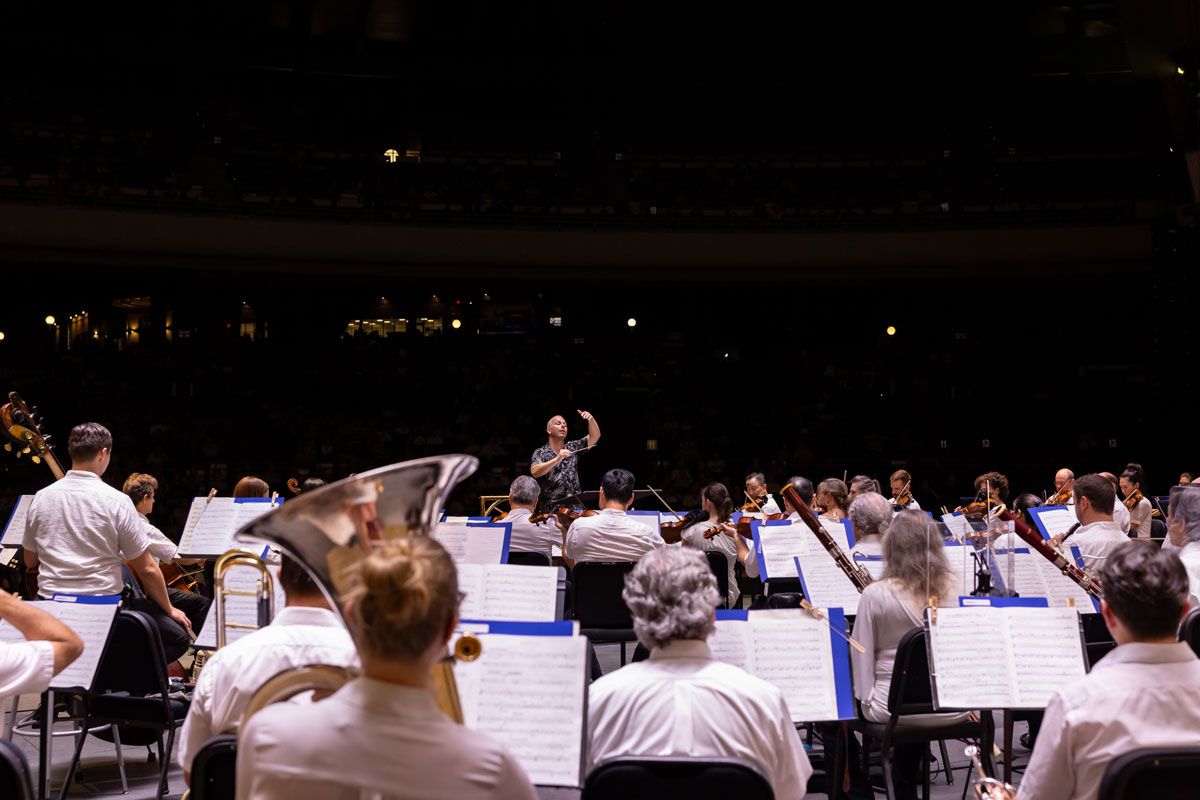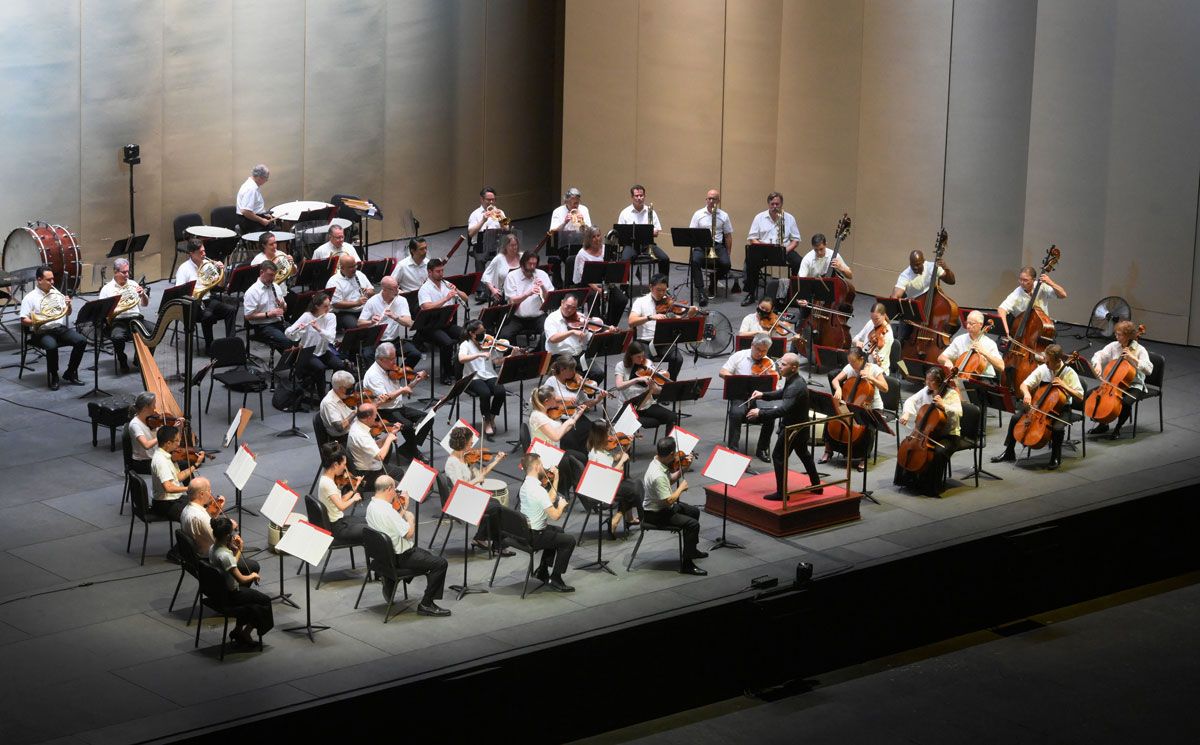 THE PHILADELPHIA ORCHESTRA
August 2 – August 19 
Music Director Yannick Nézet-Séguin leads The Philadelphia Orchestra in two performances during their three-week summer residency at SPAC: A Rachmaninoff 150th birthday celebration featuring the 2021 Chopin International Piano Competition winner Bruce Liu (August 11), and a performance of Stravinsky's Rite of Spring and John Luther Adams' Vespers of the Blessed Earth, which includes the SPAC debut of Philadelphia-based choral group
The Crossing (August 12). 

Festive Fireworks 
August 2, 7:30 p.m. 
The Philadelphia Orchestra kicks off its summer residency showcasing concertmaster David Kim in a dazzling evening of Tchaikovsky, including the return of the 1812 Overture with live canon fire and a brilliant fireworks display. Making his SPAC debut for opening night is conductor Fabio Luisi, music director of the Dallas Symphony Orchestra.   
Schubert's "Great" Symphony 
August 3, 7:30 p.m. 
Along with Schubert's "Great" Symphony No. 9, pianist Isata Kannah-Mason makes her SPAC and Philadelphia Orchestra debut playing Mendelssohn's Piano Concerto No. 1.  
Pink Martini and The Philadelphia Orchestra featuring China Forbes 
August 4, 7:30 p.m. 
Enrico Lopez-Yañez conducts as "little orchestra" Pink Martini joins The Philadelphia Orchestra for a night of world music spanning jazz to classical to vintage pop. Members of the Hollywood Bowl Hall of Fame, Pink Martini draws musical inspiration from across the globe, having performed on six continents and in over 25 languages.  
Beethoven's Seventh 
August 9, 7:30 p.m. 
In an evening of classical favorites, Roderick Cox, 2018 winner of the Sir Georg Solti Conducting Award, makes his SPAC debut conducting Beethoven's jubilant and exhilarating Symphony No. 7. Following is Mozart's Oboe Concerto, played by Philippe Tondre.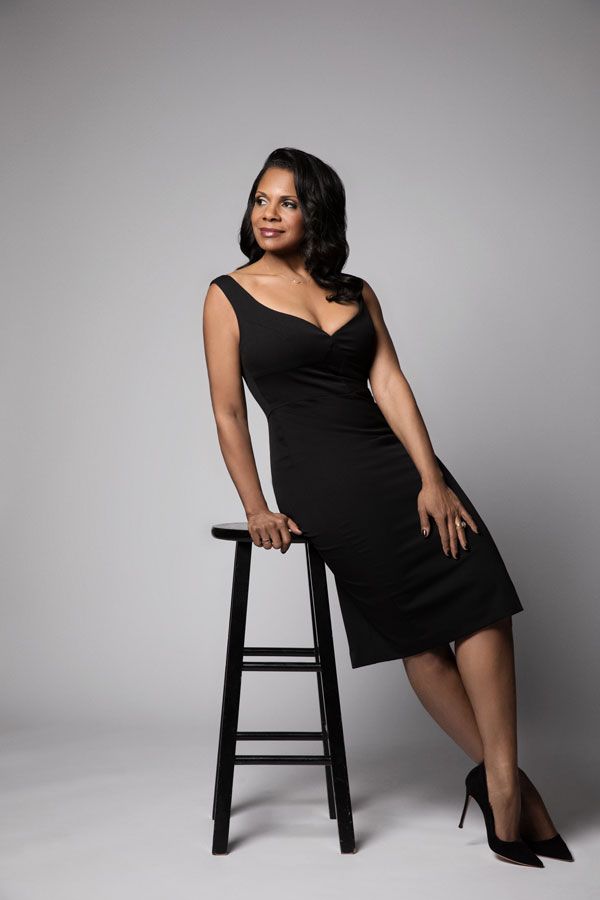 (left) Audra McDonald. Photo © Allison Michael Orenstein
(right) Gil Shaham. Photo © Chris Lee
An Evening with Audra McDonald 
August 10, 7:30 p.m. 
Andy Einhorn conducts The Philadelphia Orchestra and Emmy, GRAMMY®, and six-time Tony Award-winning icon Audra McDonald for a night of Broadway favorites by Rodgers and Hammerstein, George Gershwin, and Stephen Sondheim. The star of CBS's The Good Fight and HBO's The Gilded Age, McDonald was a recipient of the National Medal of the Arts from President Barack Obama and was named one of Time magazine's 100 Most Influential People in 2015.   
The Four Seasons with Gil Shaham 
August 16, 7:30 p.m. 
One of the world's great violinists, Gil Shaham returns to SPAC for the first time in a decade. Pulling double-duty, Shaham will lead the orchestra and perform as soloist in a special program of SPAC premieres, featuring Vivaldi's iconic Four Seasons and Saint-Georges Violin Concerto No. 9 in G Major. 
Yo-Yo Ma Plays Dvořák 
August 17, 7:30 p.m. 
World renowned cellist Yo-Yo Ma returns to SPAC to perform Dvořák's cello concerto, one of the most technically challenging pieces and a crown jewel of the repertoire. The evening begins with Prokofiev's Symphony No. 5, led by conductor, Xian Zhang, making her SPAC debut. 
EARTH: An HD Odyssey 
August 18, 7:30 p.m. 
In celebration of this year's festival theme, The Philadelphia Orchestra under the baton of Edwin Outwater performs Earth: An HD Odyssey, featuring ravishing images of our planet on a large LED screen, set to the music of John Adams and Richard Strauss. The opening notes of Strauss's Also sprach Zarathustra are recognizable by anyone who has seen
2001: A Space Odyssey! 
FILM NIGHTS 
SPAC's popular film nights return to delight audiences of all ages as The Philadelphia Orchestra accompanies, live to picture, Harry Potter and the Goblet of Fire™ in Concert (Aug 5) and Jurassic Park in Concert (Aug 19), celebrating the 30th anniversary of the film.          
CHAMBER MUSIC SOCIETY OF LINCOLN CENTER 
May 13 – August 20 
CMS is back this summer celebrating a decade of partnership with SPAC. Their 10th anniversary in residence opens with "From Classic to Modern," showcasing works from Brahms and Beethoven to Bloch, Khachaturian and Milhaud (June 11), followed by "Great Quintets" of Mozart, Dohnányi and Dvořák (June 18); "From Vienna to Paris" (July 16); a program from guest artists The Miró String Quartet (July 23); and "Spanish Journey" (August 13). The season closes with "New Classics" (August 20), which includes quintets by Bloch and Suk that CMS has ushered into the standard chamber repertoire.  
Anchored by CMS Artistic Directors Wu Han (piano) and David Finckel (cello), this season's guest artists also include violinists Arnaud Sussmann, Alexander Sitkovetsky, Ani Kavafian, Ida Kavafian, Stella Chen, Danbi Um, Kristin Lee, and Aaron Boyd; violists Paul Neubauer, James Thompson, Molly Carr, and Matthew Lipman; cellist Sihao He, pianists Wu Qian, Juho Pohjonen, Soyeon Kate Lee; clarinetist Ricardo Morales, guitarist Jason Vieaux, soprano Rihab Chaieb, and The Miró Quartet. 
Visit SPAC.org for full season schedule and tickets.