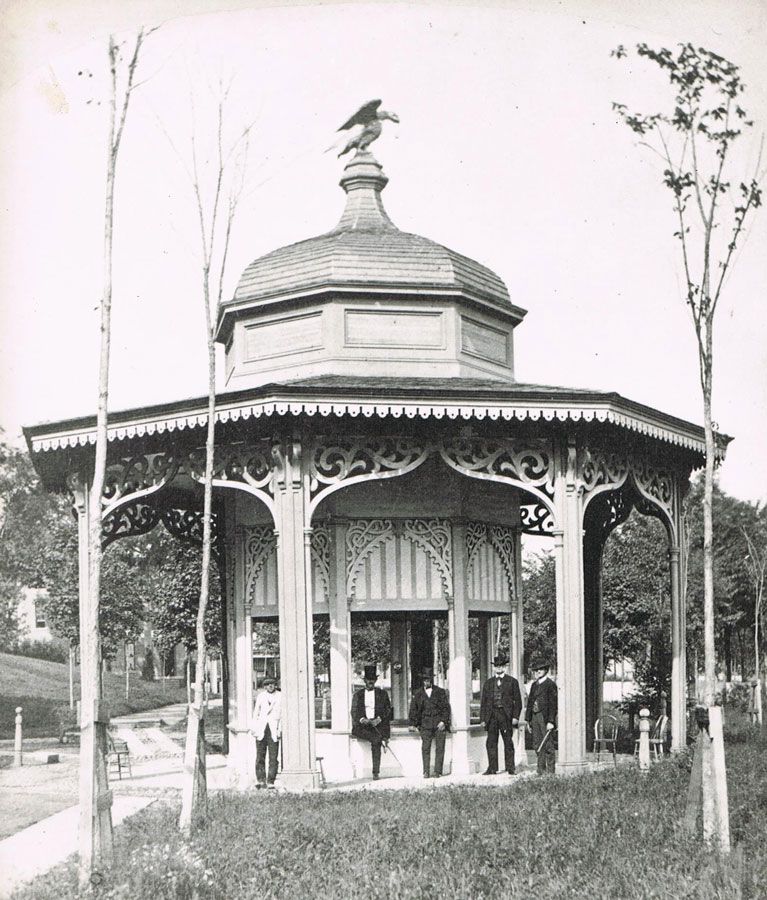 High Rock Spring
This image depicts the famed High Rock Spring after its renovations in 1876. The addition of the large Eagle cover gave this spring a very prestigious look for visitors and locals coming for their water each day. Rumor has it that the cost of these renovations came close to bankrupting the owner of the spring.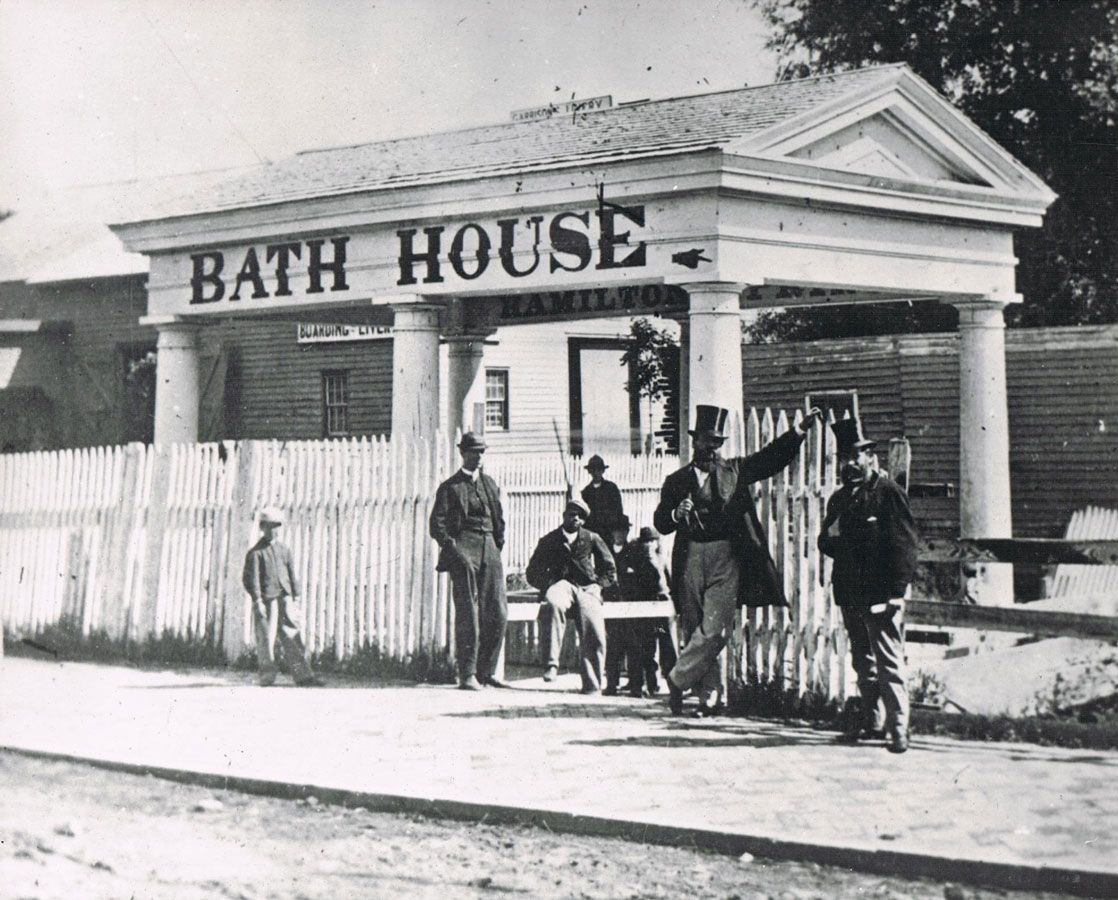 Hamilton Spring
The Hamilton Spring was discovered by Gideon Putnam and served to supply a bathhouse on this site. 
The Hamilton Spring was located on the north end of Congress Park near the present-day Carousel and is not in use today.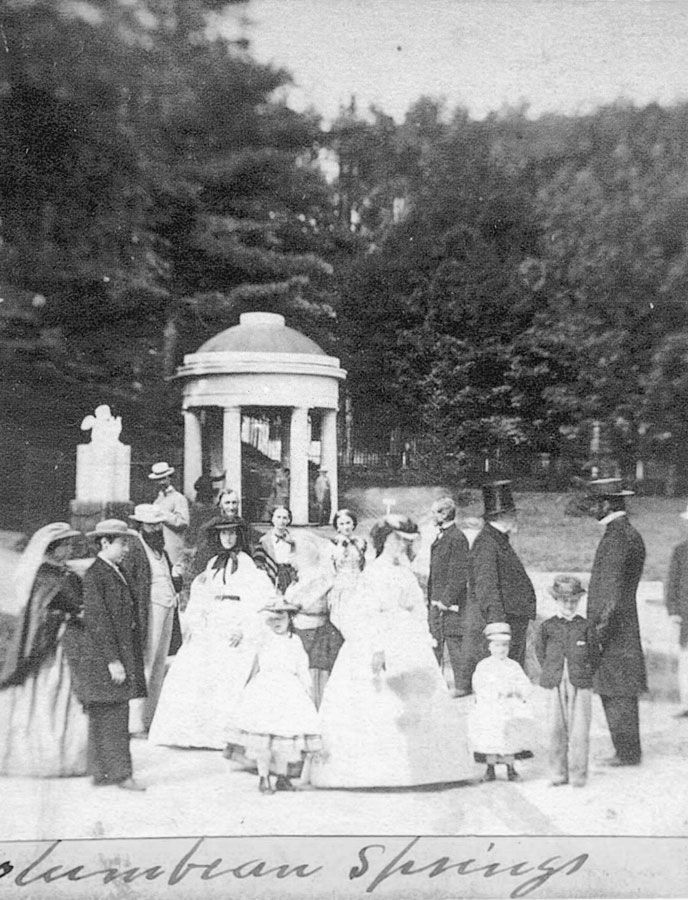 Columbian Spring
This is an image of the Columbian Spring in Congress Park during a pre-Civil War summer. A version of this cover exists today near the Broadway entrance to the park. People in the image are thought to be mostly southern visitors. The original spring stopped flowing and attempts to restart it in the 1970s failed. Today the water flowing is water from the city water supply and not mineral water.