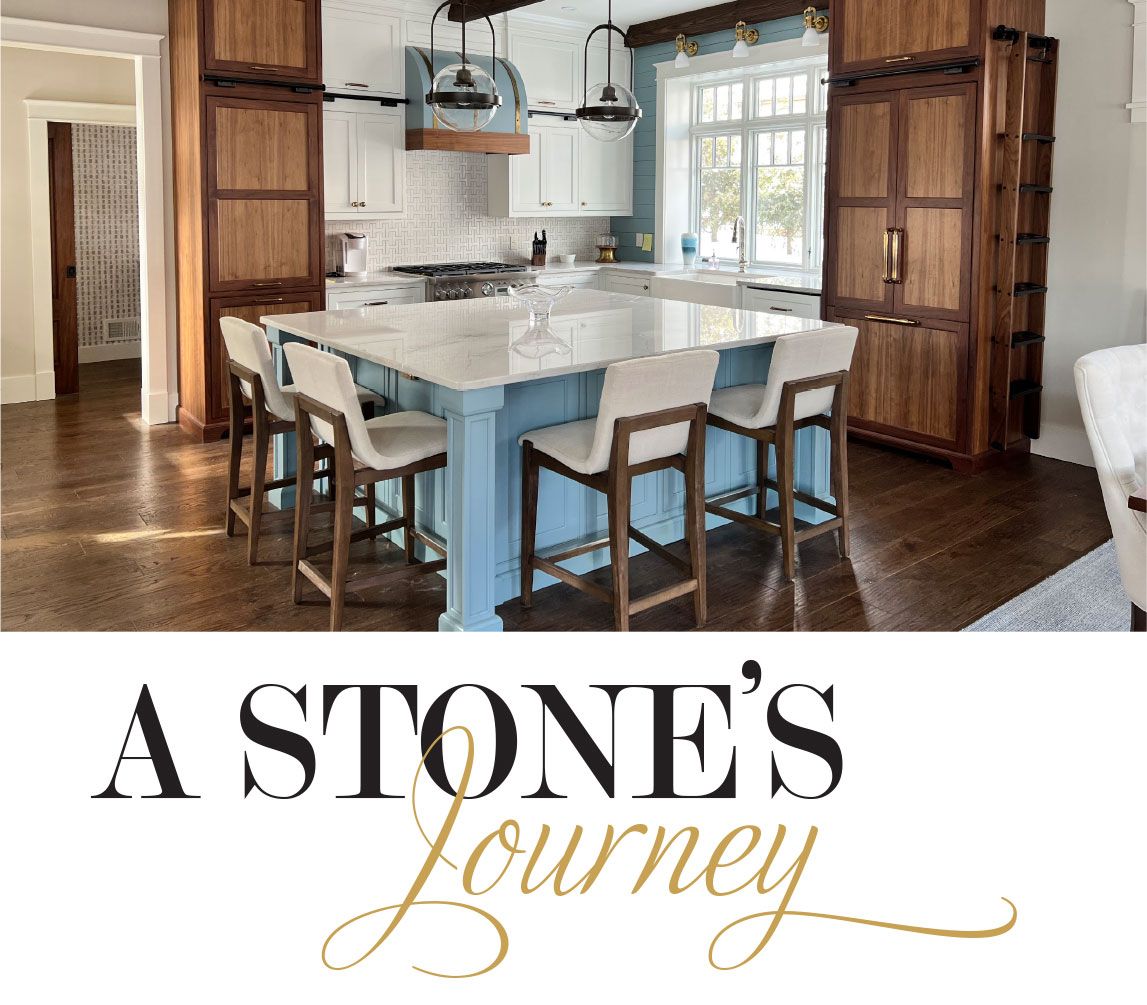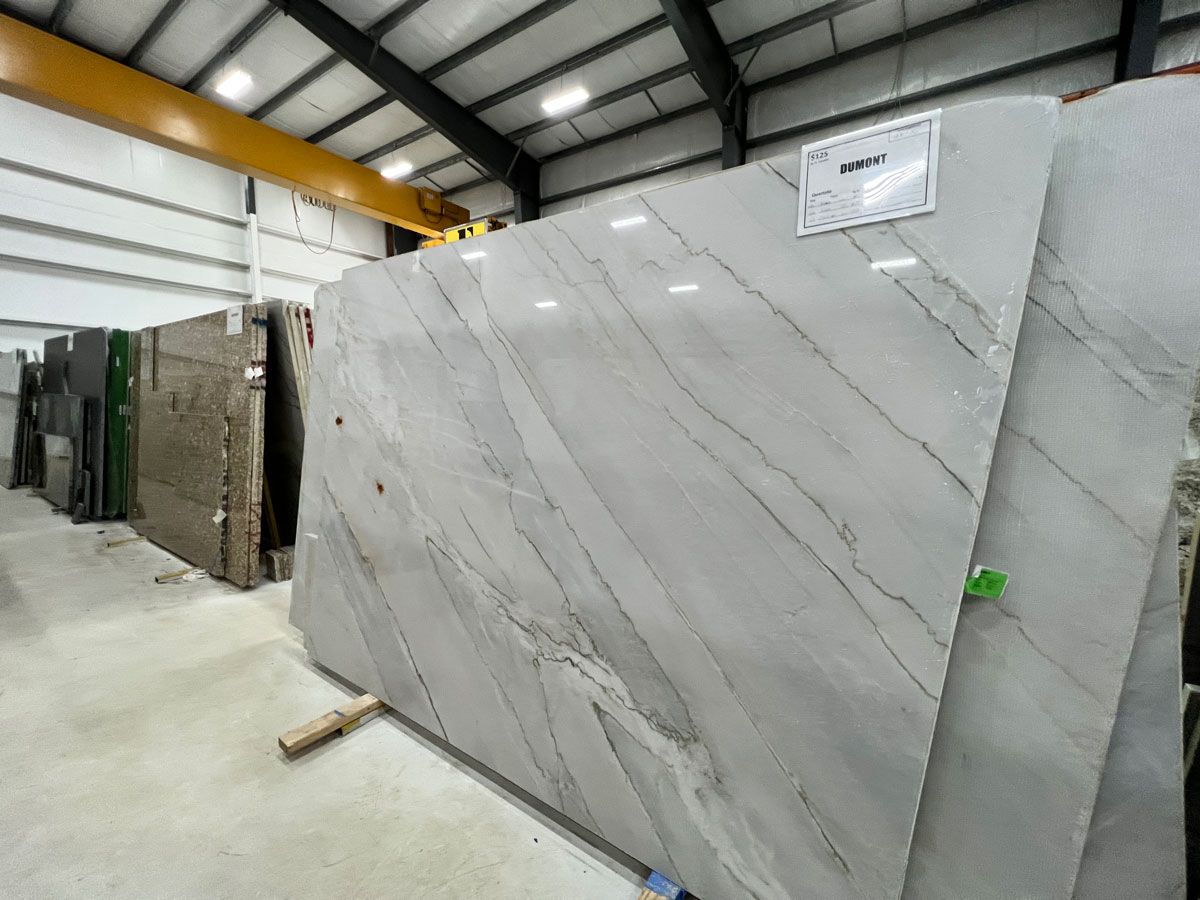 Step 2: Laying out stone for cutting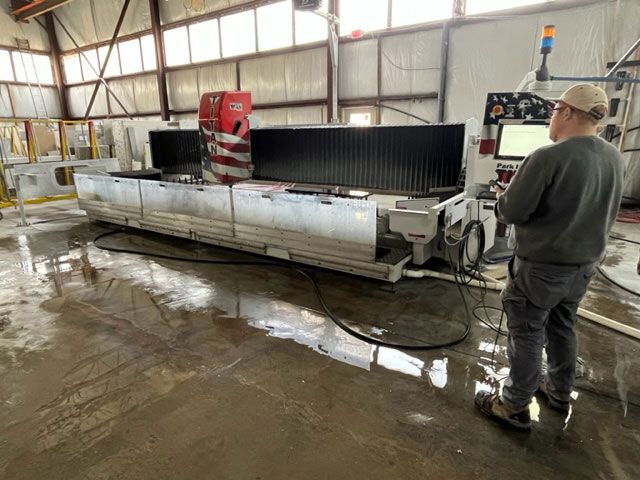 Step 3: The Titan for finishing more complex edges
Step 4: Moving the heavy stone
Written by Colleen Coleman of CMC Design Studio LLC |  Photos Provided
Have you ever wondered what happens to your countertop stone once you've made your selection? It's quite an interesting process from falling in love to installation. At Granite & Marble Works (G&MW), they have a 45,00 sqft showroom filled with natural stones and quartz ready to view. Once you've strolled through the aisles and made your final selection, it seems like the work is done. But, not so fast…it's an art to take rough edged stone and create a personal masterpiece for each project. 
Just a quick note before I go further, be sure to bring in your project layout so the G&MW team can give you an estimate of cost up front. Once final selections are made, the project is personally templated on site. Before scheduling, be sure to have any sinks or faucets on site. With a farm sink, this must be installed prior to templating as it's part of the overall cabinet dimensions. 
Granite & Marble Works ensures each stone countertop fits accurately by creating a replica using technology to precisely measure the space in which the stone will rest. 
These measurements are then used to select the specific areas of your stone to be cut. Some clients choose to be a part of this process while others prefer to let the shop use their best judgement. Loosely applied tape denotes the areas to capture, then the precise computerized dimensions are applied to the stone for cutting. Think about the finished edge and corners you'd desire as well. If you're unsure, G&MW showroom has multiple samples onsite to see and feel for your convenience. During the cutting process, some smaller pieces are cut and polished by hand while other larger stone project are submerged into a bath and cut with a water jet. More complicated edges, such as an ogee, would then be applied using the Titan. Final steps of polishing by hand ensures that each piece has been looked over thoroughly before delivery! A real personal touch!
Now, the waiting is over! Your stone is finally ready for installation. With many stone slabs weighing in at 1000 lbs. (20lbs. per square foot for granite on average) giant clamps are required to easily move each piece onto the truck bed for delivery. However, upon arriving at your location, the installers carry this large slab by hand. I have specified some pretty large island slabs in my career…be sure to give the installers plenty of room to move about your project when carrying in your stone pieces. If there is a need for a seam, such as in a long run of cabinets, no worries…by book matching the slabs, you will hardly be able to tell it was necessary. 
Now, your new countertop is complete. What started as a selection process of rough-edged slabs is now a jewel in your home forever!  Enjoy the process…Granite & Marble Works will be sure to make your dreams…a masterpiece! 
Until next time my friends,
Colleen Coleman of CMC Design Studio LLC
AKBD, CAPS & True Color Expert
This email address is being protected from spambots. You need JavaScript enabled to view it.
@cmcdesignstudiollc
"Creating Environments for Life" TM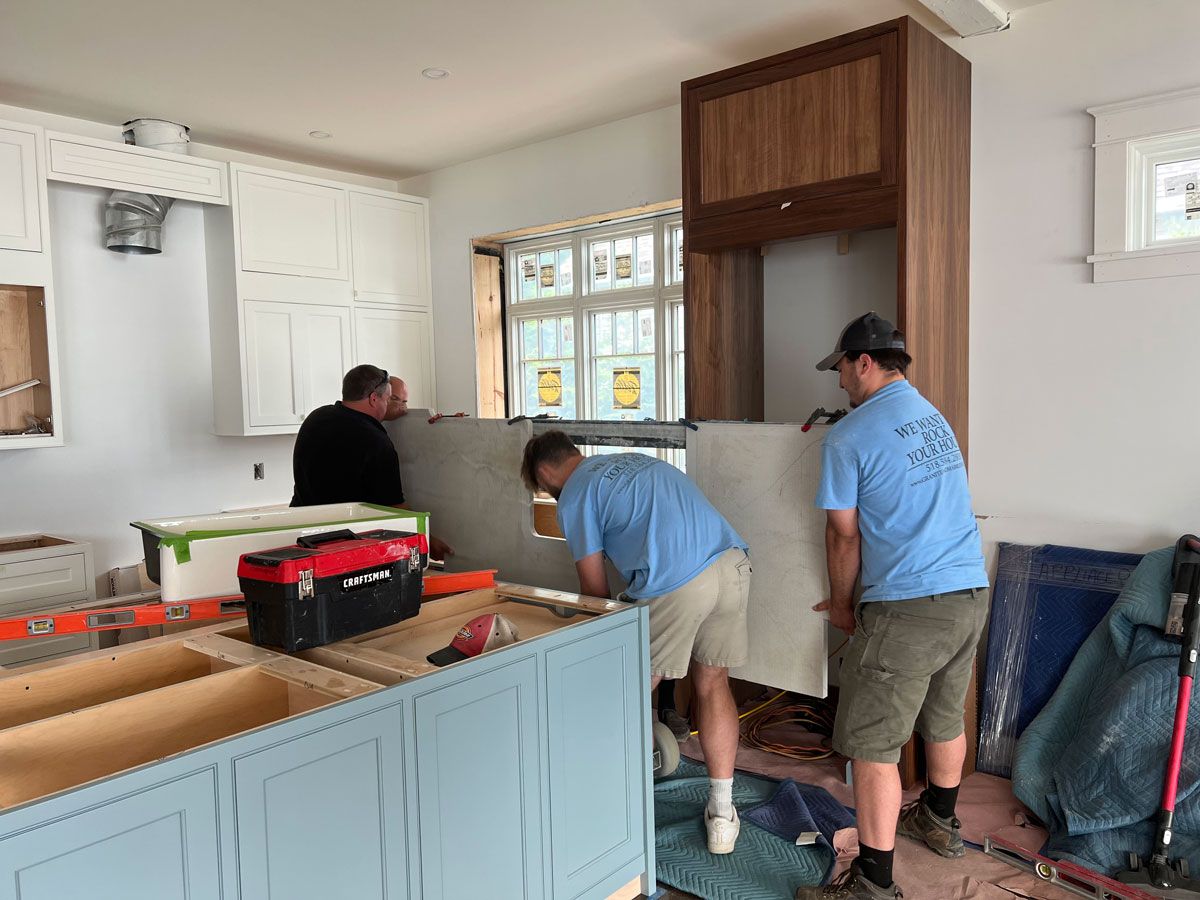 Step 5: Ready for Transportation       |       Step 6: Hand carrying stone into project