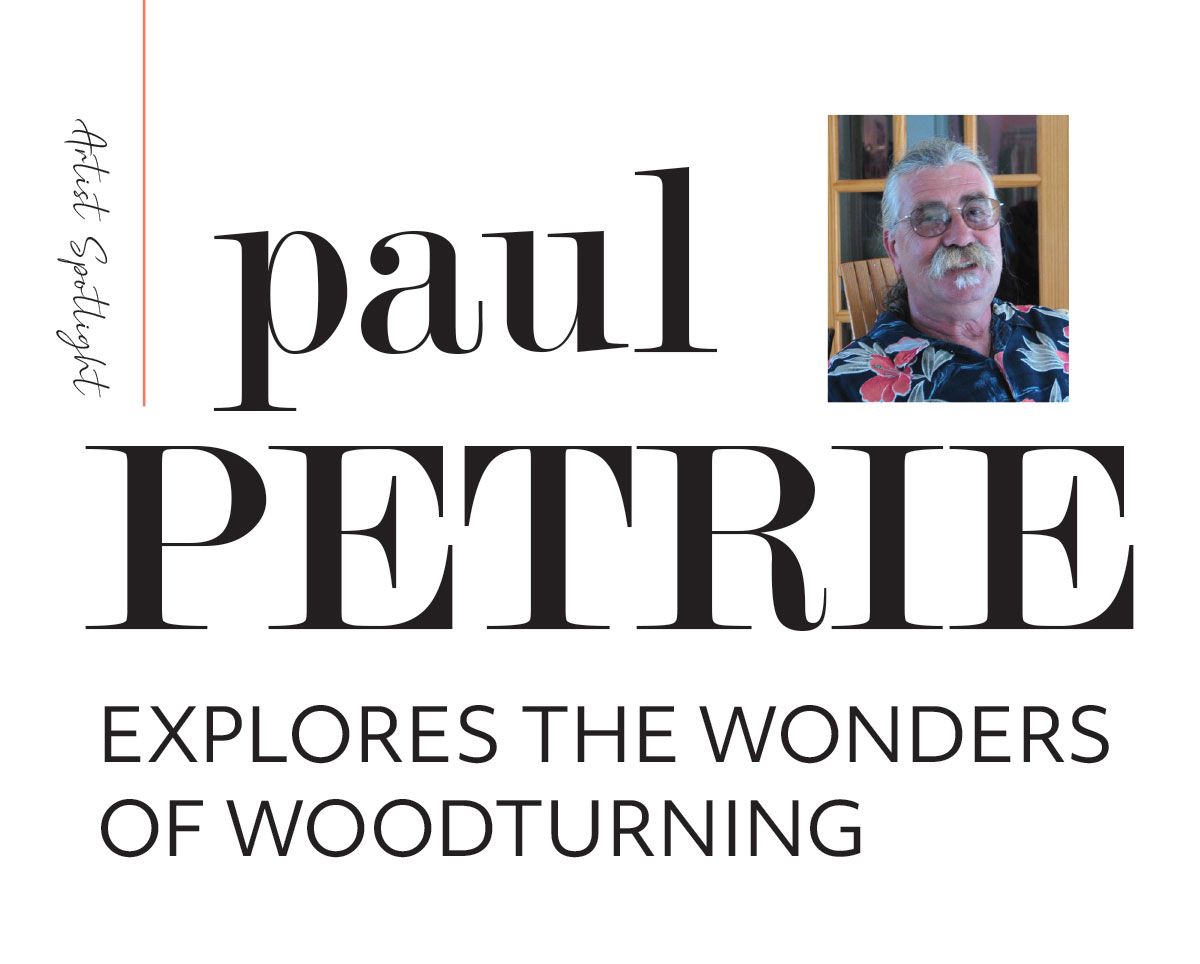 Written By Wendy Hobday Haugh  |  Photos by PAUL PETRIE AND SUSAN OWENS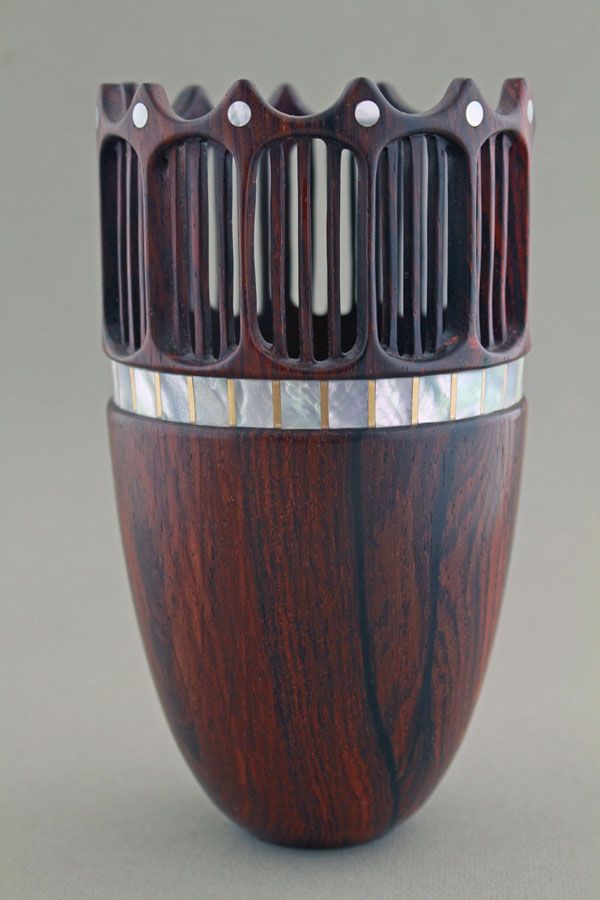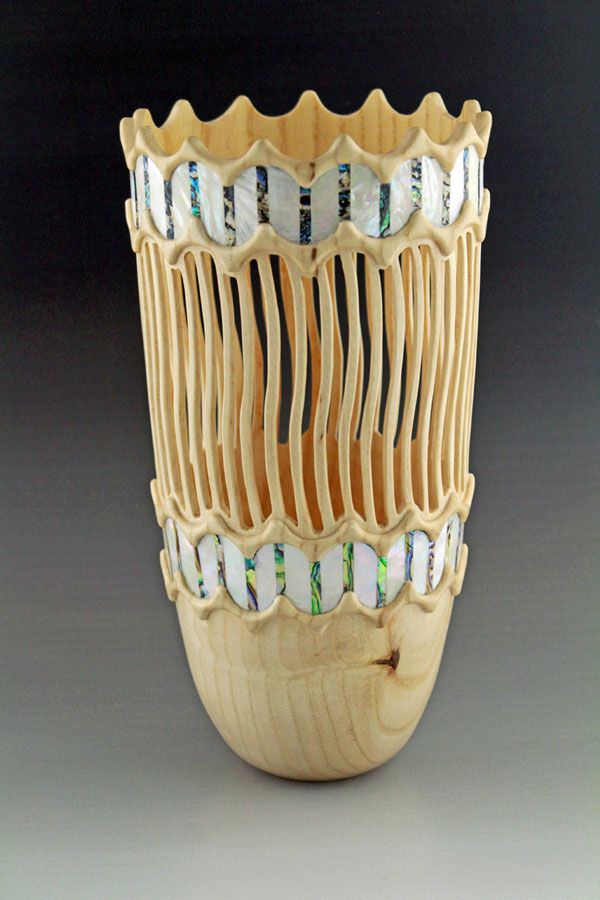 Woodturner Paul Petrie of Gloversville is passionate about creating beautiful wood art and educating people about the craft of woodturning. "Mention woodworking, and people generally think of furniture," he says, "but mention woodturning, and they're often clueless. People can picture a table saw, but a lathe is pretty much a mystery."
For thousands of years, woodturners have created utilitarian items like drinking goblets, bowls, and candlestick holders. Using chisels, gouges, and scrapers, a woodturner is able to shape a piece of wood as it turns on a lathe.
"With furniture making, you need large amounts of space and big pieces of wood," Petrie points out. "But if you're a woodturner, you can do it in a closet because you're dealing with a small block of wood, a few hand tools, and a spinning lathe that enables you to remove pieces of the block to create the canvas. You don't need a lot of expensive wood, either," he adds. "Scraps work fine. You can even pick up pieces left on the side of the road by tree crews."
Paul Petrie grew up in Gloversville and earned a degree in economics and math from Assumption University in Worcester, MA. After graduating in 1968, he joined VISTA—the poverty-fighting program created as a domestic version of the Peace Corps—and was stationed in Hawaii as a YMCA outreach worker. When that work ended, in need of a job, Petrie began training in Hawaii as a carpenter. "Afterwards, I basically worked my way back across the United States," he recalls. "Over time, I was lucky enough to spend time with a woodturner in Vermont, which is how I became interested in this particular field."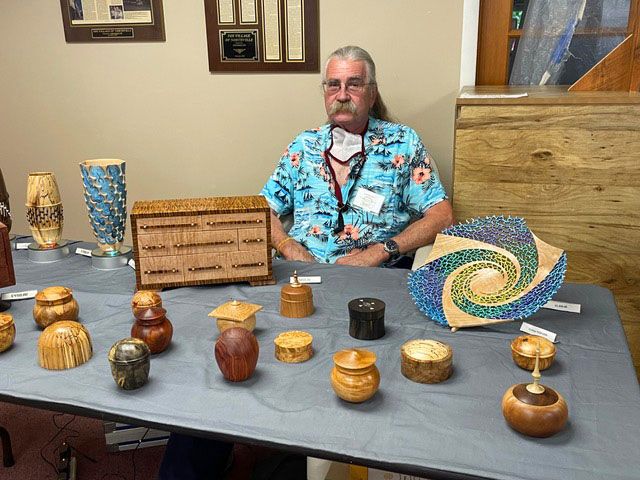 Petrie started out making replacements for broken chair spindles and stair balusters. From there, he moved on to bowls, vessels, and other utilitarian items. "But in the late '60s and '70s," he explains, "there were individuals, mostly in the U.S., who started to think: 'Hey, if they can make this very artistic piece of ceramic or glass, why can't we do it with wood?' After that, some people–several of whom actually worked at GE in Schenectady—got involved in taking woodturning from a utilitarian endeavor to an art form. Involvement in woodturning really picked up when an organization known as the American Association of Woodturners (AAW) and a magazine called Fine Woodworking began providing interested individuals with a lot of useful information."A longtime member of the Adirondack Woodturners Association (AWA), Petrie meets monthly with group members to exchange ideas and demonstrate different techniques. "In turning, there are a million variations. You enter a rabbit hole and find there are a million passages instead of one, and you just keep exploring them. We all exchange ideas and help one another. Social media, Instagram in particular, has also led to a big influx of new ideas and shared information."
Petrie was privileged to have studied and worked side by side with one of the world's most respected and innovative woodturners. "In the early 2000s, while attending Arrowmont in TN—a huge, progressive art school with a massive turning building—I met and became good friends with instructor Binh Pho, a Viet Nam refugee from Chicago who had developed a piercing technique that uses high-speed dental drills to produce visual art on woodturned pieces."
Around 2010, inspired by Binh Pho, Petrie began using dental drills and piercing to create intricate wood art that incorporated geometric patterns, delicate butterflies, filigree floral designs, and elaborate spirals. He also started painting and accessorizing his work by adding materials like abalone shell, mother of pearl, beads, and gemstones. 
Today, many of Paul Petrie's incredibly lacy designs revolve around negative space: the spacing, or airy pockets, left behind when the wood is removed. "The remaining solid areas form the design, but the background is the negative space. In a painting, the canvas is the background. But in much of my work, the air becomes the background.
"I was a purist to start, never touching the wood," he reflects, "just enjoying the different grains and the unique beauty of each individual piece. I didn't understand, at first, all that I could do. Today, I create shelf art: pieces that are valued for their aesthetic beauty rather than their functionality. I may spend three hours on the lathe, working a block of wood to create my canvas. But afterwards, I might easily spend another 30 hours working on the decorative aspects of the piece. When people at shows see one of my more intricate pieces with lots of cuts and holes, they'll often tell me, 'It's beautiful—but what do I do with it?' I grin and tell them they can always strain spaghetti in it."
For most of his career, Paul Petrie worked in the construction industry, building big, beautiful houses. Today, however, he loves the challenge of taking scraps of wood, creating stunning pieces of art and, then, exhibiting his work at juried shows throughout the northeast. This past March he traveled to Baltimore. This summer he'll exhibit at the Berkshires Art Festival, a gathering of 175 juried artists from across the country, running July 1-3 in Great Barrington, MA. Petrie participates yearly in the Northville Rotary Woodworking and Fine Arts Weekend, a non-juried show scheduled for July 14-16, and his award-winning wood art has been featured in several magazines, including Fine Woodworking, The Best of Fine Woodworking: Wood Turning Basics, and American Woodturner. 
Because woodturning is still very much in its infancy compared to woodworking, ceramics or glasswork, Petrie takes every opportunity to educate people about the art form. Over the years, he has demonstrated woodturning in the Totally Turning event at the Northeast Woodworkers Association Show in Saratoga Springs, instructed at a Maine woodworking school, educated and demonstrated at woodturning clubs in PA, and taken on individual students in his Gloversville studio. 
"By teaching, you educate yourself all over again," Petrie asserts. "You learn from everyone, instructors and students alike. Teaching enables you to get out there and spread the word to interested people. I enjoy attending shows, networking, learning from others, and educating people. It's the snowball effect. Year by year, interest in woodturning is only growing larger, and that's exciting."  
To see more of Paul Petrie's work, visit www.woodchuckwoodturning.com or call 518-725-6515.