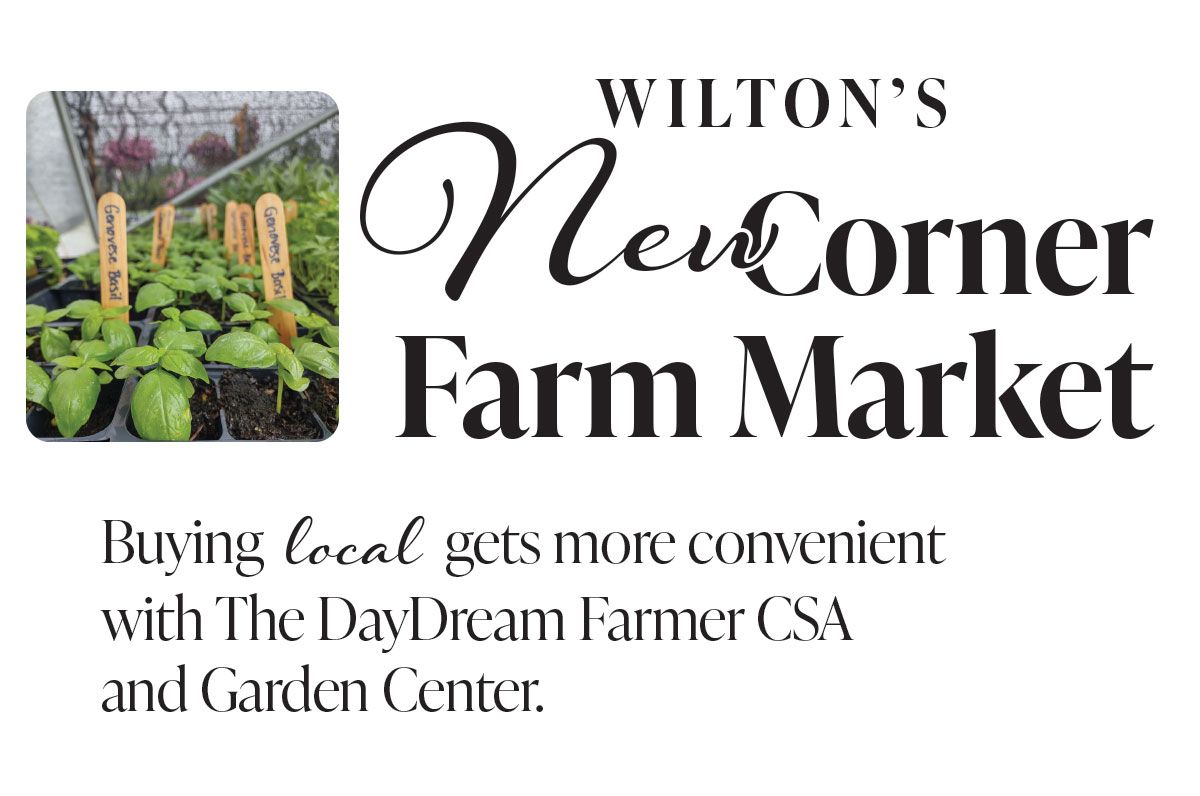 Written By Megin Potter  |  Photos Provided
After growing annual bedding plants for more than 30 years, Pickering's Greenhouse, a small family-owned farm in Arlington, VT has increased production to supply their daughter, Aliza Pickering's new farm and garden center in Wilton. The DayDream Farmer, aka "The Corner," is located at the busy intersection of Route 9 and Ballard Road in Wilton.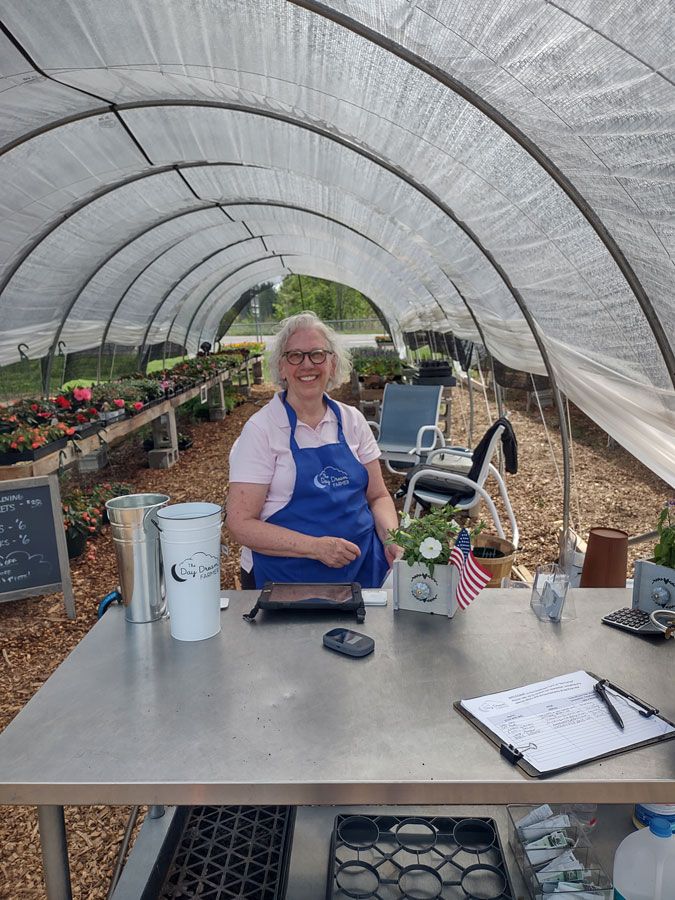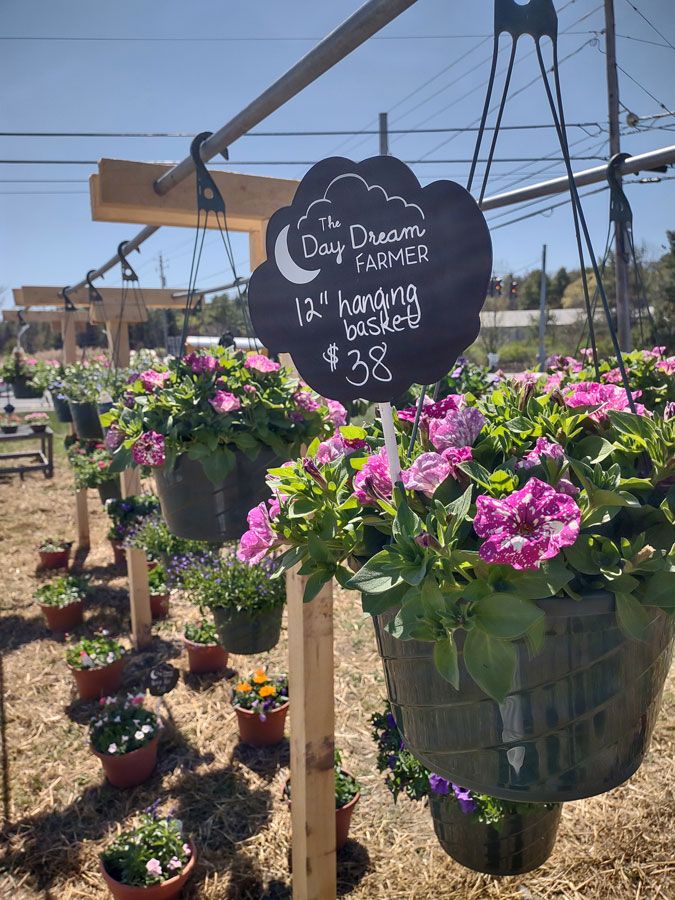 Growing Experience
Aliza Pickering started a CSA in 2012 on her family's farm after realizing college was not her path.  She also reached out to local growers for mentorship, including Clear Brook Farm and Mighty Food Farm, who both ran CSAs in Shaftsbury, VT.   Aliza then spent three years as the Vegetable Manager at Pitney Meadows Community Farm in Saratoga Springs. In 2019, she created their young non-profits CSA program.
"Their Pick-Your-Own CSA is great because the customers get to share in the hands-on experience of harvesting their own vegetables - which physically connects them to the land. It gives them a greater understanding of how their food is grown, while also inspiring questions about our food system and how fragile it is."
Until Pitney Meadows was able to complete the building of their propagation house, Pickering's Greenhouse supplied them with field plants. While there, Aliza was instrumental in their farm-to-school program, and since 2019, helped them to stock local food pantries with approximately 46,000 lbs. of produce.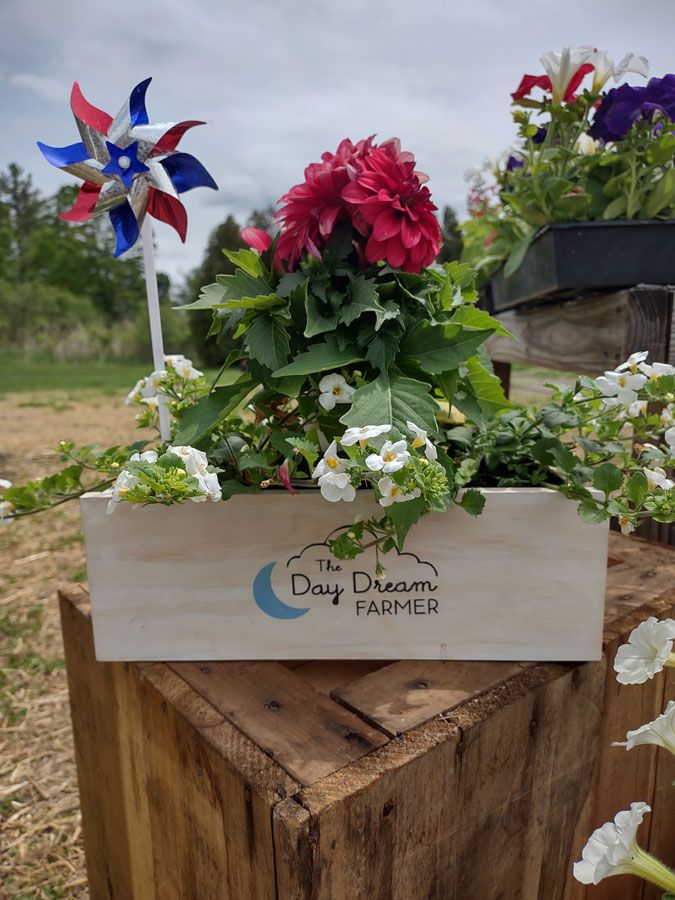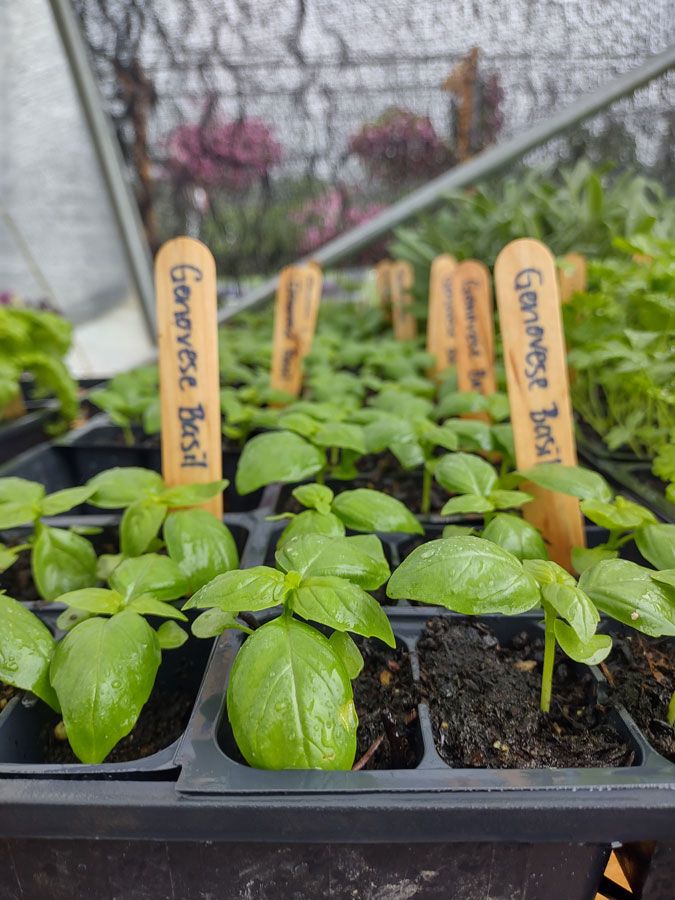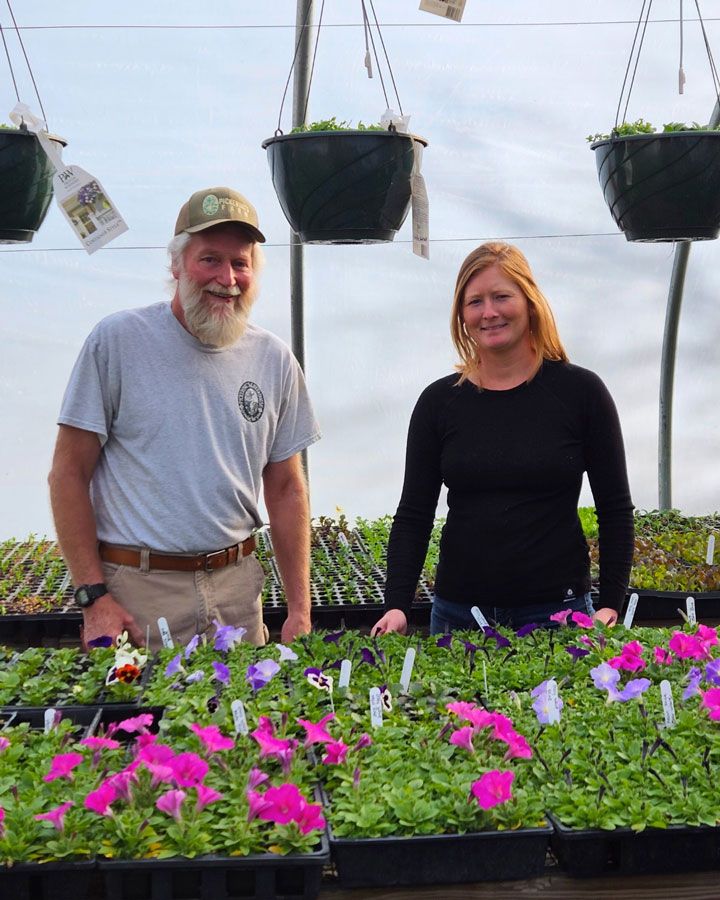 Flowers, Vegetables, & more!
All of Aliza's entrepreneurial spirit and practical experience shine through at The DayDream Farmer.
"I'm so excited to have my own business again. I really love the creation process and am grateful to be so close to Saratoga Springs," she said. 
Beginning Mother's Day weekend, a large array of bedding plants, including pansies, petunias, verbenas, colorful marigolds, and alyssum will be available. View hanging pot combinations and more online by visiting www.thedaydreamfarmer.com
There are patio pots bursting with beauties such as caladiums and calla lilies; succulents; perennials (ex. Rose of Sharon, daylilies, yarrow); and vegetable starters.
In addition to The Corner's plant sale, two CSA programs are being offered as well as a farmstand (open weekends through the growing season).  
Spring CSA memberships
($16/week) Weekly greens - like a hardier, crunchier Spring Mix that lasts up to two weeks in the fridge. 
The Pick-Your-Own Flower CSA
($25/week), July and August. PYO flowers grown at The Corner lot in raised beds, includes cheerful zinnias, sunflowers, dahlias etc.  
CSA members also get 15% off farmstand produce, as well as the opportunity to preorder an array of local meat, eggs, and other items for pick-up at The Corner. 
Aliza continues her efforts to help with food security in the community by donating excess produce to the Greenfield and Wilton Food Pantries. 
The Day Dream Farmer, 895 Route 9, Wilton, will open for the season, May 12th, (Mother's Day weekend).  Their hours are everyday 9am – 6pm, until July 4th, at which point they switch to weekends only until their Fall Plant Sale starting mid-September. 
Beginning in May, The DayDream Farmer and 123GoKids will be offering kid's gardening and fitness activities once a month, on Saturdays, through September.