A Saratoga

 

Staple
Written & Photographed By Theresa St. John
Scallions has been a restaurant destination – since it opened on Broadway - way back in the late eighties. It's a favorite of locals, as well as out-of-town visitors, with their unique yet approachable gourmet menu, offering more complex specialty dishes than might be typically found in a neighborhood eatery. Owners Liz and Eric Swoyer greet us at the door, inviting us into this bright, airy space.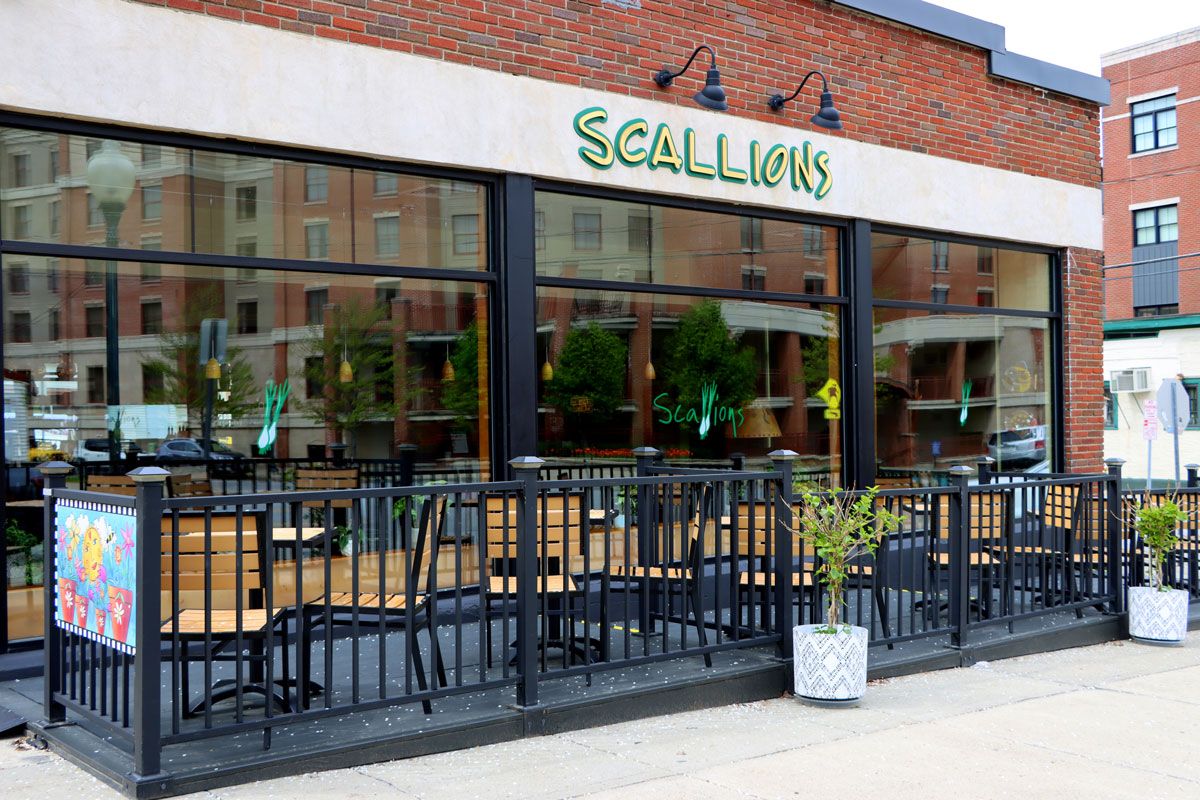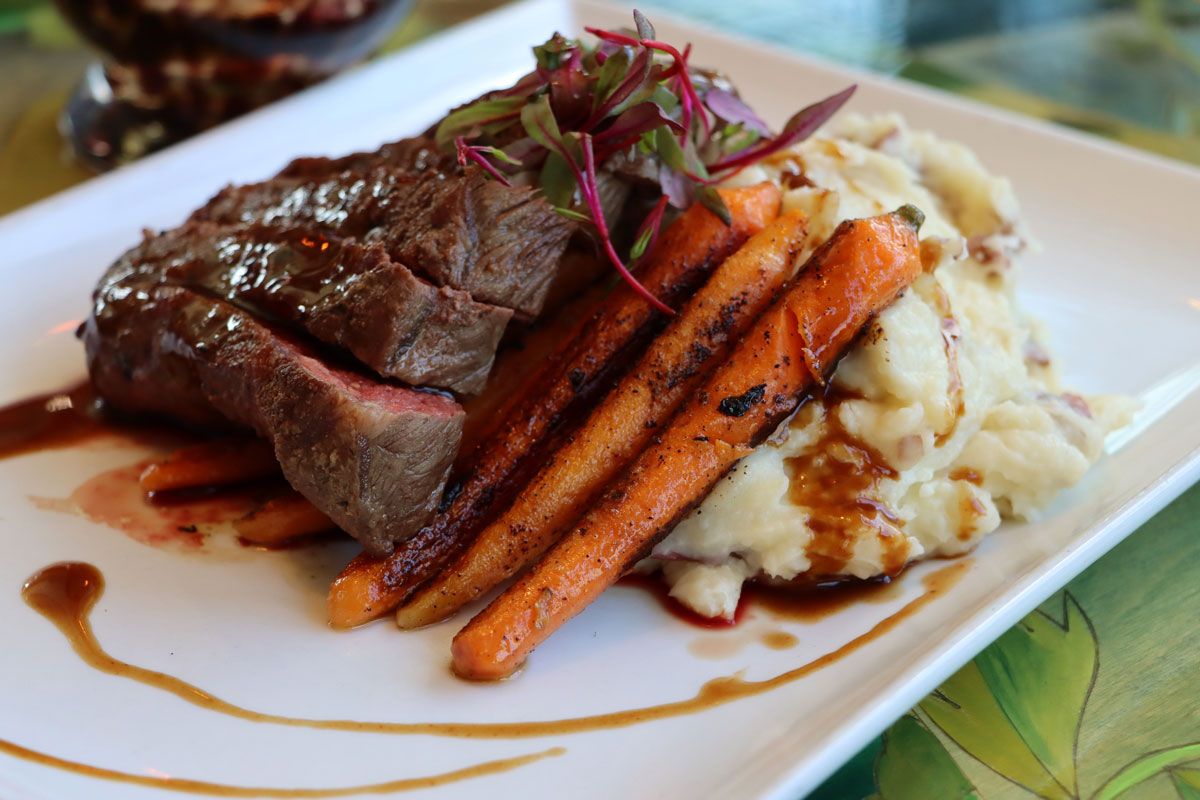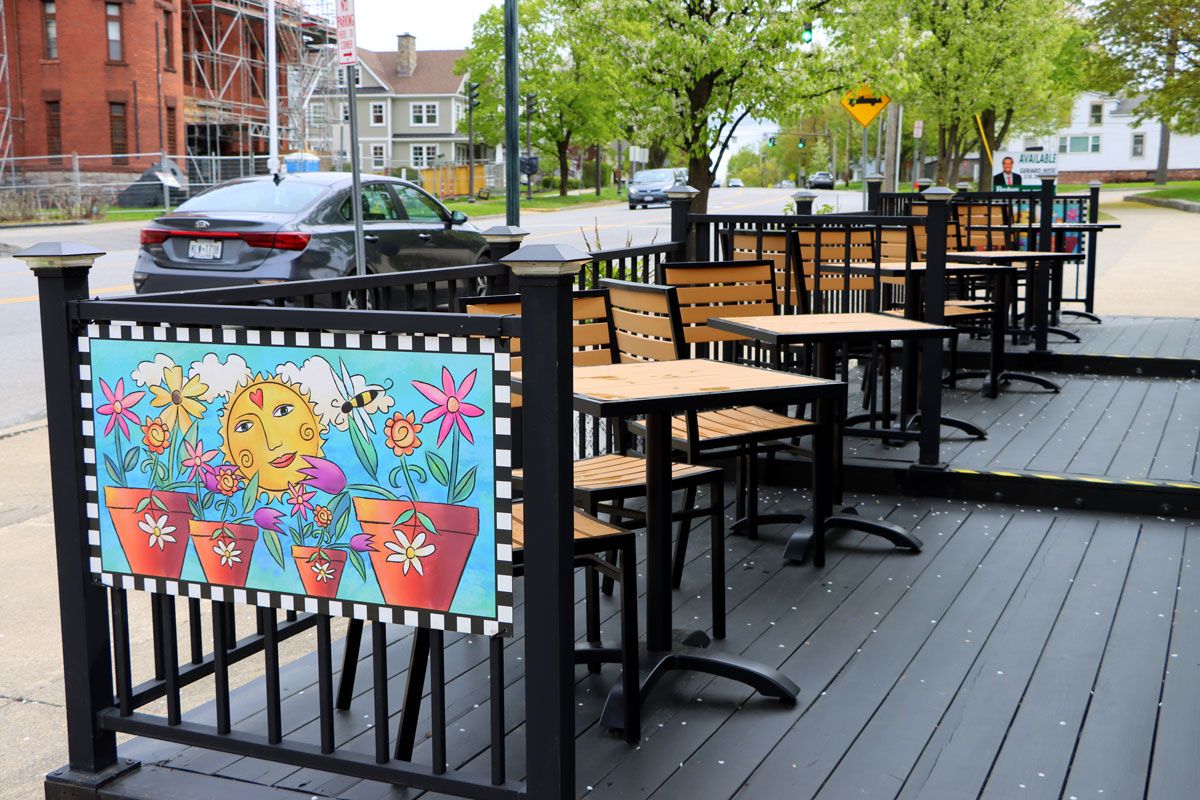 The furnishings throughout the dining area are colorful, warm, and welcoming. Chris Vallone Bushee, Editor of Simply Saratoga, sits across from me at a round table carved and painted with whimsical folksy images and the sweetest quotes. Having never asked about the origin of the artwork before, Chris is impressed by 'Sticks,' the American-made, woman-based company that created the made-to-order hand-drawn, wood-burned, and painted original artwork that captivates the 55 diners of the small and cozy restaurant (with the street side window view!)  It's safe to say… we both love the décor!
Every dish that makes its way to our table is mouthwatering. We start with the sesame-crusted sashimi-grade tuna seared to perfection and set on top of chilled buckwheat soba noodles. The salad is laced with julienne vegetables and arugula and drenched in a light sesame soy vinaigrette. Loving their nutty-earthy flavor, Liz tells us they're excellent in the summer! 
Our citrus salmon is more than enough for the two of us. A fresh bed of greens lies under it, with a smattering of fresh seasonal berries, nuts, and goat cheese. I love salmon but will be the first to admit how skeptical I am about ordering it. I'm from Boston – where fish is plentiful and often 'just off the pier.' I miss that here in New York. Eric wanders over to ask what we think, and we let out a little sigh of delight. This dish was succulent from the first forkful, the greens and berries just add to the delight. "I bought this salmon from the Faroe Islands," Eric states, "an area where salmon is renowned for its superior quality and taste."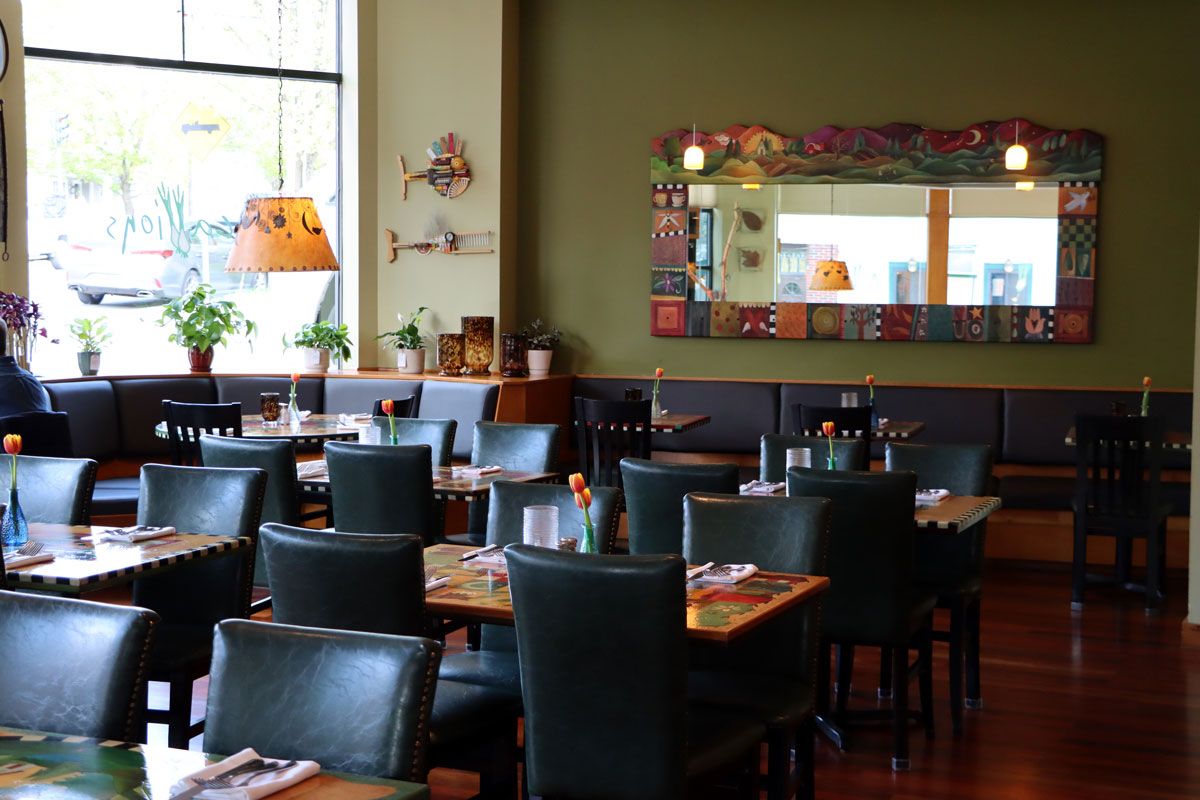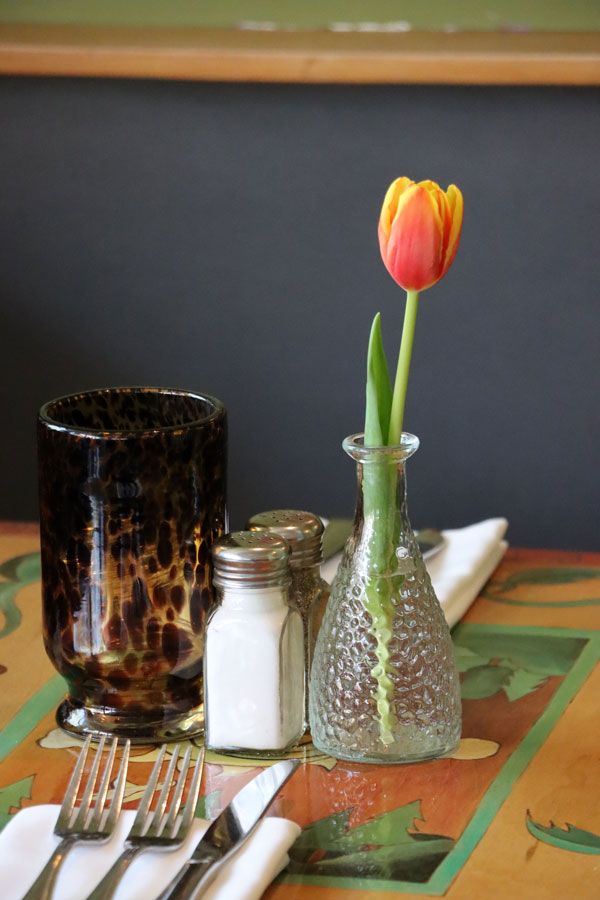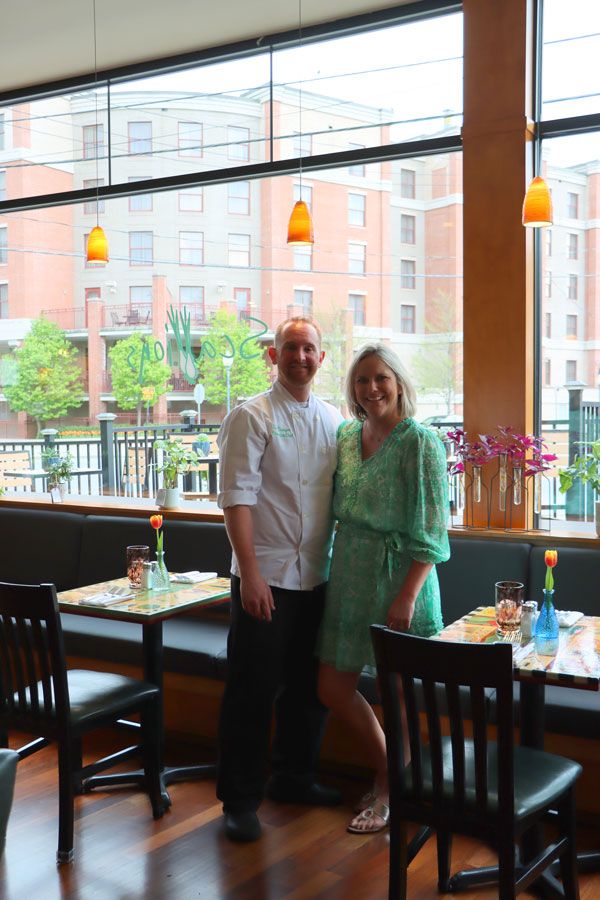 His knowledge and passion are evident, as we learn that pristine clear waters, cool, steady sea temperatures, strong currents, and accessible fjords enhance the remote region of the Faroe Islands. Eric doesn't always buy from this location; it depends on the market, which he and his buyers pay close attention to.
The same goes for the Kobe Flatiron steak served with garlic mashed potatoes, roasted baby carrots, and a red-wine demi-glaze. "I usually source this steak from one specific area in Japan. It is difficult to get right now, so you're eating American Wagyu." I'm quick to notice we don't have steak knives, just butter knives, and I am pleased to say they work just as well. Again, we're well educated, learning that American Wagyu results from crossbreeding Japanese Wagyu with high-quality continental cattle breeds. The flavor is decadent, and this cut melts like butter in our mouths.
Always one to ask the personal questions and get to the core… Chris discovers the couple met at Johnson & Wales University in Rhode Island, dating for just over seven years before Eric proposed. They married in 2016 and have a 13-month-old son named Carson. We're betting he's as cute as his parents! The couple compliment each other perfectly since Eric was born to be a chef (well groomed by his grandmother!) and Liz's sunny personality is a natural for the front of the house. They both want it to feel like family and have every aspect of the business run smoothly. "We want to appeal to everyone with our menu offerings," Liz tells us. "We serve American fare, vegan dishes, and many Gluten-Free items. Our staff is friendly and welcoming, and we take our reservations the old-school way – we pick up the phone vs. making online bookings." Wow. 
The second noodle dish we sampled had the perfect bite; the heat was just right, lingering but not overpowering. It was a roasted vegetable ratatouille with chickpeas over linguine tossed with romesco and had an underlying pleasant lemony flavor. The mix of red peppers, toasted almonds, garlic, and olive oil made the piquant sauce sing. "I bet it's hotter tomorrow after it's sat a bit." I laugh. Eric nods in agreement.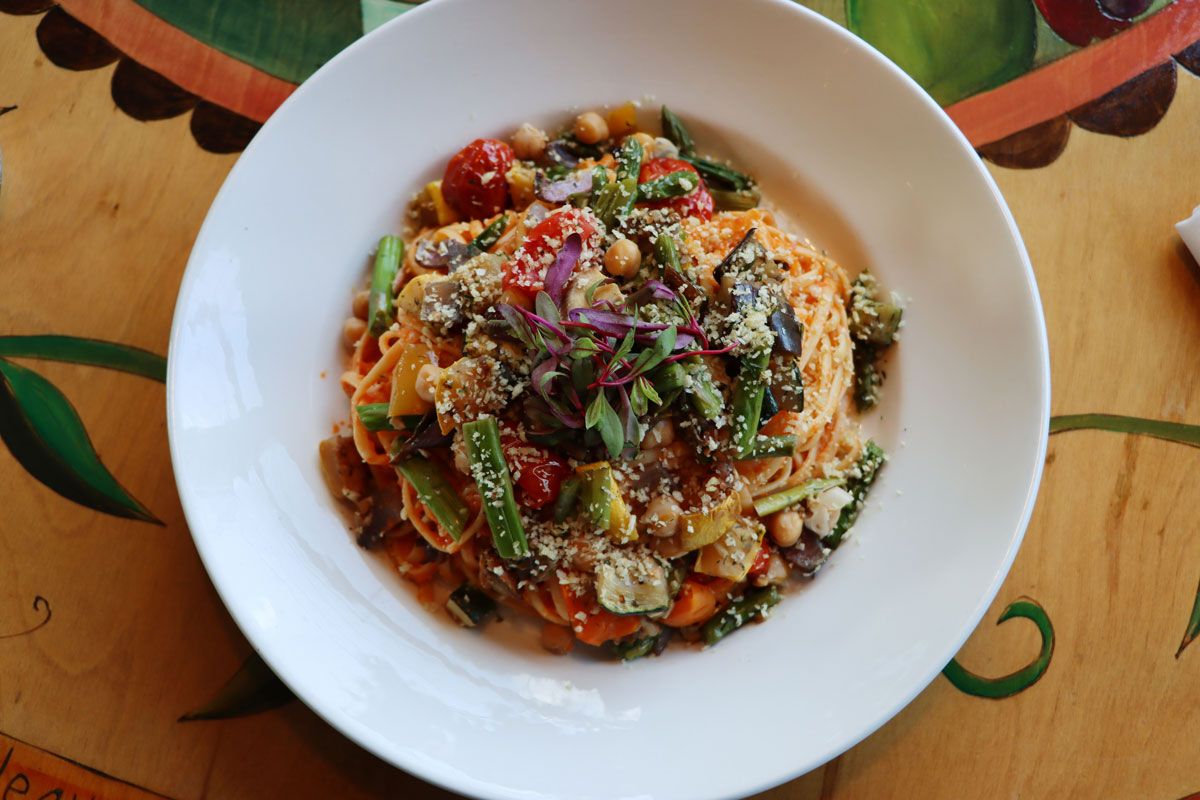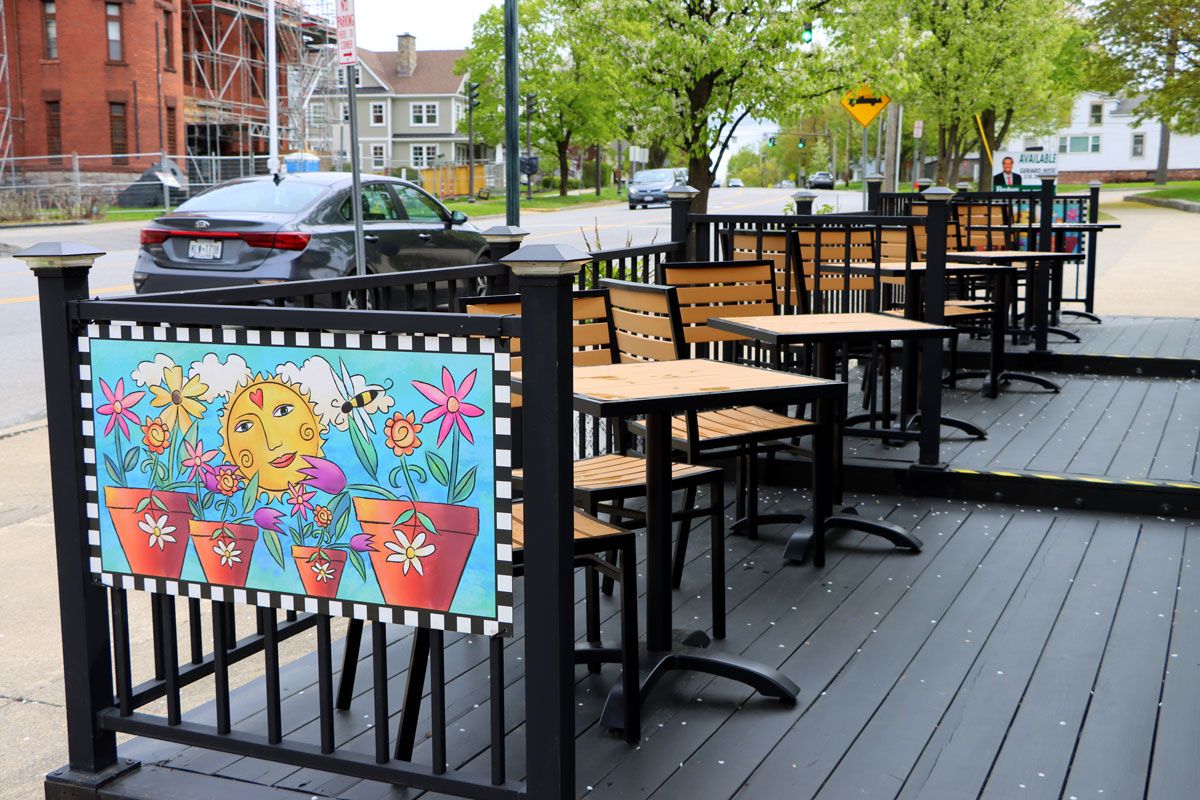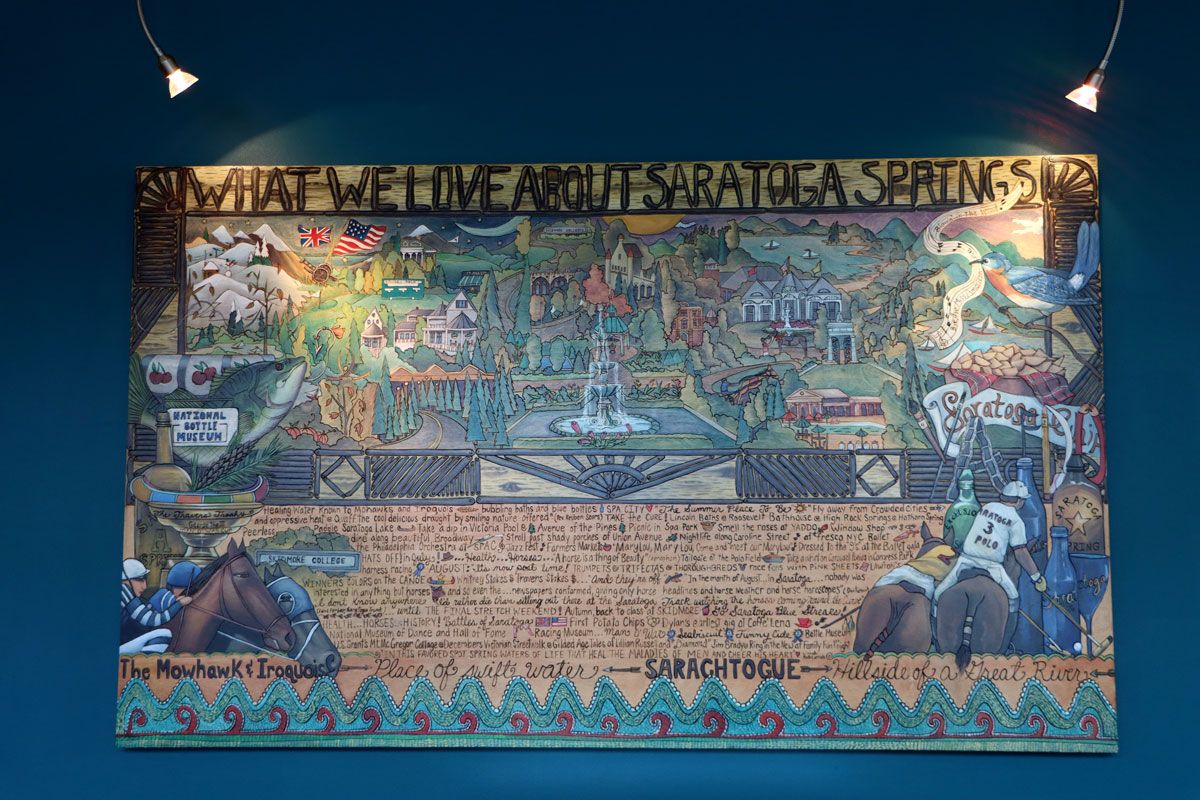 Liz tells us the scallops came in fresh this morning, so they aren't on the dinner menu. The four of them are a creamy white color, perfectly seared and have a firm texture. They're light but succulent in flavor. Chris takes the first bite and swears she's died and gone to heaven. I must agree, I taste sweet, buttery, and nutty simultaneously. Underneath is an ample serving of risotto made with butter, parmesan cheese, fresh parsley, and a lemony sauce. Mixed in the dish are corn, beans, and red bell peppers. It truly is marvelous. 
Eric and Liz explain how they feature a few items not on the menu every weekend – usually a steak, seafood, and lamb or pork dish. "It depends on what's out there and where our inspiration comes from."
The menu is quite impressive – with two full pages for lunch and another two for dinner. They also offer a variety of salads, fried green tomatoes, wraps, crispy quinoa burgers, paninis, several seafood dishes, and slow-braised short ribs, to name a few. 
Speaking of paninis, next we had the Galileo – grilled chicken with melted Swiss and smoked mozzarella cheese, which oozes out the sides of the sandwich. It has roasted red peppers and garlic mayo, and this tasty treat comes out of the kitchen on grilled corn jalapeno bread. Can you say yummy?  
When I ask if they've made many changes since becoming the new owners (only the third in 36 years!), Liz and Eric both grin. "Why fix something when it's not broken?" Eric goes on to say, "Of course, we've added new items to the menu, but many things have remained the same." Liz says it was a fantastic opportunity - to have this turnkey restaurant offered to them by previous owner Michele Morris. "She was very particular in who she wanted to sell to. She was adamant that whoever purchased Scallions would nurture, care for, and grow the business. I'd worked here as a waitress for over five years and loved it. Becoming owners wasn't on our immediate radar, but after talking it over, we realized it was good fortune that only comes once in a lifetime." 
The couple purchased Scallions in November 2018. When I hear the year, I cringe. So many people with bright, shiny dreams pre-COVID folded during the pandemic. I remember walking through the streets of Saratoga in 2020. Everything was quiet, and many 'Sorry, we're closed' signs hung on the windows of once-bustling businesses. Unfortunately, some companies remained shuttered even when the governor lifted bans, and we could try to enjoy a sense of community again. 
"We never closed during those horrible months," Eric offers. "We went from a seven-day workweek model down to five days. We set a long table outside for take-out orders and transferred our landlines to Liz's cell phone so she could answer when it rang. "We pooled all the tips together and split them between our waitstaff. They weren't working but stuck at home through the worst of the pandemic. It was important to help them in any way we could. They shared stories of how the community came together, ordering many meals from the restaurant to help keep them afloat." We talk about the last three years for a few minutes, noting how COVID brought out the best in people.
We finish dinner with two desserts – a vegan cheesecake and a warm brownie cobbler with vanilla Madagascar gelato. There is no way you can tell the cheesecake is vegan – it's thick, creamy, and exactly what you expect. The brownie cobbler is rich, smooth, and chocolatey, with the gelato a perfect finishing touch.
In case you're new around here, you may not know that not only did Liz work for owner Michele Morris before taking over Scallions, but Michele Morris worked for the original owners (Jim and Kerry Morris, no relation) before purchasing it from them. Wondering aloud if a similar scenario might happen again, Eric and Liz both laugh, "That's a long way down the road!"