WRITTEN AND PHOTOGRAPHED BY WENDY HOBDAY HAUGH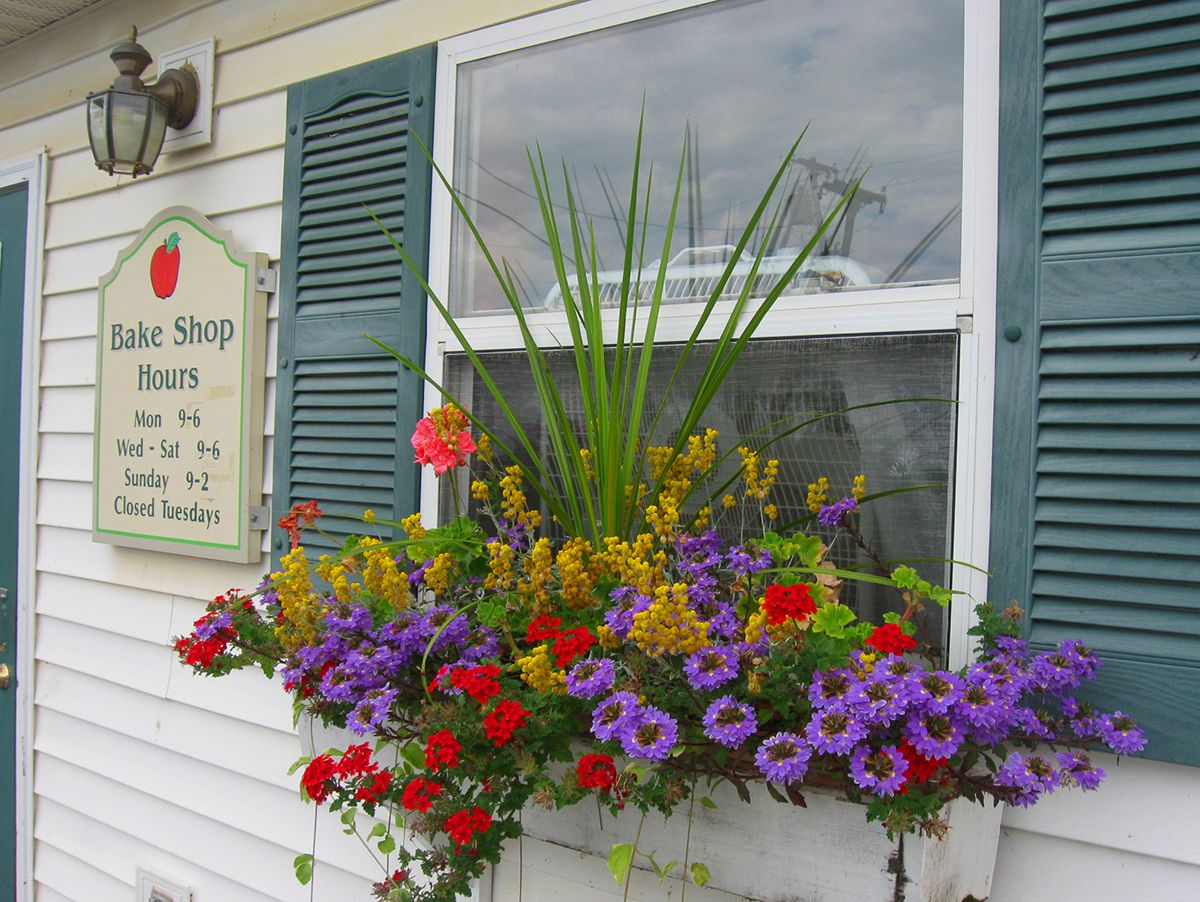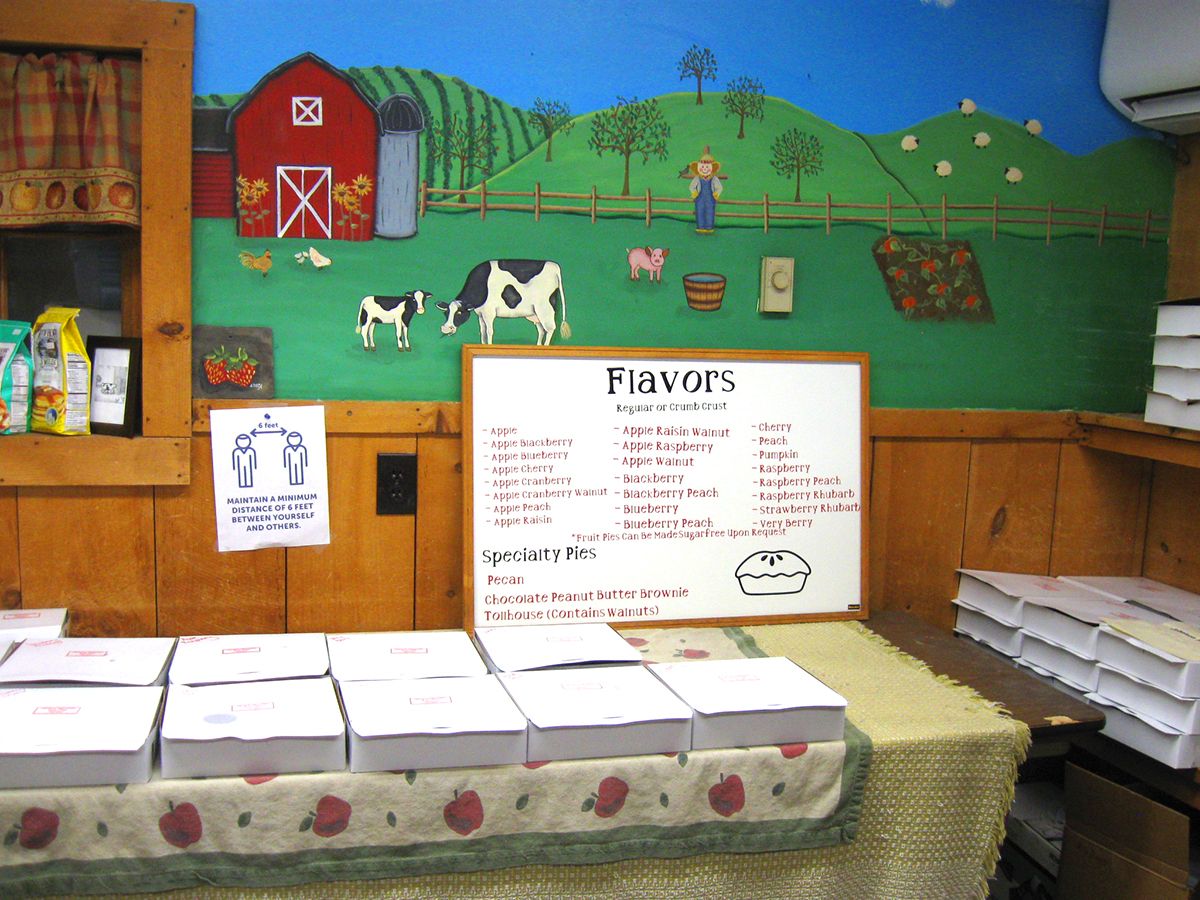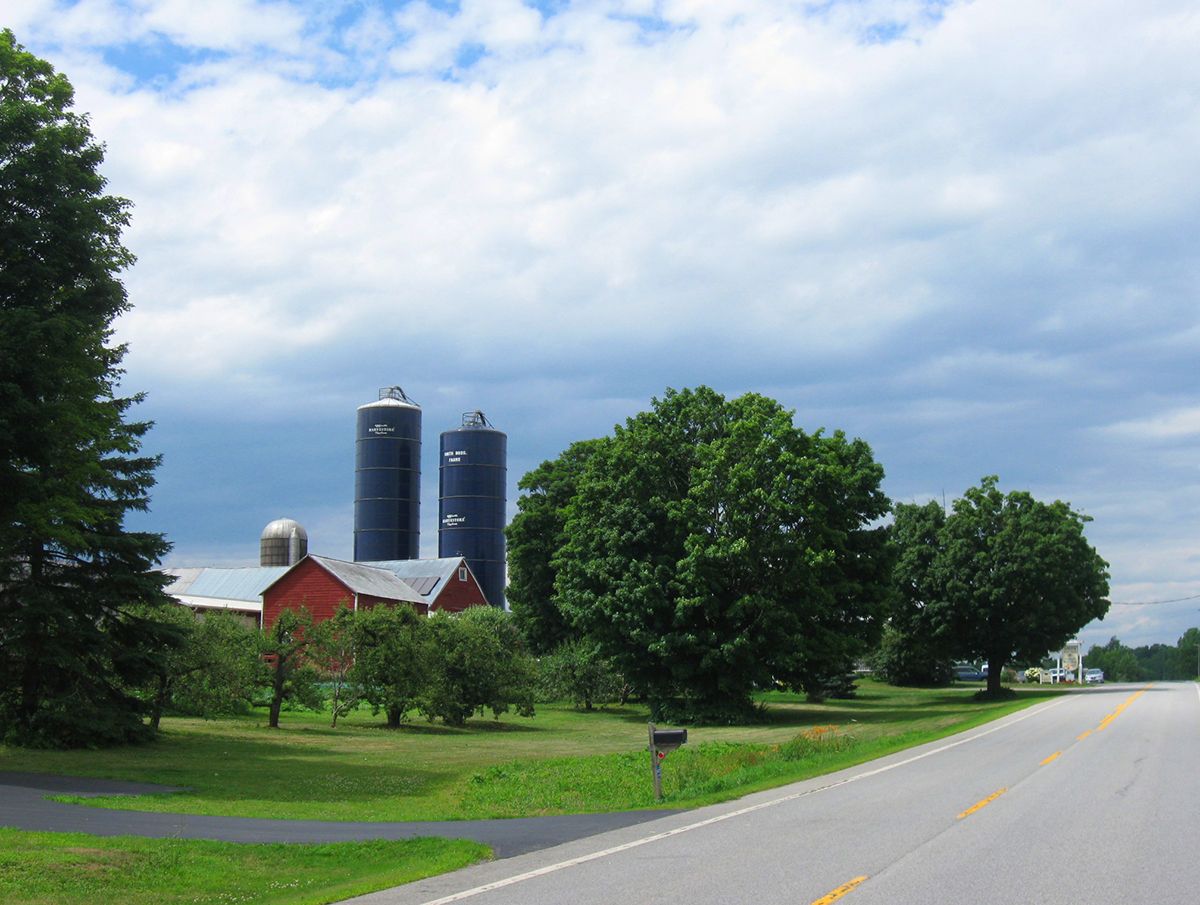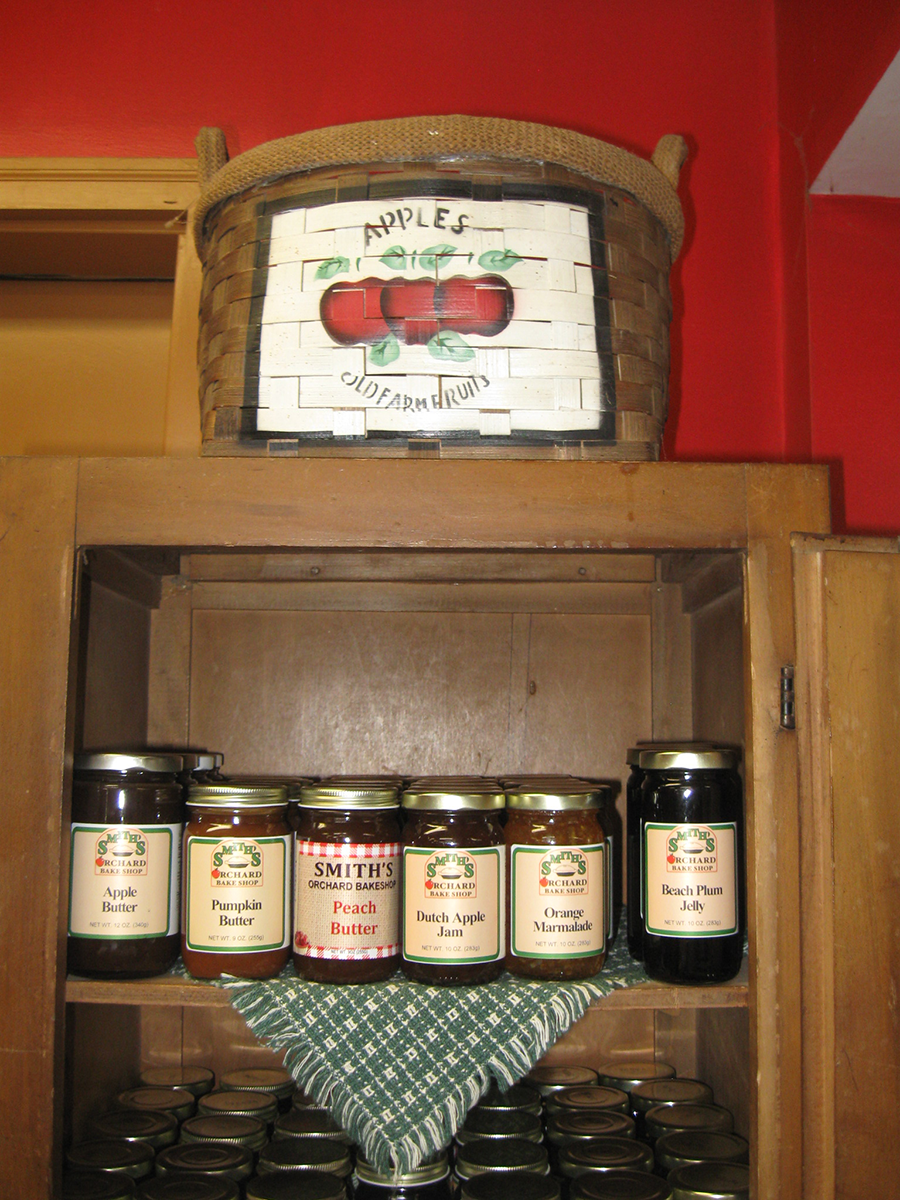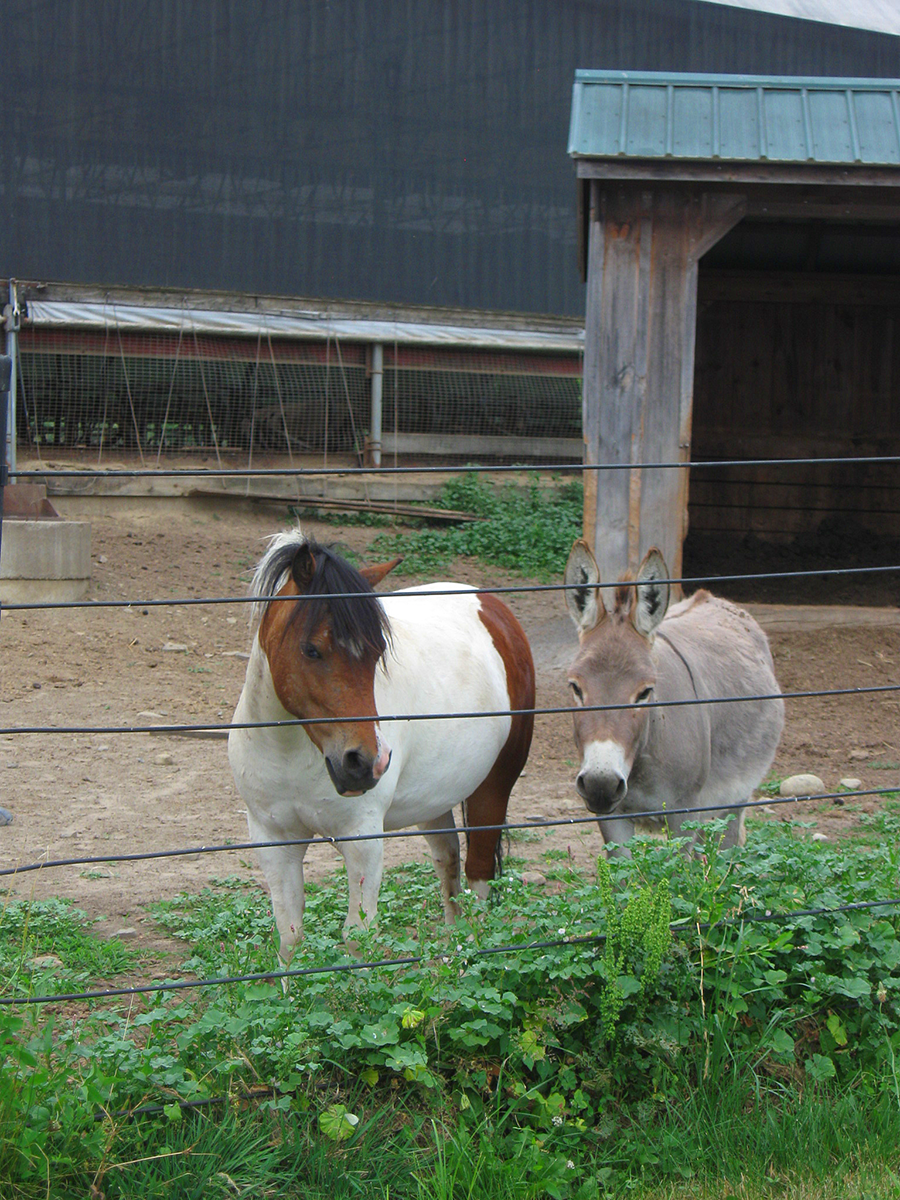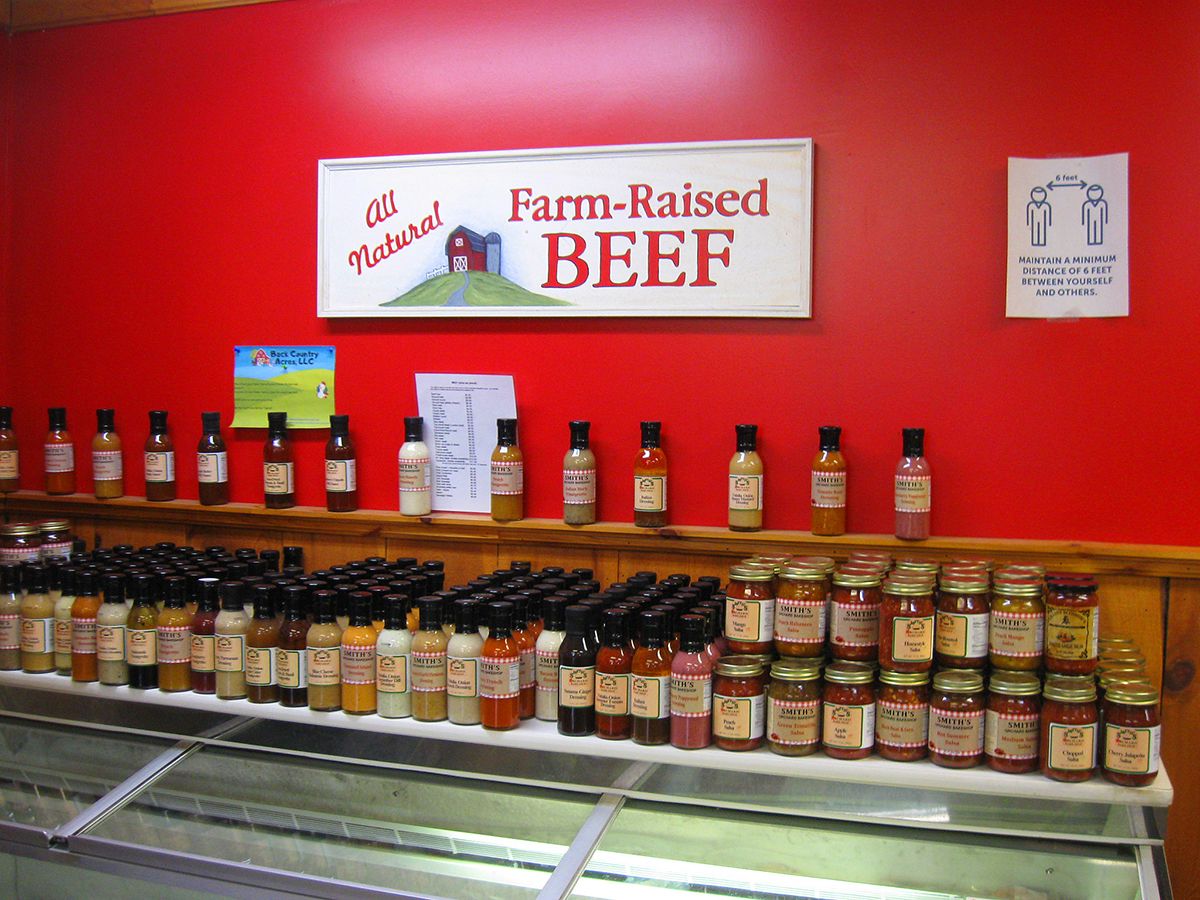 As the long, hot days of summer give way to crisp, invigorating mornings, our thoughts naturally turn to the wonders of autumn in upstate New York... like crunchy apples, fresh from the orchard, and homemade pies, fresh from the oven! 
At Smith's Bake Shop in Charlton, owner Shelley Smith, daughter Kate Smith Daino, and their industrious kitchen crew regularly bake over 20 different varieties of pies. In addition to offering every fruit flavor imaginable, the shop creates luscious delights like pecan, Tollhouse, and chocolate peanut butter brownie pie. Regular crust or crumb topping are available on all fruit pies, and most can be made sugar-free, upon request. Although extra pies are often on hand, Shelley encourages customers to call in their orders a day in advance. Given 24-hours' notice, four-inch 'minis' are also available.
The bake shop also makes its own apple cider donuts daily and carries an extensive line of Smith's farm-raised beef and pork products, all hormone- and antibiotic-free. A list of the nearly 40 cuts of meat available can be found online. The bake shop carries apples from the Smith family's orchards as well as an impressive line of local products, including maple syrup,  cider (in season), honey, Palatine cheeses, handmade gourmet ice cream, carrot cake, cheesecake, jams, jellies, pickles, and assorted relishes. 
Located on Jockey Street, amid the Town of Charlton's expansive and picturesque farmland, the ride to Smith's pastoral farm brings to mind nostalgic, Rockwellian images of simpler times and a more grounded way of life. With its seven-day work weeks and never-ending chores, farming is hardly simple 'n easy. But if farming is in your blood, as it is with the Smith family, then the love of the land and the way of life makes all the hard work worthwhile. The thriving orchard and farm property, which has been in the Smith family since 1931, is owned and operated by Shelley's husband, Richard (Rick), and his brother, William. 
"We own 300 acres of farmland, 10 of which are apple orchards," Shelley explains. "We board 200 dairy heifers for a local farmer, and we have 50 beef cattle and 20 hogs of our own. The hogs are fed all the apple cores and peelings, so nothing goes to waste. We also produce hay for 20-30 local horse farms."
With more and more farming being done overseas, Shelley encourages everyone to support their local farmers. "Keeping our farmland is very important to us and to the economy of our country. Already a lot of wheat and soy used in the U.S. is imported from Russia and Ukraine, so the current situation has had a tremendous impact both here in the States and abroad. It's so important to support your local farm stands by purchasing locally-grown fruit and produce. We must keep farming in America rather than having even more of it move overseas."
In addition, the inherent beauty of farmland—with its fresh air, wide open vistas, and rolling fields—offers spiritual sustenance and an abiding sense of continuity from one generation to the next.
When Shelley Smith first opened her bakery in 1999, she had two major goals in mind: to be home for her children and to put the orchards' surplus crop of apples to good use. Shelley's three daughters, Kate, Jenna, and Andrea, all grew up helping in the shop. Although just Kate continues to work with her mother today, the rest of the family is always ready and willing to pitch in during holiday crunch times. 
"Thanksgiving week is our busiest time of year," Shelley says, "with 1000 pies being made daily. But we have lots of help year-round. We couldn't do what we do without our hardworking helpers." She gives a special nod to her husband's uncle, Walt Smith. "Walt is our official pie box maker. He is invaluable to our operation."
The days may be cooling down, but things are always heating up at Smith's Bake Shop in Charlton! So enjoy an idyllic ride out in the country and experience the Smith family's friendliness, along with a tantalizing taste of their homemade pies, fresh from the oven.
---
SMITH'S ORCHARD BAKE SHOP

Located at 4561 Jockey Street, Ballston Spa,
Smith's Bake Shop is open Monday 9 a.m. - 6 p.m.;
Tuesday Closed; Wednesday-Saturday 9 a.m. - 6 p.m.;
Sunday 9 a.m. - 2 p.m.
518-882-6598 | smithspieshop.com