This is an exciting opportunity to share my generation's perspective on living, shopping, and their future. As a May 2022 Interior and Spatial Design graduate, I would also like to offer a few bits of advice on how my generation can make the best of every purchase!
Most of the individuals in this generation (18-25 years old) are studying at universities and/or joining the workforce presently. I have found that Gen Z'ers are becoming more money conscious and are building up savings to invest in homes earlier than prior generations. With home mortgages at their current rate, we are able to buy a starter home with a smaller down payment. Yes, we still incur a private mortgage insurance fee, but this is better than paying rent with no return on our investment! Most of these homes are pre-owned and somewhat updated, however, we are NOT afraid to put in a little elbow grease and renovate ourselves.
Social life is important to us at this age and given the past few years, Gen Z'ers feel less restricted on where we can live, and we are ready to move into urban areas where others are choosing to leave. These urban settings offer more venues to gather with friends as well as greater job opportunities. 
As digital natives (those who grew up with technology in the cradle), we look to the internet for almost everything including home design. The internet provides us with resources to help others, find inspiration, get suggestions, and purchase products. TikTok, YouTube, and other social media platforms are filled with D.I.Y. tips and tricks to upgrade our spaces.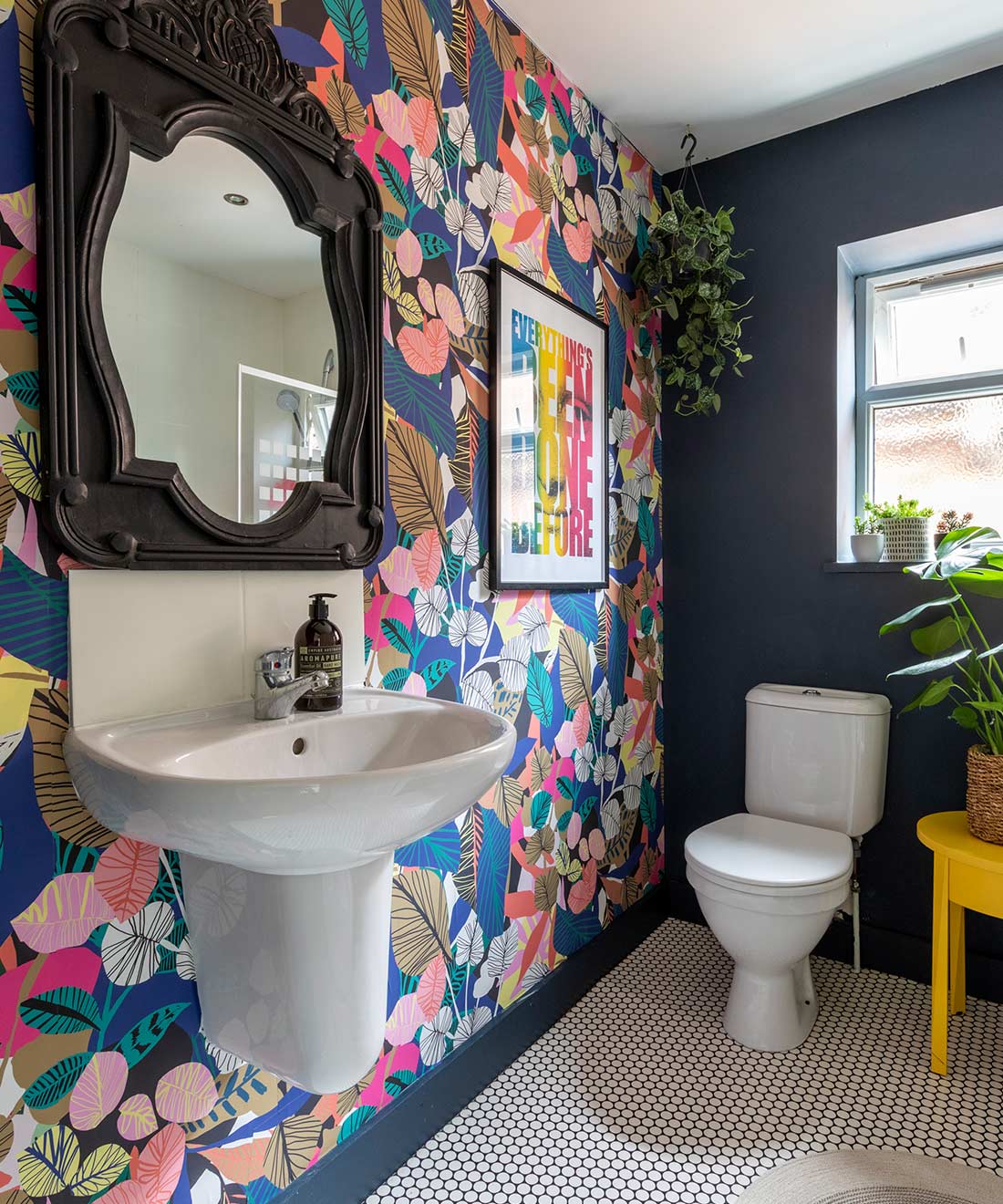 Technology has an influence on what Gen Z'ers are buying as well. Once we see an item that we like online, it's click and ship, making the process fast and easy. However, let me offer some design advice to make those purchases a better investment of your hard-earned money! Before hitting that Amazon "Buy Now" button, slow down for a minute and pay close attention to dimensions, material durability, stability of construction and reviews. Considering my generation is becoming more conscious of sustainability, it's crucial to research material sources, packaging, and shipping distances from manufacturer to your doorstep as well. This information can be found usually within the company website, on the company's social media pages, or you could contact a representative. There are certifications you can look for and online databases for searching sustainable brands near you, such as the Sustainable Furniture Council. Even though saving money is crucial, cheaper is not always better. These factors will help you compare manufacturers, products, and evaluate if the item is worth the price you are paying.
Let's chat style!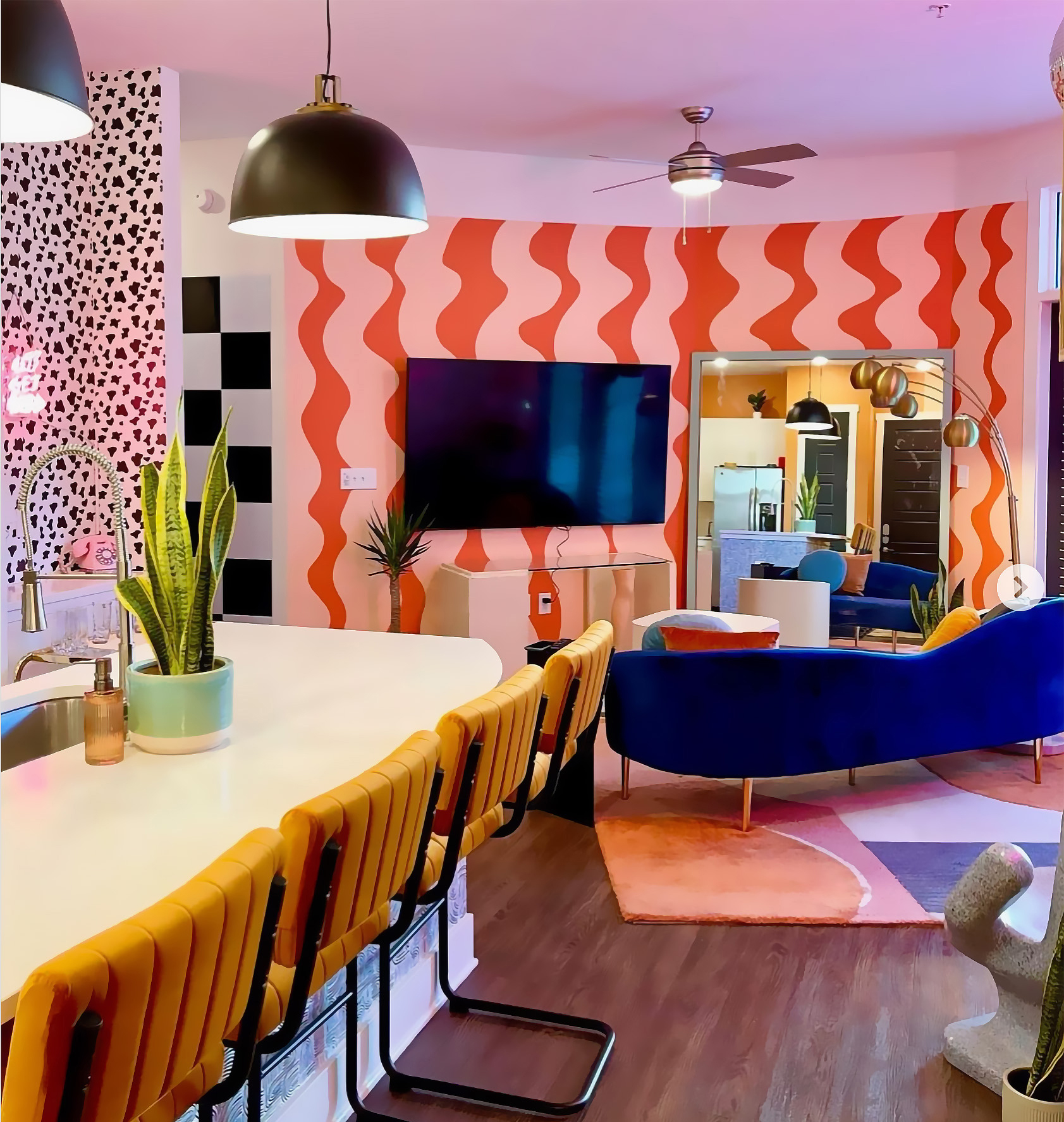 Gen Z is all about eclecticism and maximalism. There is a blending of multiple concepts and forms to create a unique and complex style. We are breaking traditional rules of design by prioritizing comfort over formal decor. After staying indoors over the last few years, it made us realize that our homes will be the hub for all activities including working remotely. We are focusing more on how each space functions as well as how different spaces can affect our mind and body. 
Gen Z'ers are not afraid to be different and we are expressing our individuality through our home interiors. We are choosing colorful palettes, curved furniture, and D.I.Y. wall art. We are adding bold patterns and soft textures. Repurposing used furniture is also a popular way to save money and add a unique feel to each space.
I am excited to begin my career in interior design. After 4 years of study, I look forward to guiding my clients in finding their personal style while providing solutions to spatial needs. I value unique spaces and I love to see my generation articulating themselves with individuality and fearless self-expression. I cannot wait to see what the future of interior design will be and how my generation will impact the outcome! Watch out design world, Gen Z is coming through!