A breath-taking modern home arouses the imagination.


It took about a year for Bella Home Builders to create this fresh, new, custom home on the edges of Saratoga Spa State Park that's ideal for entertaining.
"This is for a couple who likes to have a lot of fun. They have a lot of friends and like to party," said Bella Home Builders Founder and President David DePaulo.
By working with designer Jeff Ture and built with the supervision of on-site manager, Tanner Duguid, the clean, contemporary, three-story, 2,972 sq. ft, 3-bedroom, 3.5-bath home became a stand-out at last year's Saratoga Showcase of Homes. It's also a National Association of Home Builders double winner; its quality workmanship won it the Best New Kitchen award and its unique wine room received recognition as Best Utilitarian Space.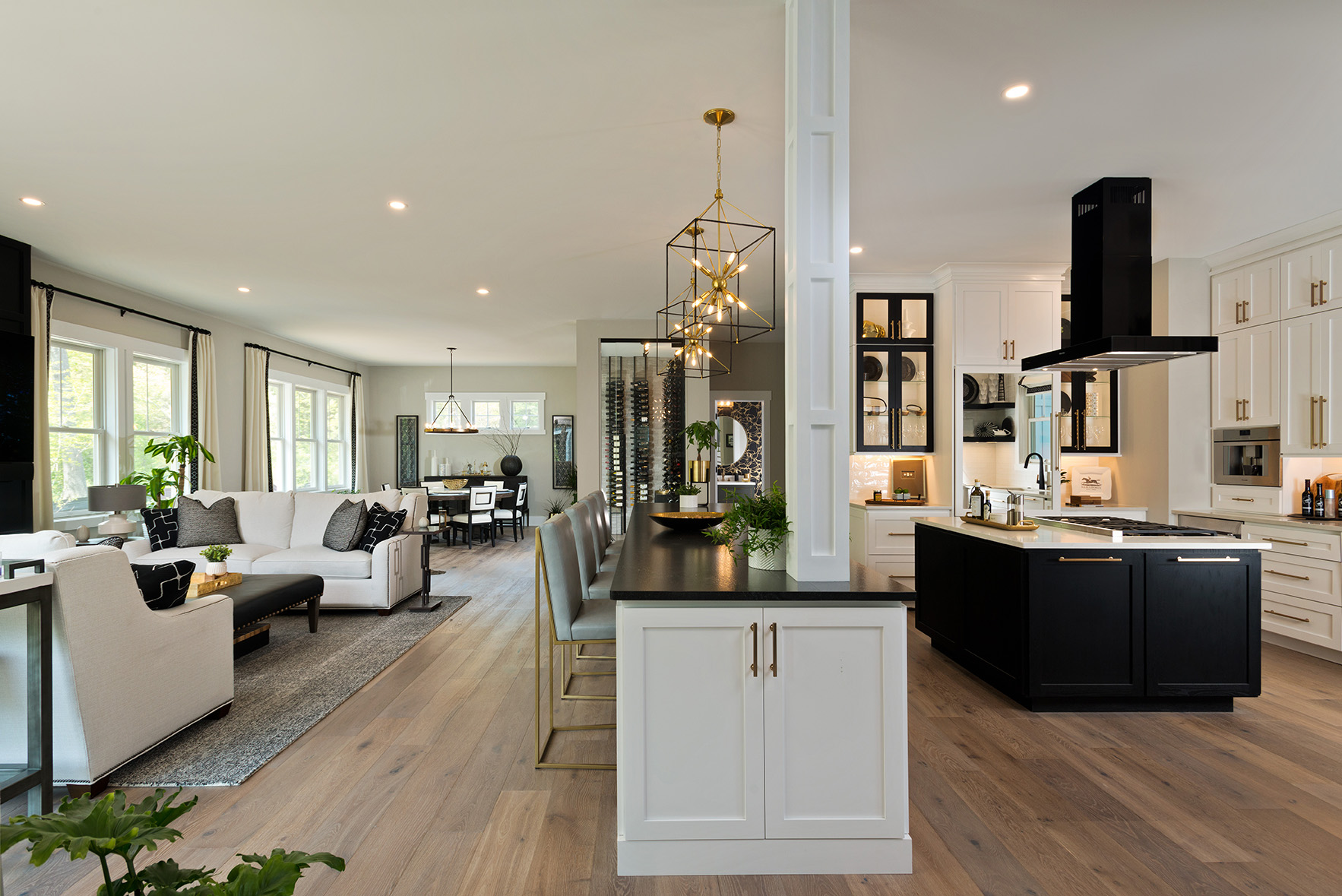 On Cloud-Nine
The ground floor of this thrilling home is characterized by its open, yet defined, layout. The U-shaped space curves around the concept that the chef should still be able to enjoy his guests. 
This is accomplished in the light-filled kitchen with white cupboards and countertops, a professional-quality cooking surface positioned within a center island and is topped off with a ceiling-mounted range hood. 
These features allow the hosts to be in full view of anyone sitting along the 12-foot black-leathered granite island, or while they are enjoying entertainment and the fireplace in the living area just beyond.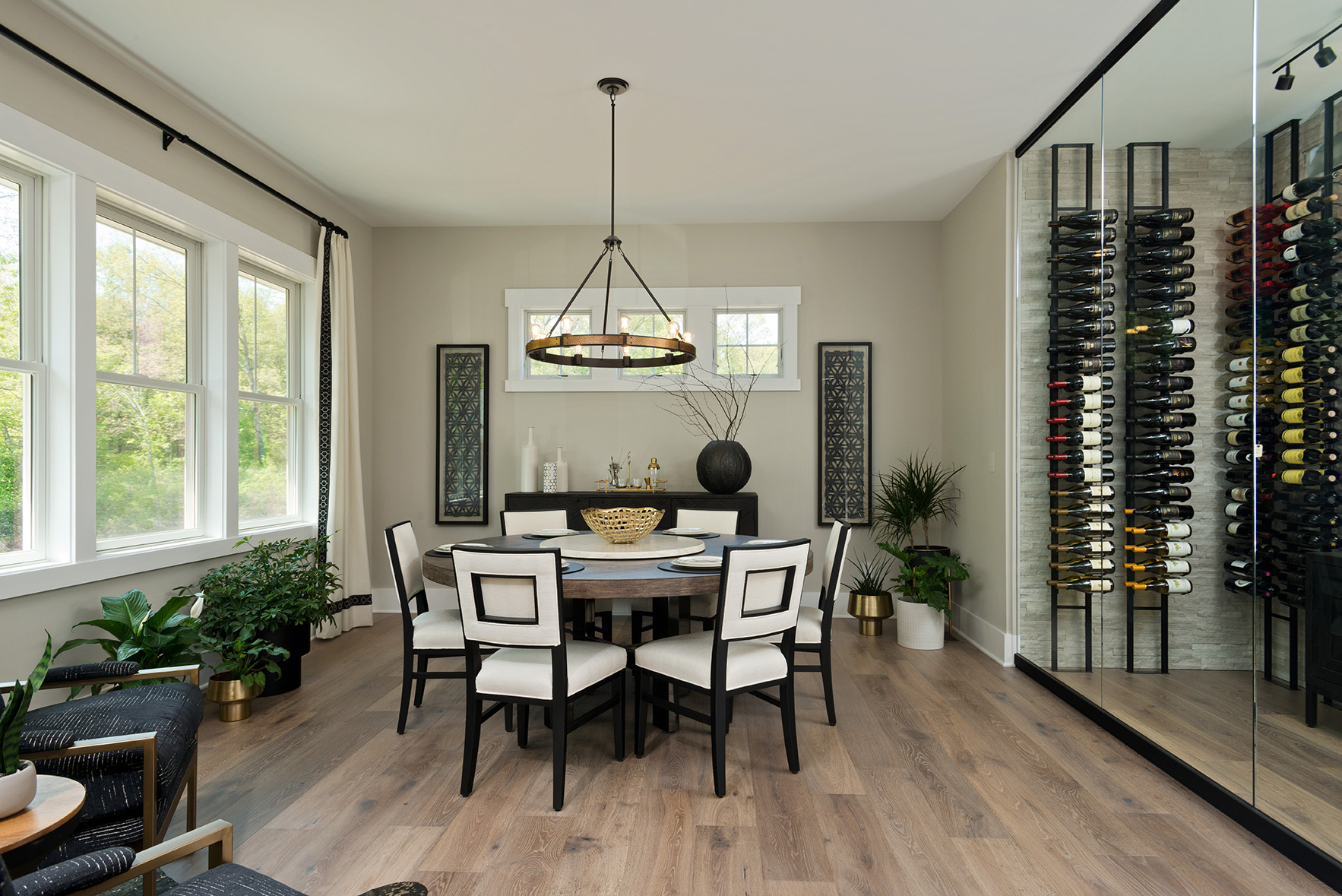 Stimulate the Senses
Perhaps the most unique and talked-about aspect of this home must be its innovative glass-walled wine room.
"I don't know if you can ever overdo glass. It brings the outside in and makes the room look bigger, fuller, and brighter," said DePaulo. 
The brainchild of Jeff Ture, from Old Brick Furniture's Queensbury Design Center, this wine room demonstrates the creativity that the interior designer was celebrated for infusing into his work. Sadly, Jeff passed away last month. 
"He was one of the most dedicated, driven, passionate, talented, and gifted individuals I've ever met," said DePaulo.
"He liked what he did and had fun doing it. I enjoyed working with him and knew I could count on him (which is so important in this business). He was someone I knew I could trust."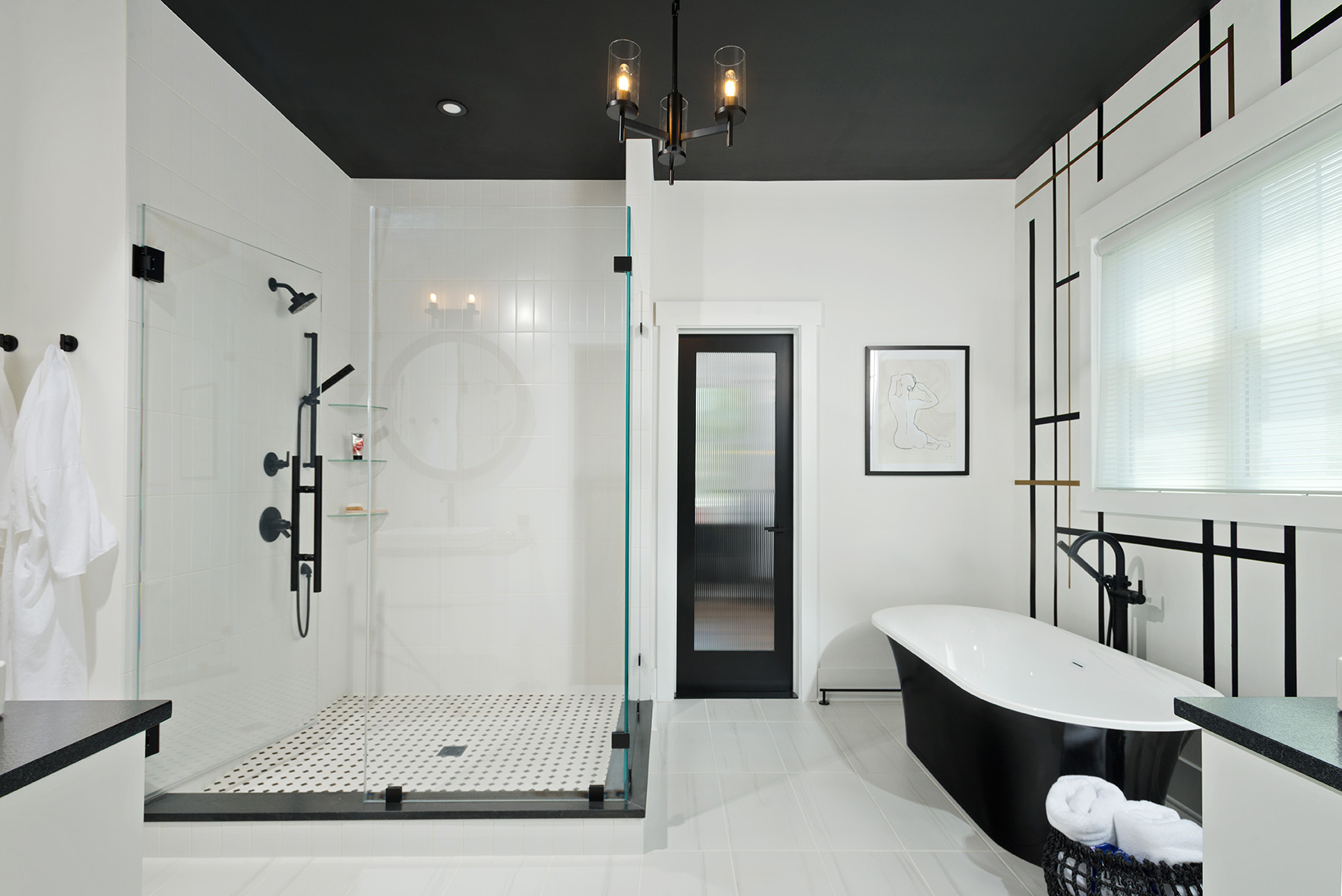 The Power of a Restricted Palette
A striking black and white color scheme saturates every inch of this home, showing how stunning simplicity can be. 
"Black and white is back!" declares DePaulo. "Actually, it's been around for a bazillion years but it is really becoming more popular again now."
In the bathroom, white glossy flooring and walls are anchored by a bold black ceiling and sleek, hand-painted metallic mural. 
His and hers vanities and a floating soaking tub make this a luxurious, resort-like space.  Double-wide sliding glass doors open-up to the comfortable master bedroom – a room warmed by an assortment of plants and a geometric pattern rug.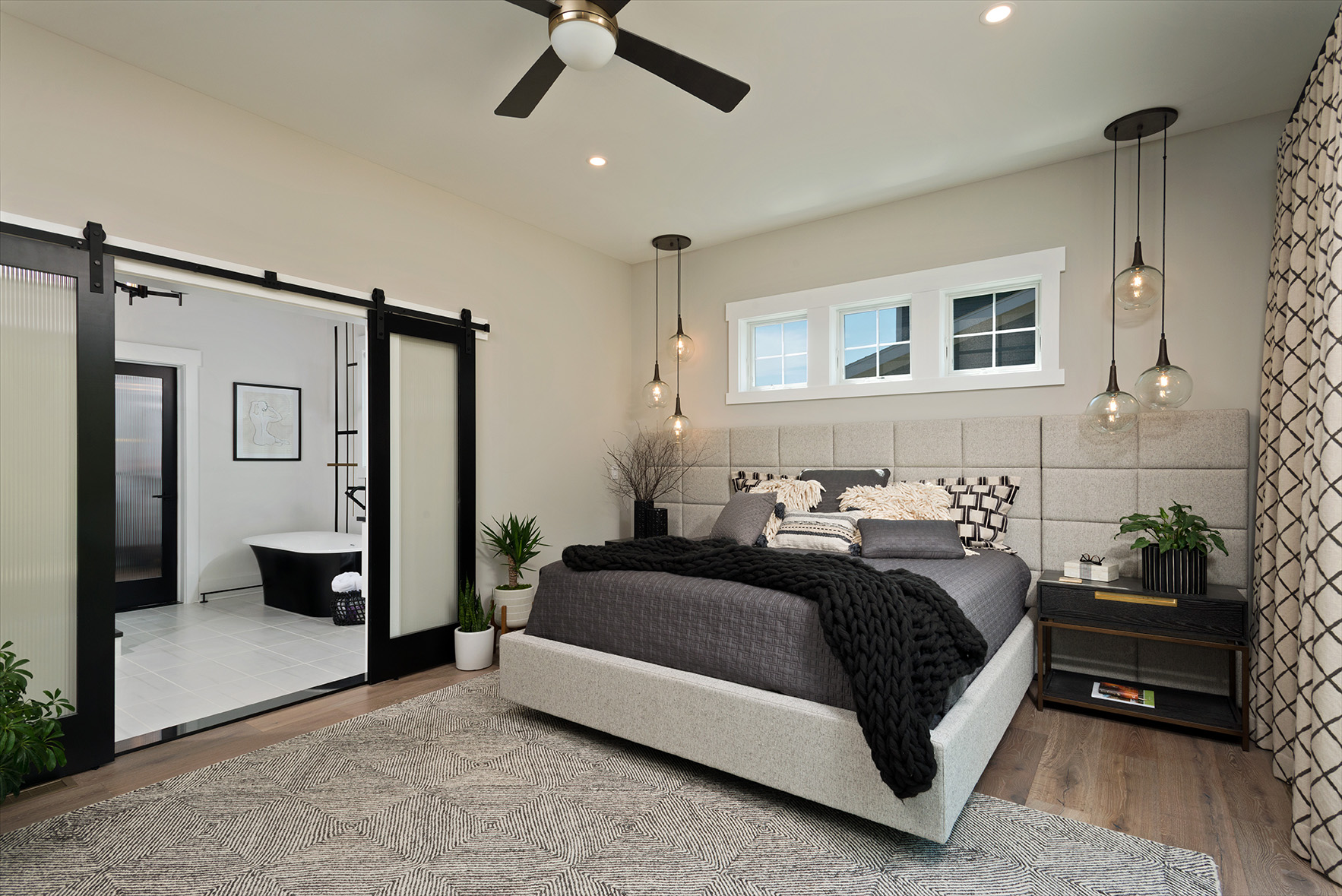 Making it Personal
Although the overall design maximizes the idea that the eye doesn't need to get caught-up in the heaviness of the space, there are still architectural details and personal touches that invite introspection in this house. 
For instance, because the homeowners can be found at the Saratoga Race Course daily in the summertime and even own horses themselves, the sleek art and décor in this home is punctuated by pieces with an equestrian theme. 
One such painting, completed by area equine artist Tom Myott, includes special dates, messages, and notes.