Nothing is more down-to-earth than cooking outdoors, but being environmentally-conscious doesn't mean you need to kneel down in the dirt perched over a campfire. Today's outdoor kitchens are equipped with state-of-the-art grills versatile enough to serve as a smoker or to cook a pizza, and to do it all in an eco-friendly way.
"You can frame the overall design of your outdoor kitchen around that piece, so it's a great jumping off point for people," said James Raguette, Sales Manager at Marcella's Appliance Center.
IT'S TIME TO GET EGGSCITED!
For the ultimate outdoor cooking experience, you can't go wrong with the Big Green Egg. This powerhouse is a high-temperature grill, roaster, and pizza oven in one. Powered with all-natural, clean-burning hardwood lump charcoal, you'll have that live-fire flavor in just minutes.
Available in sizes from mini up to 2XL, this brilliant device is a triumph in design, delivering hot, satisfying meals, artisan breads, and even desserts that are sure to keep all your guests happy. 
"The temperature control is extremely precise, which makes it extremely attractive," said Raguette, who not only sells them, but owns one as well. 
The ultra-portable mini is perfect for a picnic, balcony, or boating, while the 2XL can cook up to 40 burgers or 16 whole chickens at once. 
Fill up the Big Green Egg with charcoal and it'll slow-roast your meats for 15 hours or more, and leave behind enough charcoal to reuse it again and again.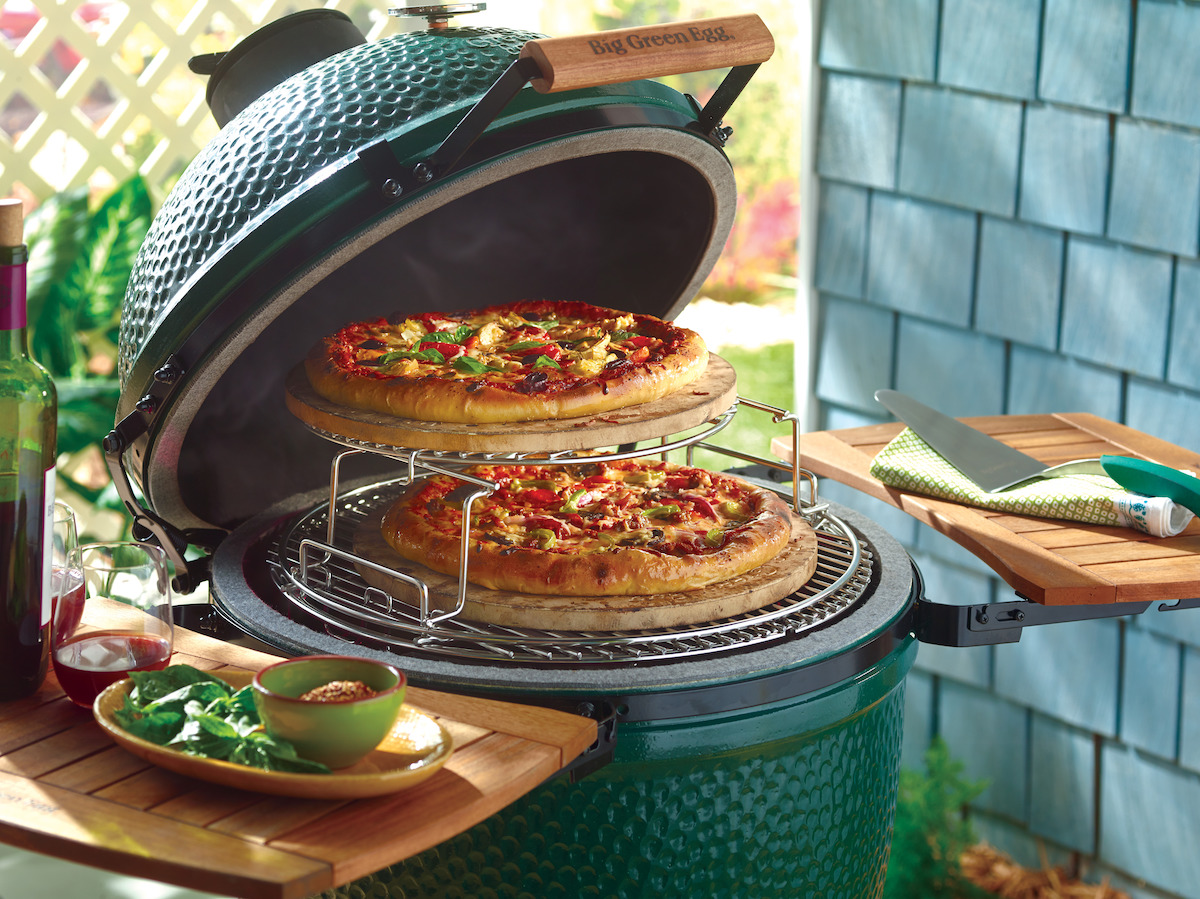 THE SUPREME XO
The brilliance of the XO pizza oven starts with its multi-fuel operation. Choose direct wood-fired or lump charcoal heat to achieve different flavors in either the built-in or freestanding units. 
It holds up well in the Northeastern outdoor climate and its ceramic floor is insulated to retain heat. The glass window lets you keep an eye on your pizza, ensuring you'll get all that gooey, melty deliciousness with just the right amount of crispy, crunchy crust. Its large door makes cooking and clean-up a breeze. 
Available in red and yellow, in addition to the standard charcoal gray, it'll add a pop of color to your outdoor space. The XO line of products includes cooking units, fire tables, storage options, trash receptacles, sinks, and more.
"The overall quality and value can't be beat. This company produces premium outdoor products but their price is considerably less than others in the same space," said Raguette.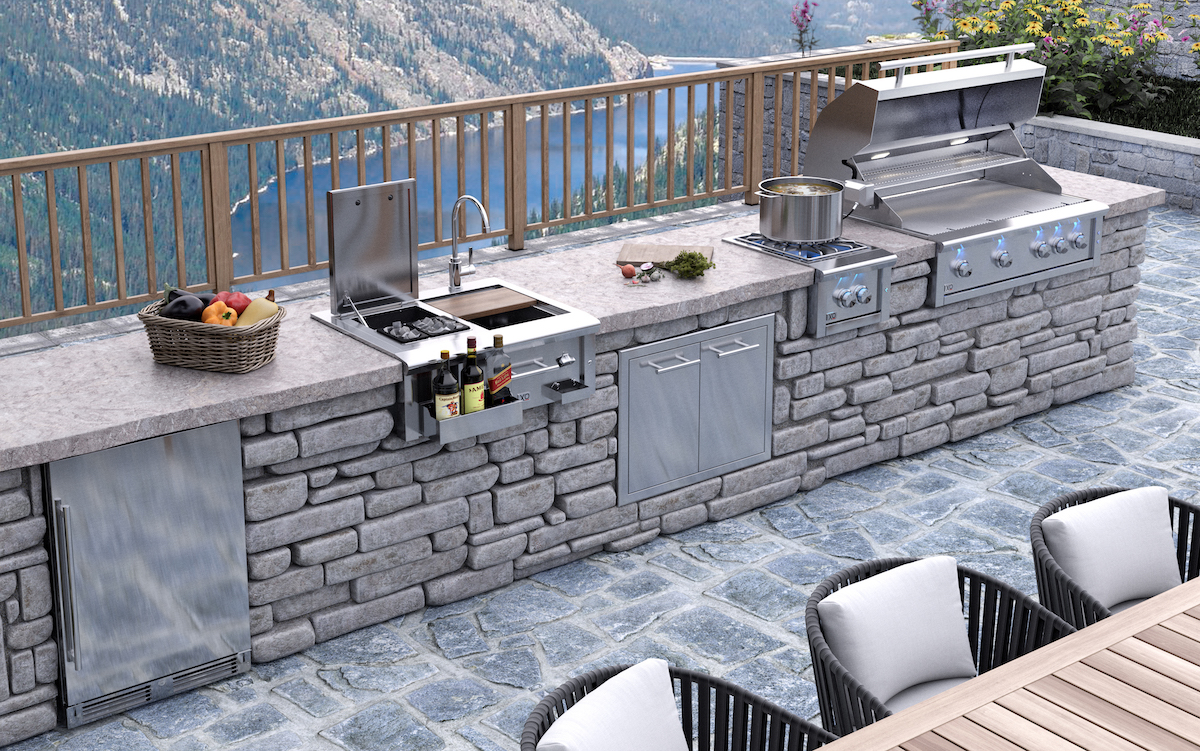 ART OF GRILLING
Charcoal is the common bond between serious grill enthusiasts and the eco-conscious. Using charcoal instead of gas saves on fossil fuels while adding a paradise of taste. Because it doesn't contain any by-products or additives, hardwood charcoal produces fewer ashes, so you won't need to clean out the grill as often either. 
Charcoal imparts that unbeatable smokey flavor expertly within the innovative DCS grills. Their exceptional design lets you control the temperature and achieve that distinctive barbecue flavor that you just can't get by any other cooking method.
Lay the crust down straight on the grill, close the lid to get that convection heat working, and you'll have a tempting pizza in almost no time.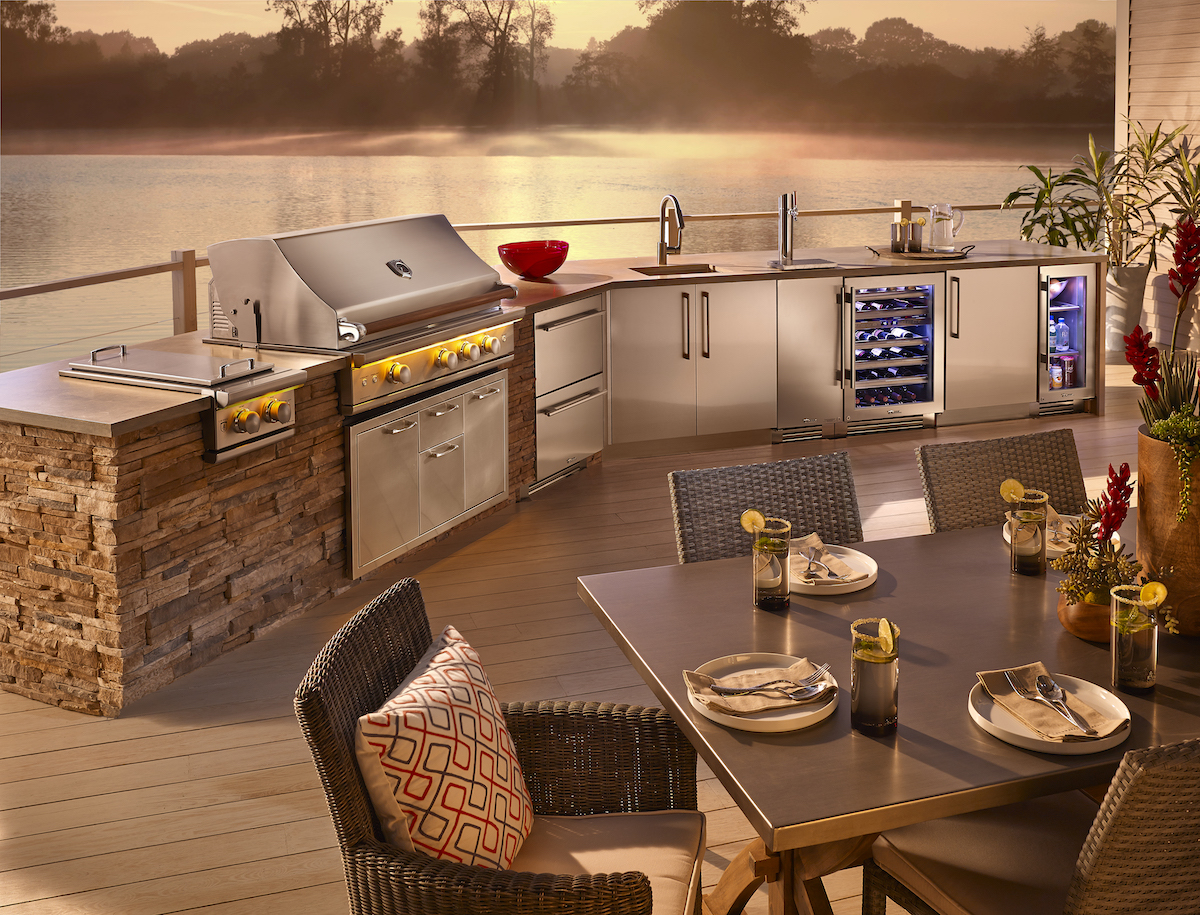 COOL COMPROMISE
The one thing that hasn't been invented yet is a truly green refrigerator, but an Emerald Green True Residential outdoor refrigerator is so beautiful you'll be willing to compromise a bit. 
The flair of their inspired design, custom finishes and their stainless-steel finish won't rust or corrode, making this the preferred brand for outdoor lovers who aren't willing to sacrifice style. 
Marcella's Appliance Center who happens to be celebrating their 65th anniversary in 2022, are the only authorized True Residential dealer in the area. So if you want to enjoy the outdoor kitchen life to the fullest, find these products and all their products by visiting them at either of their two showrooms located in Schenectady and Clifton Park. For more information, find them on Facebook, Instagram, and online at www.marcellasappliance.com.