There's a thrilling sense of adventure simply perusing the sheer magnificence of the stone at Granite and Marble Works. 
With more than 2,000 slabs of granite, marble, quartz, quartzite, and soapstone in stock, whittling down this abundance of choices to the right one for you means you must leave all the others behind.
"In the current marketplace, there's lots of information out there and it can be overwhelming," said Margaret Roohan, co-owner of Granite and Marble Works.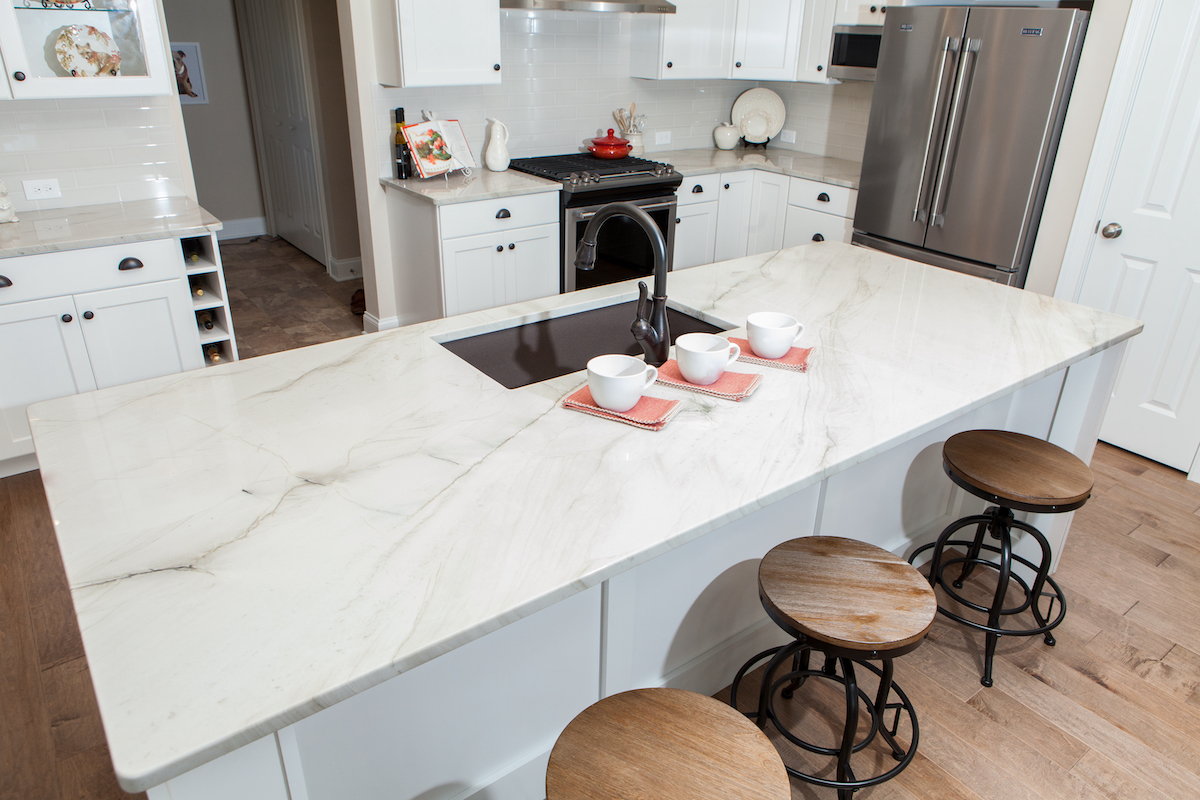 AN EASY ICE BREAKER
Ease into the world of countertops with a Virtual Design Tool like the free ones on Granite and Marble Works website. Just pick what space you're designing first (a kitchen or bathroom) and click on the different stones and finishes to experiment with the choices available from their digital inventory. 
"This is a tool that helps you narrow down what to pair with the other elements in your space but it's just one primary step in the process. Making the right choice still requires that personal touch," advises Roohan. 
Which means talking with an expert. The knowledgeable staff at Granite and Marble Works are all certified by the Natural Stone Institute and are members of other professional organizations, attend seminars and online learning opportunities, and create in-house checklists to help you better understand what you are buying.
They'll ask you: 
• How are you planning to use the space? 
• What kind of look are you going for?
Then, they'll describe the differences in each material to find the right one for you. 
"The more information customers can give us, the more helpful we can be. We're very happy to share our knowledge. It's for the good of everyone," said Roohan.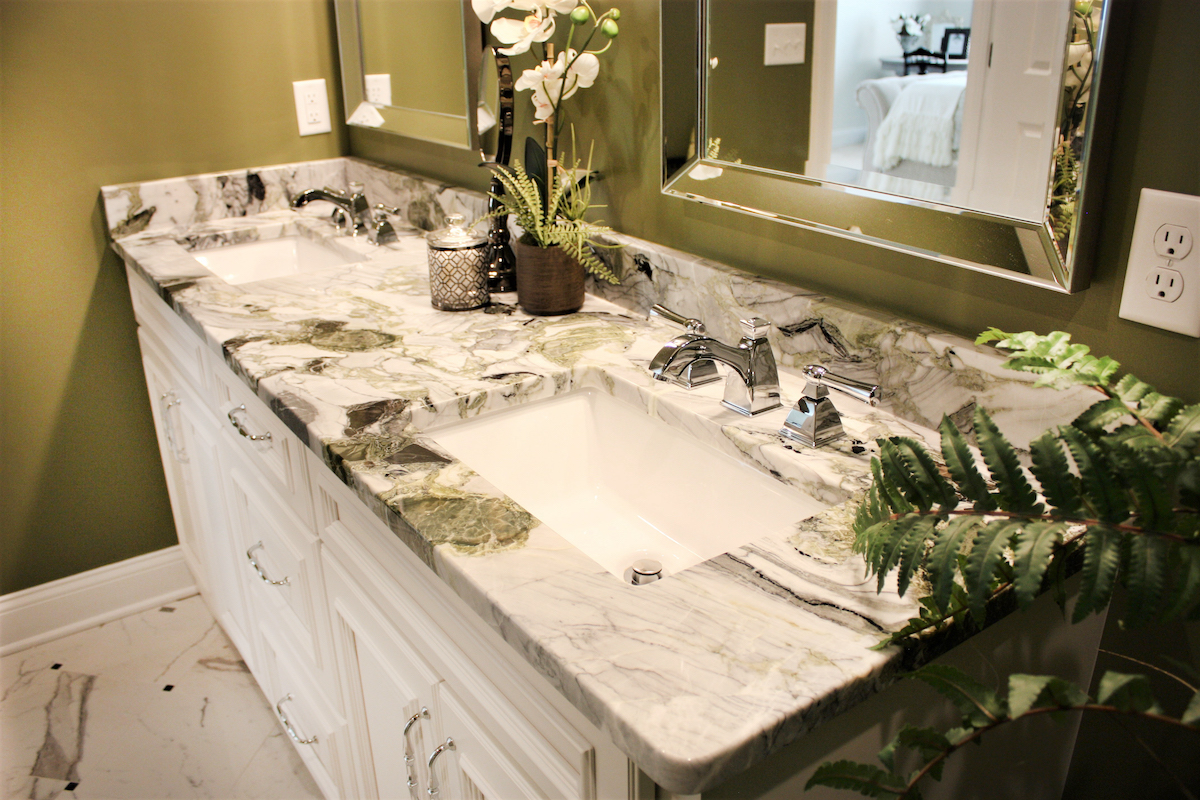 A CLEAN START
In the excitement of a remodel, don't dismiss a crucial consideration when it comes to actually using your space: What's it like to clean? 
For instance, Roohan recommends staying away from surface cleaners that contain citrus, because their acidity can degrade many countertop sealants. 
Also, be extra-cautious when choosing natural cleaners, continued Roohan. Popular brands, including Method and Seventh Generation, contain essential oils that can darken some stones. Stick with a simple dish-washing liquid and water instead.
Sanitizing countertops is another area where less is more. Cleaners containing Clorox are often way too abrasive. For germ-free surfaces, instead spray on a solution of 50% denatured alcohol and 50% warm water.
Denatured alcohol can be found in the paint section of your local hardware store and is super cheap compared to commercial cleaners. It works fast and evaporates quickly. Just be sure to always wear gloves and use a sponge or cloth to wipe it away.
THE TIME IS NOW
With so much inventory, shipping shortages aren't likely going to interfere with your project when you shop at Granite and Marble Works but one of the things the last year has taught all of us is that fate favors those who prepare early, so once you know what you want, it's best to go ahead and place your order. To get started, go online now to www.graniteandmarbleworks.com.