FABULOUS! You've fallen in love with a piece of furniture. Before you commit to taking it home, make sure you know exactly what you're getting yourself into by finding it's care label. 
"Everything sold has to come with a care label. It may be outside where you can see it easily, or it may be tucked inside a cushion cover. A lot of the furniture we buy is coming from overseas, so the care label has symbols that are universal, which makes it easier for the consumer," said Joyce Ure, owner of Cudney's Cleaners. 
THAT NEW FURNITURE SMELL
So, you've made the leap but when your furniture arrives, it reeks! Why?
Furniture is shipped in plastic, and the furious temperature changes that the shipping containers undergo activates that petroleum-based smell. 
Resist the urge to clean your brand-new furniture, advises Ure.
"Furniture is not intended to be 'cleaned' very often. It causes too much wear on the fabric," she said.
Once furniture is unwrapped, the odor will dissipate within a day or two.
EVERYDAY DOS & DON'TS
Vacuuming is all that's needed on a day-to-day basis to keep your furniture clean, said Ure.  
PRO TIP: Different vacuum brush heads will change the look of fabric (especially microfibers) so it's best to do a quick test on an out-of-view area to see what happens first.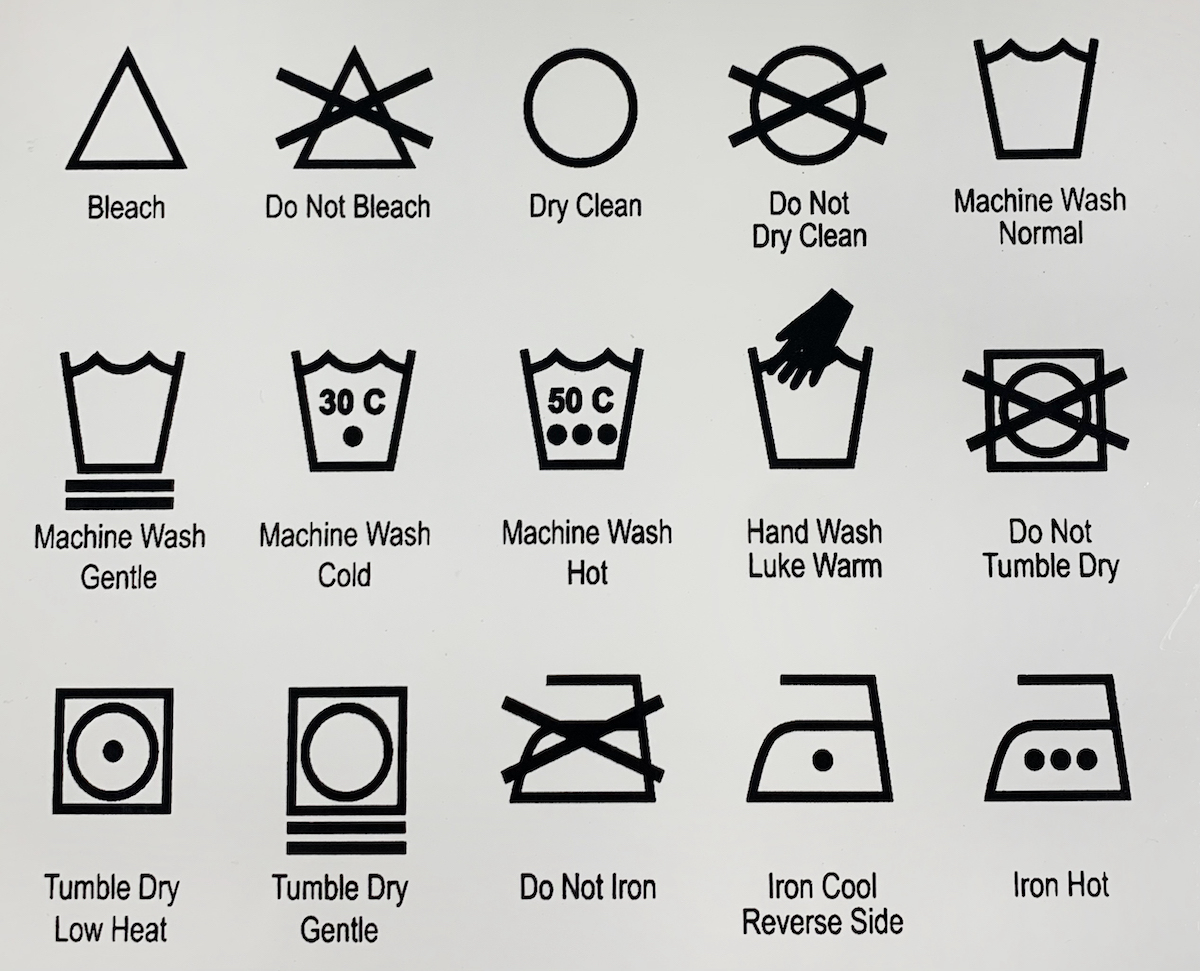 EEEEK! THERE'S A STAIN! NOW WHAT?
"If the fabric is removable, it can be cleaned, but not lots of times, when you do, the color of the fabric will change," said Ure. 
PRO TIP: Spot cleaning may leave behind water stains, so if you're unsure how to remove a stain, just leave it alone for now. 
Pretreating stains creates twice the mess for professional cleaners because they'll have to get out the stain and whatever you put on top of it. 
FORGET THE GOLDEN RULE
It's likely that you already know to be wary when cleaning silks and velvets, but even seemingly straightforward cotton fabrics, for example, need to be cleaned differently depending on how they're woven together. 
"There's no golden rule for fabrics," said Ure. 
Rather than trying to tackle a stain yourself, bring it to the attention of the pros. 
"When you bring it to us, bring the care labels, too (even if you've already cut them off). Care labels are key. They help us immensely because we can see what the manufacturer recommends." 
For more information, find Cudney's Cleaners on Facebook and at www.cudneys.com.