There are several "hot zones" within the home that easily become the dumping zone and just plain unmanageable due to clutter.  The garage is the top space. Primarily due to lack of systems, established zones and clear definitions of what should be in there; STUFF accumulates.  
Let's discuss your garage…
Does your car(s) fit in the garage?  
If not, it is time to tackle this space.  That is the purpose for your garage after all, so creating order to use it this way will be our goal.  If that isn't your goal, you should at least have a space that is organized, one that you can walk through safely.  For many, the door into the house from the garage is the main point of entry.  Because of this, the garage is seen and used daily. How does it make you feel?
Did you know that nearly 40% of first responders have tripped over clutter in the garage?  Or that 22% of homeowners had accidentally hit something while parking their car.  25% of homeowners don't park in their garage at all.  And if you do, 27% have hit an object with the car door!
Storage is one of the main reasons for items to be kept in the garage.  On top of full garages, many people also rent storage units to store even more stuff.  Storage units average $100 - $300 monthly!  Not only will clearing out clutter in your garage allow you to park easily, but it may also free up valuable space that will allow you to bring stuff (that you are definitely keeping!) back to your home, therefore saving money on the storage unit. (Going through the storage unit is another topic… look for Simply Saratoga H&G, due out in April, for this topic!)
Some of the typical excuses for many things we keep go as such; I might need it one day, I just can't get rid of it; it's worth a lot of money, it belongs to someone else, and it is too overwhelming to make decisions.  All valid but doesn't help in solving the clutter problem.
There is no better space than the garage to have "zones."  A zone is a specific area for a specific type of stuff or activity.  Typical zones (besides your car spots) are seasonal items, sporting goods, auto repair / supplies, yard tools, gardening supplies, tools / tool bench and hobbies such as painting furniture or wood working.  One thing to consider is what can and cannot be stored in a garage – the garage sees all temperatures, lots of dirt, dust and debris with cars coming in and out and the door opening and closing …and let's not forget the critters!  Remember this with all things kept in the garage.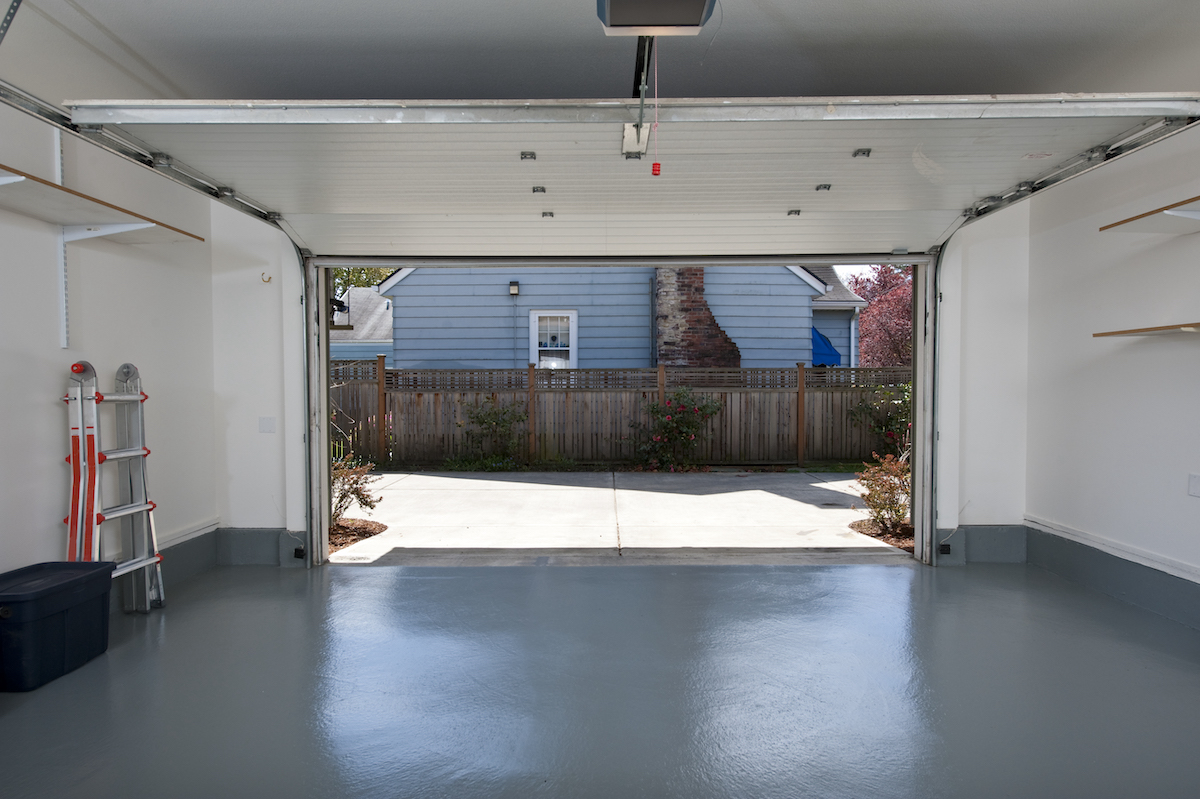 Let's discuss how to get from messy to organized!
First, take everything out of the garage and put the items in your driveway or on your front lawn (this means warmer weather and probably a whole day devoted to it.)  Make a list of the zones you want in the garage.  Having those made clear before doing anything else will drive what goes back in.
Next, make a trash and recycle pile and just gather up in a first pass all you can find.  Broken or worn-out items should go.  With a portion of junk out of the mix, sort like with like items.  All sporting goods together, all gardening together and so on.  Then, go through each pile of like items pulling out things you no longer want or need and make a donate/sell pile.

Right now, based on what you are keeping is the best time to decide on storage solutions to purchase.  If an expenditure isn't in the cards, make some notes on what you may like to get in the future for specific items or groupings of items.  In general, buying solutions (shelving, bins, hooks and so on) should be done after you know what you are keeping and what you need.
You now have your keep items and your list of zones.  Relocate items that should not and won't be stored in the garage.  Then, based on what is left and how much is in each category, start to load items in, based on use and amount.  Some categories may have to be in specific spots no matter the size, like trash cans or bikes that only fit in one spot.  Load those first and build the other zones around them.  Think of convenience and frequency of use.  And importantly, safety if children and/or pets are in the garage (lock up chemicals and sharp items.)
Label all bins and shelves so everyone knows where things belong.  Tricks of the trade for garages – hang what you can, claim vertical space with custom shelves or lowering shelves, hooks and more hooks, and shelves are always better than lining all along the edges.  Home improvement stores and online stores have a great assortment of "garage specific systems" that you may invest in or just look at to gain ideas on how to store things.
It may be too chilly right now in the Northeast to tackle the garage but come April you can devote some time when freezing temperatures have hopefully left.  The garage should be done again in November (because stuff happens!) to guarantee you still have space for your cars before the snow flies!