I enjoy meeting people that are passionate about what they do. I met Jennifer Kuhn, "The Dog Cookie Lady" at a farmers' market. 
Being a dog guy myself, I couldn't resist checking out her booth. As I approached, I was greeted with a big smile and a happy "Good morning!" from Jen. She is one of those people that clearly loves what she is doing, and you can feel it the minute that you meet her. 
There were quite a few other dog people at her booth some of whom had their furry friends with them.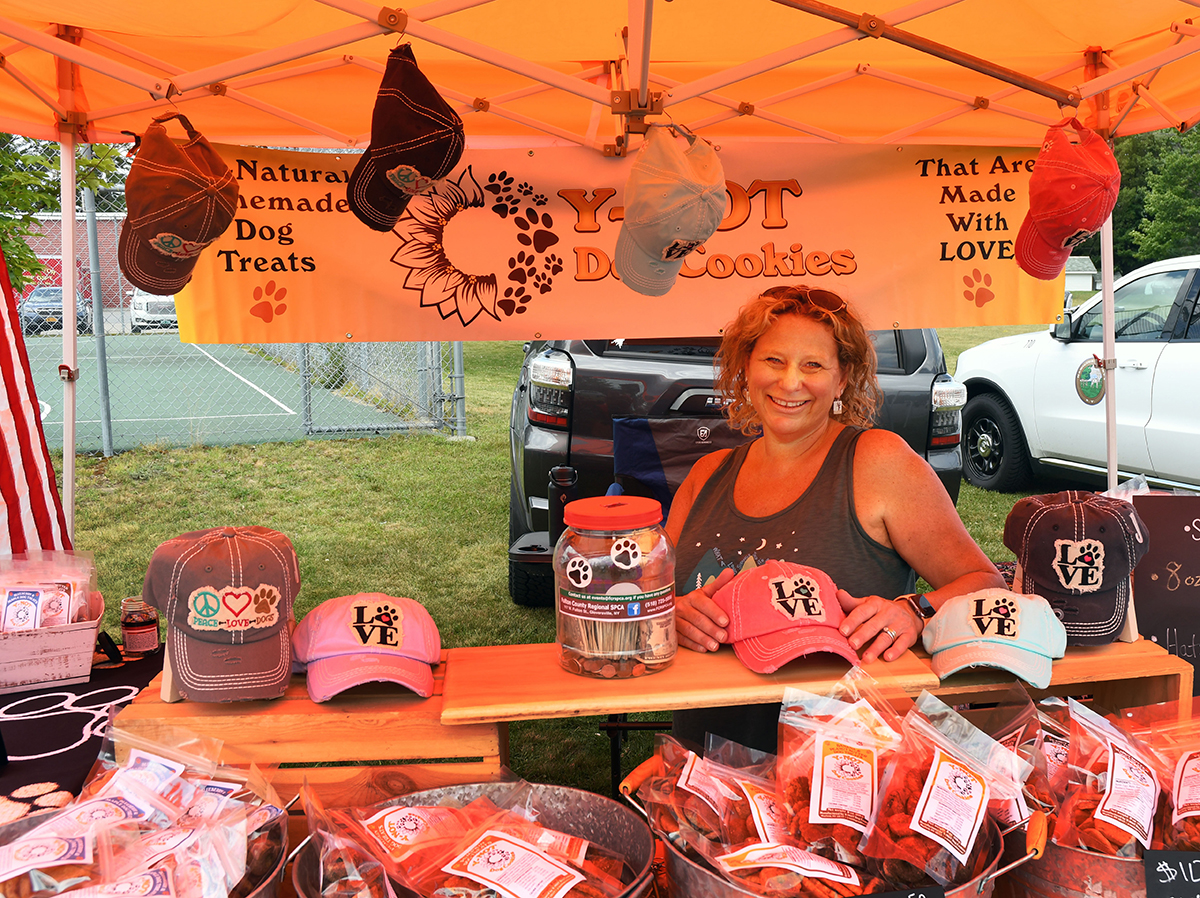 As I perused her offerings of luscious dog treats, I couldn't help overhearing the other people discussing which cookies their dogs liked best. I could tell by the conversations around me that people, or more accurately, their dogs are passionate about these treats. Two ladies were discussing their dog's favorite flavors; one lady's dog was particularly fond of peanut butter and the other lady's dog liked the blueberry & maple. I notice that Jen had containers of fresh water in her booth for thirsty dogs. I think that she enjoyed interacting with the dogs as much as with their owners!
I bought a small bag of banana peanut butter treats for my Golden Retriever Pete and left. When I arrived home, I offered Pete a bear shaped cookie. He ate it and sat, looking at me with his "give me another" face, which of course I did. Well let me tell you Pete loved the cookies and once I read the ingredients on the package, so did I. (Only the best for Pete). 
I was happy to see Jen manning her "Y-NOT" dog cookie booth a couple of weeks later at another farmers' market. She was just setting up and I got to talk to her and learn a bit about her and her dog cookie business.  This lady is passionate about dogs -and healthy dog treats! She has spent lots of hours researching the best ingredients to be sure that every ingredient is quality and good for dogs. She bakes every single treat in her home kitchen. She told me that she spends about 65 hours a week preparing, baking, and packaging. That does not include the time she spends attending many events and farm markets in the local area to sell the dog treats.  I asked how she came up with the name "Y-Not Dog Cookies"? She told me about a favorite dog that she had. His name was "Tony." As she started telling me about Tony, the tears began to flow. Jen said that Tony was pure love and that she missed him terribly. "Y-Not" is Tony spelled backwards, of course.  It is her homage to him. The longer that I spent talking to Jen, the more obvious was her love of dogs. She has two dogs of her own. Both rescues; Carter, who is about 13 and Bugsy who is almost 4. They are both well-loved dogs.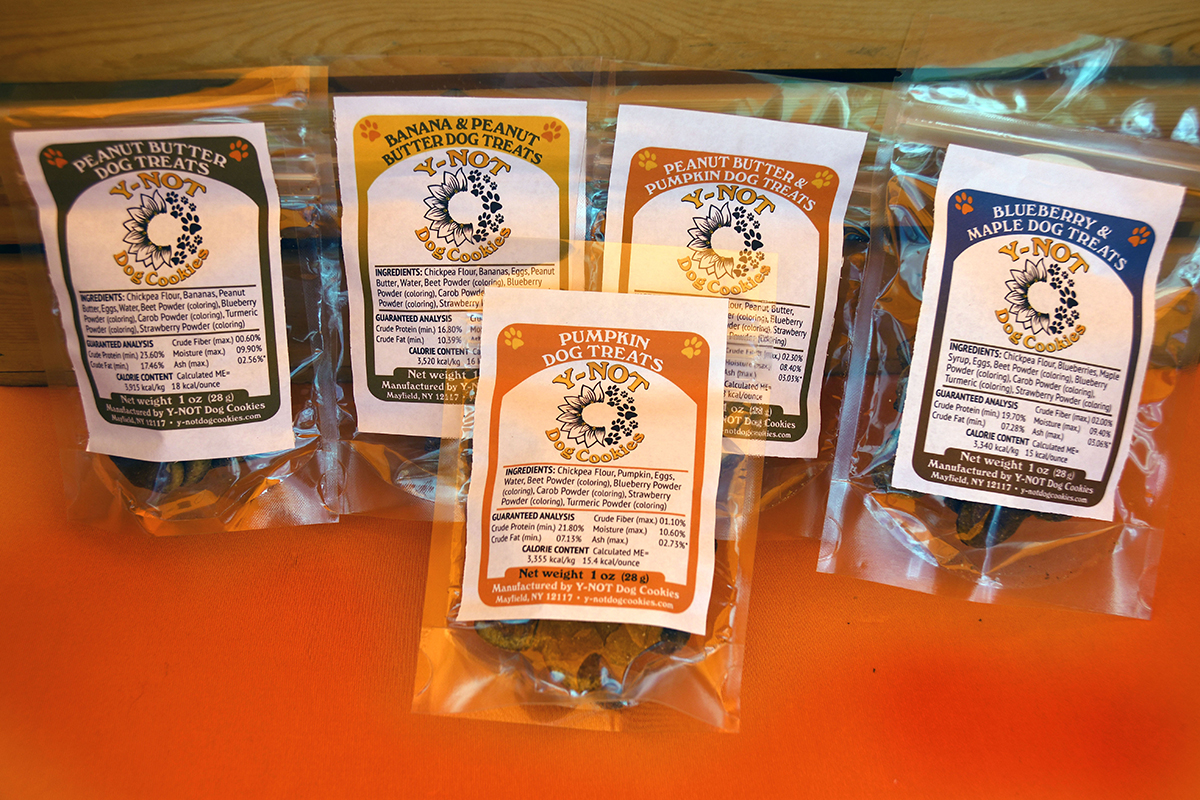 Jen also spends a lot of time working with nonprofits such as "Ibi Semper Training" who provide training and adoption service for PTSD sufferers and "Fulton County SPCA."
Jen told me that recently, people have been ordering dog cookies as favors at their weddings. Jen packages the favors in little bags and customizes each one with the name of the couple getting married and the date of the wedding. People certainly love their dogs.
Yes, Jennifer Kuhn is passionate about dogs. Is there anything better to be passionate about?
I must go. Pete wants a Y-Not dog treat.
Check her out at yNotDogCookies.com