A Happy Happenstance
This May, SHAC received the Washington County Historical Society's  Preservation Award. The building's two-year, $2 million renovation preserved much of its character while reimaging the space in a way that spurs new economic growth.
"Everyone involved is from Hudson Falls, so there's a passion that is consistent throughout, which helps," said Kendall McKernon, owner of SHAC's longest tenant, the McKernon Gallery.
Like its neighbor, the Strand Theatre (a building that too was once going the way of the wrecking ball but has since been renovated and reopened), SHAC is attracting major talent.
"It's such a cool, intimate venue, major acts love it. They love the crowd, the venue, the acoustics. They love the whole thing," said Kendall.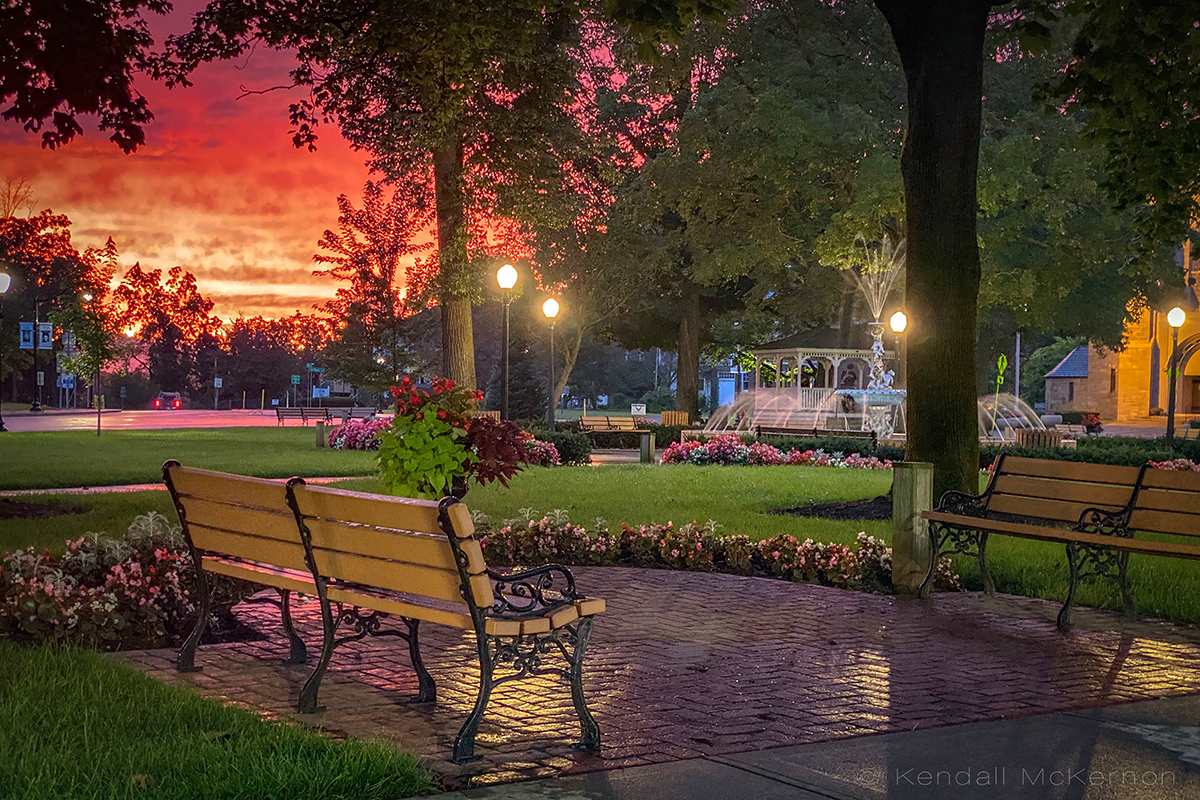 An Alternate Universe of Fun
This spring, artists Fran Bull and Robert Black were enthralled by SHAC's unique, adaptable, third-floor exhibition space. 
Boasting impressive two-story arched windows and newly-built wrap-around benches, the room's brick walls and dark woodwork is offset by an impressive white vaulted ceiling. 
It proved to be the perfect backdrop to premiere the "Frobertan" collaborative venture, "We're All at a Party Called Life on Earth," featuring figures with madcap expressions who determinedly crusaded to carry us through the first years of Covid on a vivaciously joyful current.  
Enchanting Remembrances
Bill Nikas purchased the SHAC building in 2015, and Kendall McKernon, an interior designer for 40 years, opened the McKernon Gallery on its first floor the following year.
"I fell in love with Hudson Falls back when we started to spruce things up. It really isn't for us, though, it is for the future," said Kendall.
Today, the store has become an award-winner and a place where Kendall would like to shop himself, he said. Its rooms are filled with things you didn't know you wanted until you saw them; including Kendall's poignantly beautiful photography prints and unique functional items, as well as wearable art, jewelry, specialty foods, gifts
and souvenirs.
"It's all been organic. What's developed is this wonderful space with wonderful texture," said Kendall.
There's clothing from the  Crazy as a Loom Weaving Studio , Delores Thompson's pottery, silver jewelry by Paula Anne Plog ,  John Kingsley's woodwork and hybrid décor pieces, as well as iron hangers forged by Bee and Bramble's Steve Mattison.
"These people are amazing. When I came into contact with them, I thought, 'where have these people been hiding?'" remembers Kendall.
"The store's grown in the best possible way," he continued, "and it's always changing, because that's the way things work."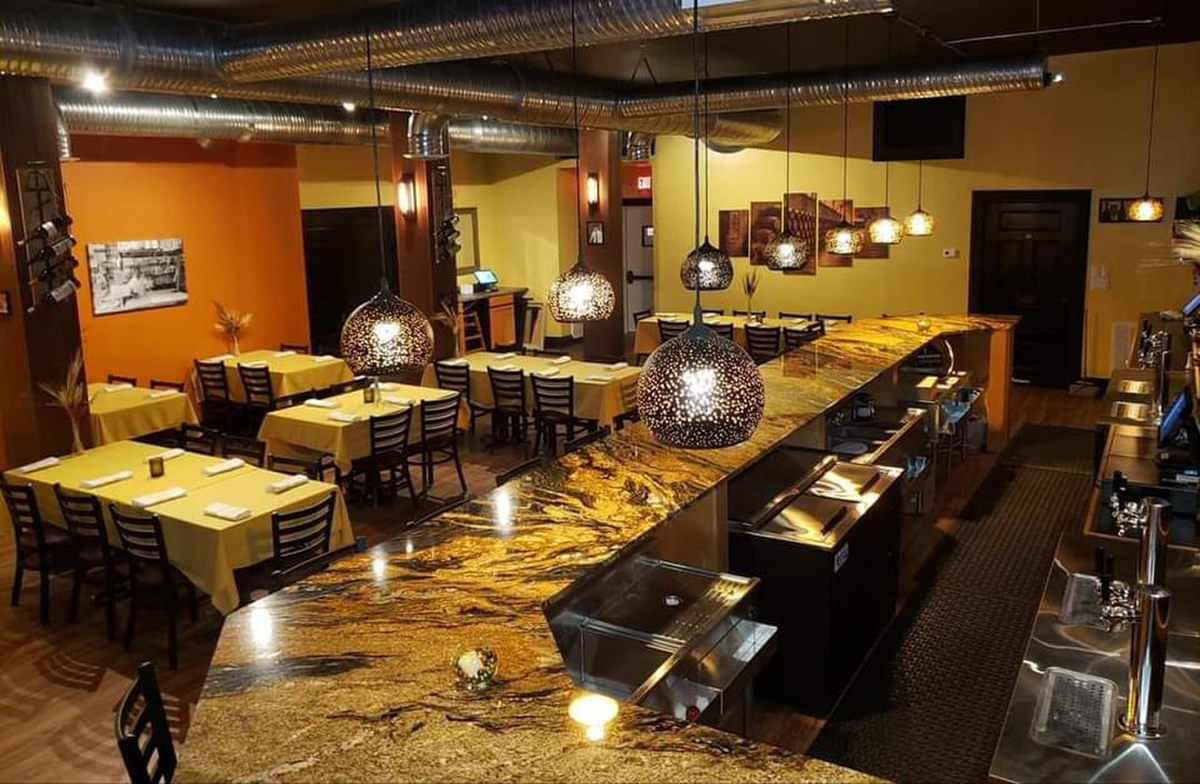 Amazing Food and Art to Enjoy
The first floor is also home to Timeless Creations refurbished furniture, and a restaurant space that has housed DeNatale's Restaurant and Bar for the last six months. Serving Italian pasta dishes, antipastos, and pizzas, it's combination of great food and welcoming atmosphere has already earned it recognition as a local favorite.  
SHAC's fourth floor is home to art classes in the Learning Art Studio, and the long, unobstructed Pastellists' Studio space, where award-winning artists David Francis, Matthew Kestner, and Corey Pitkin resurrect the medium's relevance in the context of the modern world. 
"The windows are incredible – the light is just constant all the time," said David. "I've been in here working when there's weddings or other celebrations going on upstairs and the noise doesn't carry at all."


SHAC Speaks 
Prominently placed on SHAC's sign are its members' tools of the trade. Reminiscent of its freemason forefathers, paintbrushes and a harp replace the instruments of the architect and builder beneath a pinnacle that extends into the horizon. It demonstrates the potential of a village stimulated by art-led development.
"Once people get here, you don't have to talk about it anymore," explains Kendall. 
Across the street is the Village Booksmith's two floors packed with thousands of books. There's also walking and biking along the Glens Falls Feeder Canal trail, the charming J. Walter Juckett Memorial Park, and the almost two-million-dollar renovation to the Moran Derby Park to enhance the recreational opportunities in town. 
Hudson Falls is a village sliding up the spectrum, light years from where it once was, yet, when you're here, you still feel as if you're in the company of friends. 
"I'm so enthusiastic about where I live and where I'm from," said Kendall. "I think we live in the best possible place.