As Patricia Nugent prepared to retire in 2009 from a long and rewarding career as a school district administrator, she had two exciting goals in mind: first, to adopt another Golden Retriever, having been without one for four years; and, second, to write the Great American Novel. After eagerly anticipating the search for her next canine companion, Pat was stunned when coworkers presented her with a young female Golden Retriever—a puppy that not only treated Pat's indoor flooring and outdoor grass as one and the same but indiscriminately ingested everything from basket reeds to carpet fibers. 
"It was the worst retirement gift ever," Pat recalls with a laugh, "but it was the Law of Attraction at work: you attract what you focus on. I put it out there that I was going to write the Great American Novel and get a Golden Retriever—and I got the dog! As the saying goes: Be careful what you wish for." 
Looking back, Pat realizes she should have been more specific in describing her dream-pet. "My intended golden," she writes, "was to be a fully-grown, rescued, male: housebroken, neutered, calm, and content to lie at my feet while I blithely tap away on my keyboard. Everything Dolly was not." 
At their first meeting, Pat affectionately dubbed the pup 'Dolly.' But despite the dog's sweet nature, Pat fiercely resisted becoming her 'forever person.' Even after bringing Dolly to the home she'd recently built along the shores of the Great Sacandaga Lake, Pat was determined to find her a more willing adoptive parent. Everything changed, however, when near-tragedy struck. 
One day, while attempting to follow Pat down to the water, Dolly took a fearsome fall from a high deck. In the terrifying moments that followed, as Pat cradled the unmoving pup in her arms, she suddenly realized that she already loved this sweet little dog. Desperate to revive her, Pat raced down to the lake and immersed Dolly in the soothing water. Miraculously, the pup recovered, and Pat came to the humbling realization that, in seeking to rid herself of Dolly, she'd overlooked one simple truth: the threads of human-canine connection had already been woven. 
"After her fall, I realized I really did need her, and she had lessons to teach me," Pat explains. "I realized there's more to this experience than meets the eye. There's something here that I don't understand yet, but Dolly will help me."
Shortly thereafter, in honor of this spiritual transformation, Pat added Lama to Dolly's name . . . and the adventure of a lifetime began. 
Patricia A. Nugent's latest book, Healing with Dolly Lama: Finding God in Dog, is a beautifully-crafted tale in which this seasoned writer, educator, and reiki master exposes her deepest thoughts, noble and not, about the burdens and blessings of the human-canine connection. Drawing extensively from journal entries she penned during their 12-year partnership, it's the story of a middle-aged woman struggling with her own demons—the deaths of her parents, estrangement from her only sibling, and the end of a lengthy marriage and career. And it's the story of a strong-willed yet immensely vulnerable dog that helps bring clarity, spiritual healing, divine purpose, and love in abundance to the author's life. 
A perfectionist by nature, Pat found herself challenged, initially, by the exuberance of puppy-dom and, later, by the unique battery of health issues Dolly faced throughout her lifetime. 
"If you're a perfectionist, you think, 'I should be able to fix this. How am I going to manage this?' But the bigger lesson for me—something I have to learn over and over again—is that we're not in control. Life happens, life unfolds, and we have to adjust. Life continually challenges me to challenge myself to say, 'Let it go. This will work itself out somehow.' And the lessons keep presenting. If you don't get it now, you'll have plenty of other opportunities."  
Dolly's many baffling health challenges prompted Pat to delve more deeply into her study and practice of holistic healing modalities such as reiki, visioning, and healing touch. Dolly often responded amazingly well to these and other intuitive approaches Pat employed to ease her dog's discomfort. Her book includes helpful information, both for dogs and humans, on nutrition, supplements, and holistic healing practices, along with an extensive glossary and bibliography.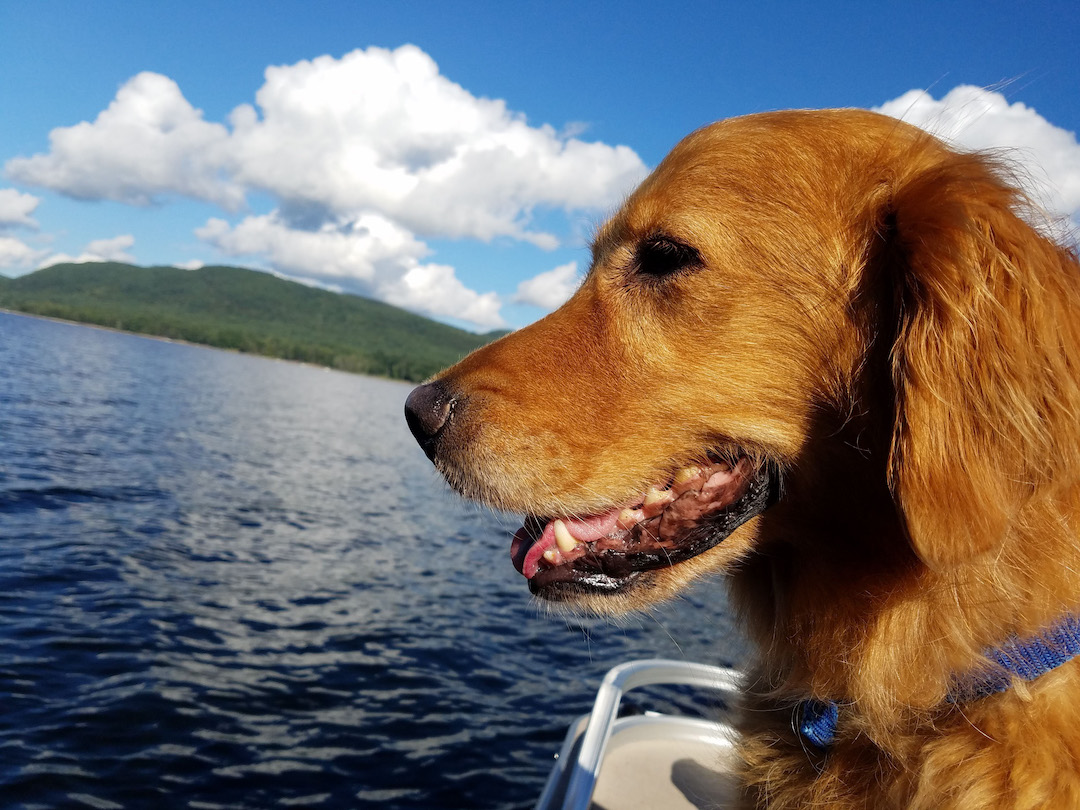 As a writer, Pat Nugent is passionate about giving a voice to people and social issues that might otherwise go unacknowledged and unheard.
"In my first book, They Live On: Saying Goodbye to Mom and Dad, I gave a voice to the elderly by telling my parents' stories, as well as those of other nursing home residents, in little vignettes," Pat explains. "My second book, Before They Were Our Mothers: Voices of Women Born Before Rosie Started Riveting—which I edited—gave a voice to women born before Rosie-the-Riveter joined the work force." 
Having found her literary niche, Pat Nugent writes with passion and purpose. "But I never anticipated that I'd be writing a book giving a voice to a dog. I didn't see that one coming," she admits. "Looking back, though, I think it's the same kind of thing. I gave a voice to an animal that others could relate to. A pet teaches us so much, even though we don't always realize it at the time. For me, Dolly filled an emotional void that I didn't even know existed. The universe truly provides you with what you need when you need it."  
Postscript: Following Dolly Lama's death in February 2021, Pat contacted the Morris Animal Foundation, a nonprofit organization that studies ways to improve the health and longevity of all pets. Vowing to further honor her beloved companion, the author created Dolly's Card Project: a greeting card fundraiser that celebrates the joys of adopting and pet-parenting, and commemorates the loss of a pet. Pat donates one-hundred percent of the price of the cards, which are available at her readings, to the Morris Animal Foundation. To learn more, visit: fundraise.morrisanimalfoundation.org/golden-retriever-lifetime-study/DollyLama 
Healing with Dolly Lama: Finding God in Dog is available online and locally at Northshire Books, Bella and Lindy's Pet Boutique, and Pampered Pooch. To contact Patricia A. Nugent, see more of her work, or check her reading schedule visit: www.journalartspress.com.