Gary Ashe is an architect of innovation. He's an inventor who has worked with some of the world's largest corporations to revolutionize the products you use every day. 
That Vital Spark
When companies striving to create new products need to inject lifeblood into their brand, they call Gary.
"I have a creative head and can look at something a bit differently to see if there's a better way of doing things. I ask, 'How can we improve that for them?'," he said. 
As the principal at TMP Technologies for 18 years, he travelled extensively throughout Latin America and Europe developing consumer packaged goods (think household items, clothes, etc.) for companies including SC Johnson, Clorox, Sara Lee, and Hallmark, among others.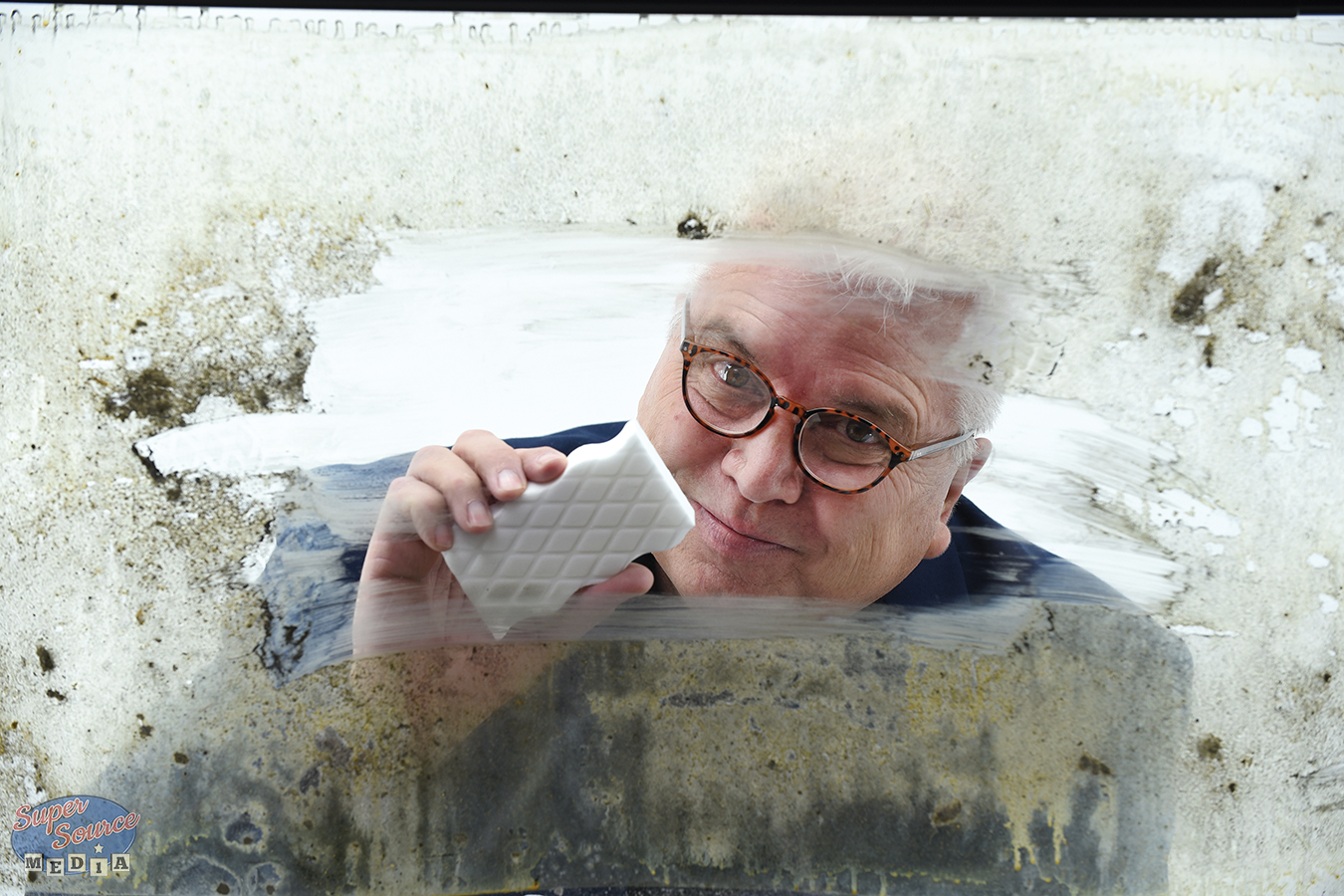 A Magic Man
Gary Ashe currently holds 33 patents for his inventions. 
He developed the applicator for White Out (distributed by the BIC Corporation) and the one used on the Kiwi brand of shoe polish; which he calls his "cash cow" because for years it sold 220 million units annually- mostly to countries in Latin America where they wear leather shoes instead of sneakers to school. 
The item that put Gary on the map however, was Proctor & Gamble's Mr. Clean Magic Eraser. 
"It was breakthrough technology, there was nothing else on the market like it," he said. 
The Science of Clean
The "magic" behind the Magic Eraser isn't magic at all, it's science. 
The reason why this sponge only needs to be dampened with water to go to work on stains is because it's made from melamine, a long fibrous material that acts as an abrasive.
As magical as cleaning without added detergent is, the Magic Eraser has a problem: it breaks down much like a pencil eraser as it cleans a surface. 
The Chemistry of Change
Gary pondered this problem while staring up at the ceiling in his office. That's when he suddenly realized the solution was just over his head. 
He ripped down the steel plate from the building's cooling system, took it to the science lab and had it analyzed. 
From those components, P & G developed a material that was twice as strong - and the Extra Power Mr. Clean Magic Eraser was born.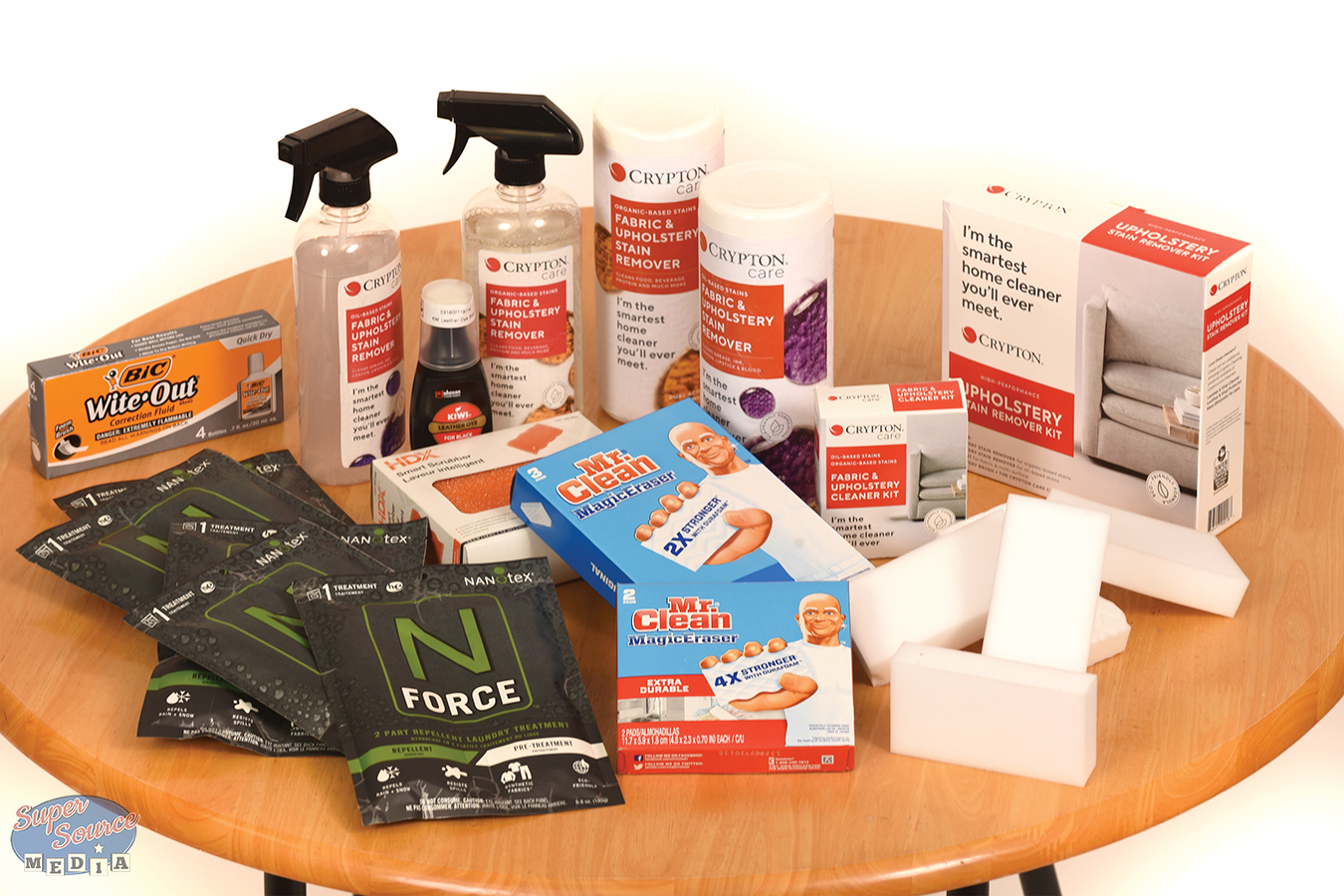 Next-Level Fabrics
Although Gary retired from TMP Technologies shortly after, at age 51, he's never stopped working. 
For the past four years he's been the National Director of Consumer Innovations for Crypton Nano-Tex, a company that transforms fibers at the molecular level.
Nanotechnology is used to create a two-part, heat-activated cleaning solution (called the N-Force) that is embedded into the bowels of high-performance apparel and home goods fabrics (not just sprayed onto the surface) to extract and repel stains.  
"If you can wash it, you can N-Force it," beams Gary. 
To Answer Why? Ask Why Not?
While others are asking why go to all this trouble, clean is clean, right? Gary is asking, 'why not?'
"It really helps to offer an element to the consumer that they may be looking for," he said. 
"I love developing products and working with companies struggling with a product to help bring it forward. To the question of has science gone too far? I have to answer, I don't think so. Nanotechnology has a life of its own and it's going to be here for quite some time."
Beyond Retail
Gary and his wife of 45 years, Margaret, moved to the area last year to be close to their family, which includes two children and two grandchildren. 
In 2015, they had visited the region for their daughter Mallory's wedding at the Sagamore. Both were very hands-on for the event, Margaret (who owned Wilhelm & Ashe Floristry in Lockport, NY) provided the flower arrangements and Gary created the invitations, constructed a pier and an arbor. 
There were even beach balls flying through the air after the couple's lakeside ceremony – a unique idea that Gary explains simply by saying, "The reality is, everyone has the ability to think creatively."
Next Generation Innovation
Gary teaches creative thinking at corporations, conferences, and colleges to encourage others to think outside of the box. 
He promotes approaching problem-solving through thought techniques such as brainstorming, divergent and convergent thinking. He also stresses the importance of a group needing to listen and reserve judgement to successfully bring new ideas forward.
Throughout his business career (and now by watching shows like ABC's Shark Tank) Gary said he's seen a lot of inspiring projects, and is excited by how technology has changed what is possible.