Hello my Foodie Friends! 
Many of us have a love of gardening. What greater pleasure is there than to have your garden be presented at your table for others to enjoy with foods such as fresh herbs, tomatoes, zucchini, peppers, strawberries, cucumbers and more. Gardening can be a family activity, and a way to have fun and build family bonding.  Whether you garden on your land or through pots on a patio, gardening can result in a harvest of fresh vegetables and herbs. 
I recall my mother's garden. It was filled with my favorites such as carrots, string beans, potatoes, tomatoes, cucumbers, radishes, and many herbs. Much of my childhood was surrounded by helping to weed, plant flowers, harvest vegetables, or mowing the lawn. My brothers, sisters, and I spent a lot of time outdoors. My memories include dirty hands from weeding, picking bugs off the plants (which was my favorite part), and getting to taste the harvest results. I remember the colors, smells, and tastes of the fresh vegetables that came from her garden. Often, the vegetables were "tasted" as I pulled them from the ground. I recall digging and digging in the garden. Back then, we believed that if we kept digging, we could "dig to China!"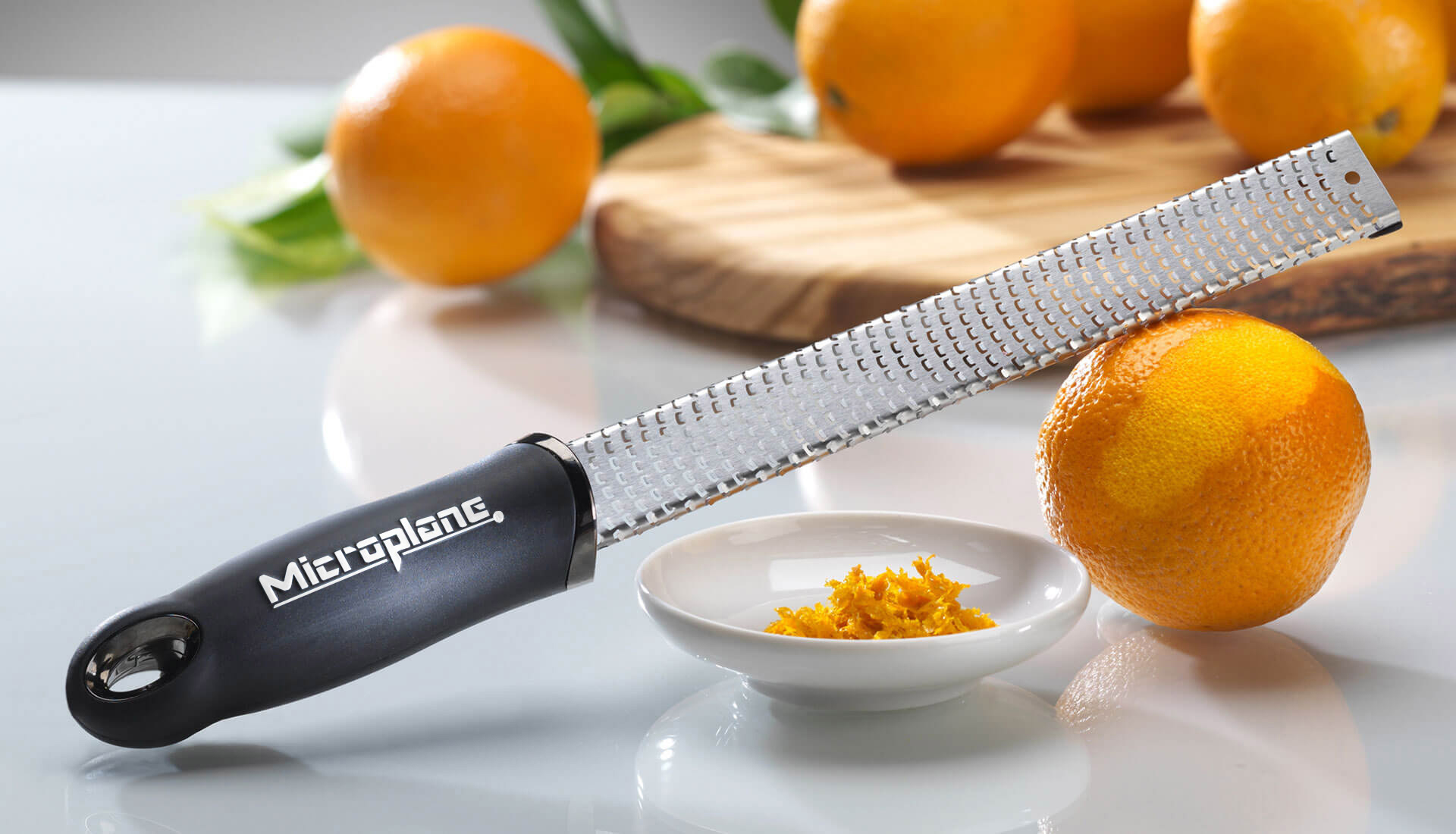 Part of creating meals from the garden, includes having the best tools to prepare it. You can infuse wonderful flavor into your dishes with the use of zest from citrus, hard cheeses, or even adding nutmeg to your dish. Microplane zesters, graters, herb mills, spiralizers, and more are among the many tools we carry at Compliments to the Chef that can be used to help prep your garden treasures. What makes Microplane the best? Globally recognized, Microplane is the original manufacturer to apply photo-etching technology to graters, an innovative process specifically designed to create ultra-sharp cutting edges. Microplane products are made in the USA. The graters are made with tiny teeth that behave like extremely sharp knives to cut ingredients with precision rather than tearing or shredding like most stamped graters. The blade ensures that food does not stick or block, but instead gently slides along the cutting surface to produce perfect results every time (microplane.com).
A Microplane or zester is the best tool for making quick and easy work of orange, lemon, lime, and grapefruit rinds. A Microplane is perfect for finely shredding hard cheeses like Parmesan, Asiago and Romano to top vegetables and your favorite Italian dishes. Find a variety of graters for any ingredient, such as nuts, spices, vegetables, ginger, hard and soft cheeses. Turn your favorite veggies into vegetable noodles with the spiral cutter from Microplane. The spiral cutter will turn your vegetables into spiralized veggie noodles in no time. Going low carb? Looking to create the perfect paleo or keto friendly "pasta" for a recipe? A Microplane spiralizer is going to be your new best friend. Recreate your favorite pasta dish with veggie noodles for a fresh take on dinner.